Life lesson 27: The only person in your way is you!
Sometimes you randomly think of a person out of the blue and silently relive the memories of times past. Maybe it's the after facts of hanging out with my roommate from Israel last weekend, but the person that came to mind this week was no other than Brandon. I still remember him sitting on a bench outside of our tiny computer room facing the rolling hills of Judea. Part of our 40 student study abroad program, Brandon enrolled from a different school and naturally didn't know anyone. I was in a similar boat as him, knowing only my roommate, but after people so graciously befriended me, I thought I'd give this military looking guy a try and talk to him. A few days later while playing Frisbee on the beach I got super confident of throwing one and ended up hitting Brandon on the head from a distance. To all odds, that bonded our friendship.
I still can't figure out how in the world we ended up being friends. Nineteen at the time and thinking I have the world figured out, I made ridiculous comments about life, always spoke my mind, and for one reason or the other he listened. He did also do one thing that made me respect him. He told me the truth and corrected me. I still remember that one early morning in Jerusalem walking through Jewish Quarter with Brandon in search for some souvenirs when he told me that I can't be that different. Not sure what exactly the conversation was about, but at that time, I wanted to rebel against the norm and to create my own version of everything in life. What Brandon said stopped me for the better.
It's still incredibly interesting to me how the people we come in touch with influence us, and how millions of tiny conversations contribute to our personal change and growth. It took many people like Brandon in my life to shape me into the person I am today. I can hardly believe who I was back then, and don't see much resemblance with my nineteen-year-old self, except I haven't lost my sense of wonder at things, adventure seeking, and my love for foreign languages.
While so much of our change is contributed to the people we come in contact with, one thing I learned is that while people can influence you, they won't change for you! The only person who can do that for you, is you! In some ways this is incredibly freeing. You don't have to wait on anybody, you can take small actions today to become different. I love that and as long as I'm willing to change, I can.
And because posts are better with a photo, here's a favorite from Sutro Baths with my two favorite people Stephanie and Will.
PREV. ITEM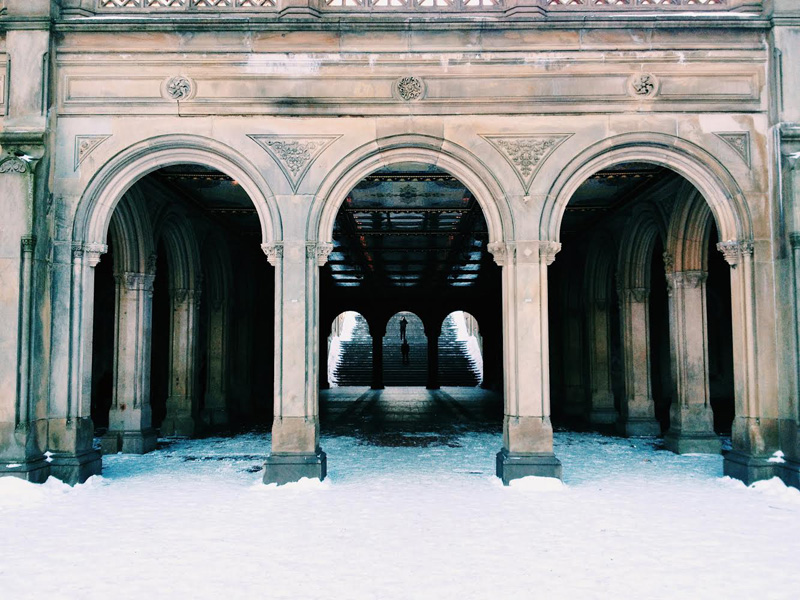 NEXT ITEM
READ COMMENTS -
0 COMMENTS