Auberge du Soleil wedding is an intimate and luxury wedding venue in the Napa Valley and Sonoma area. The windy turns through ancient oaks will lead you up the hill to this hidden gem. Only when you pass through Auberge courtyard and restaurant, will you find the breathtaking view that's worth all the travel. First of all, I love watching guests taking photos on the balcony of the gorgeous view. Rain or shine, the miles of vineyards and lush green hills below make it a spectacular view! And today, I want to share a very sweet and intimate destination wedding.
Ariel and Steve came all the way from Chicago with their guests for Auberge du Soleil wedding. The Friday afternoon predicted rain, but we had clear skies all day long! First off the beautiful bride herself!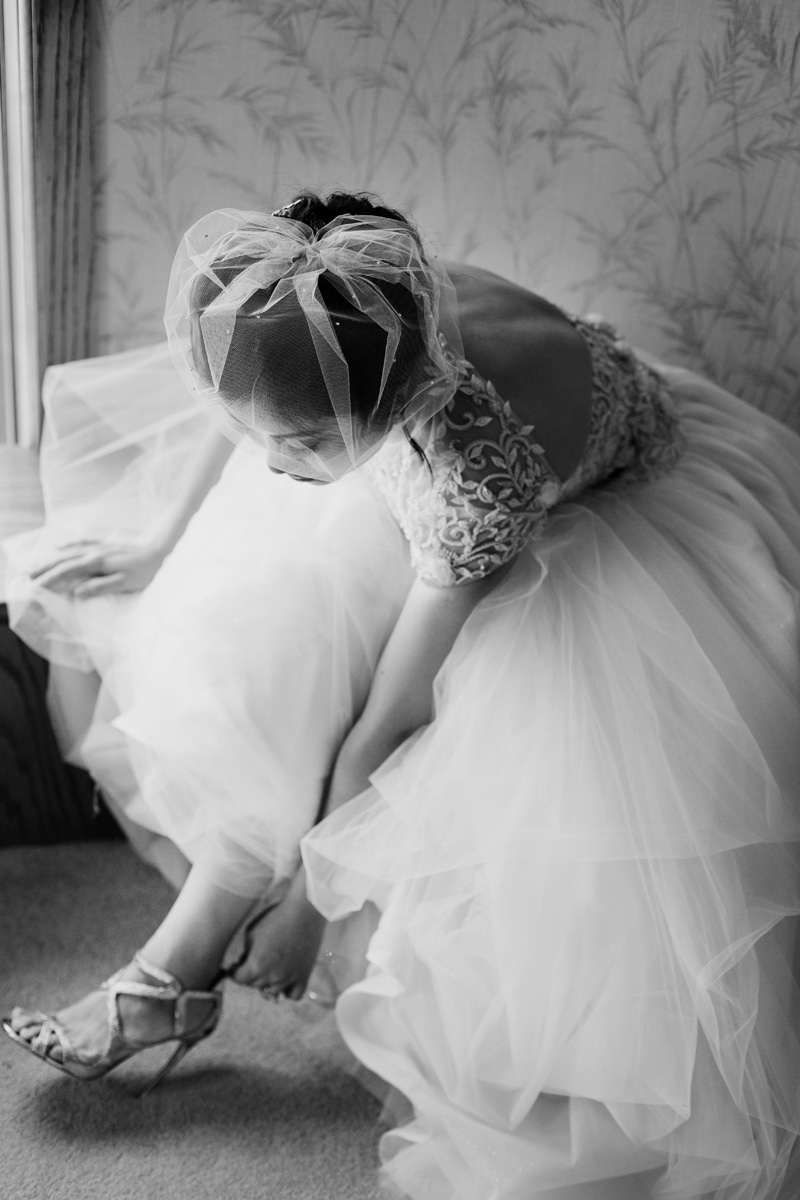 A day that start with a little bling from Jimmy Choo is a good day.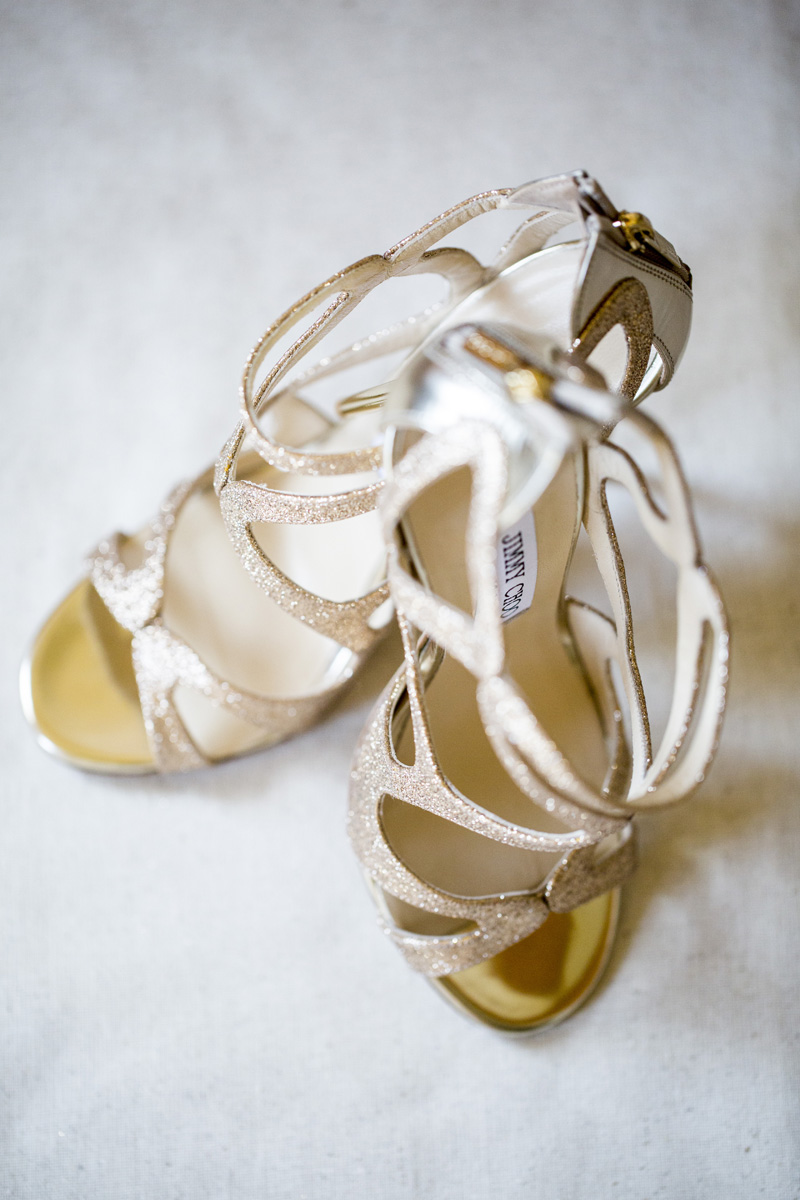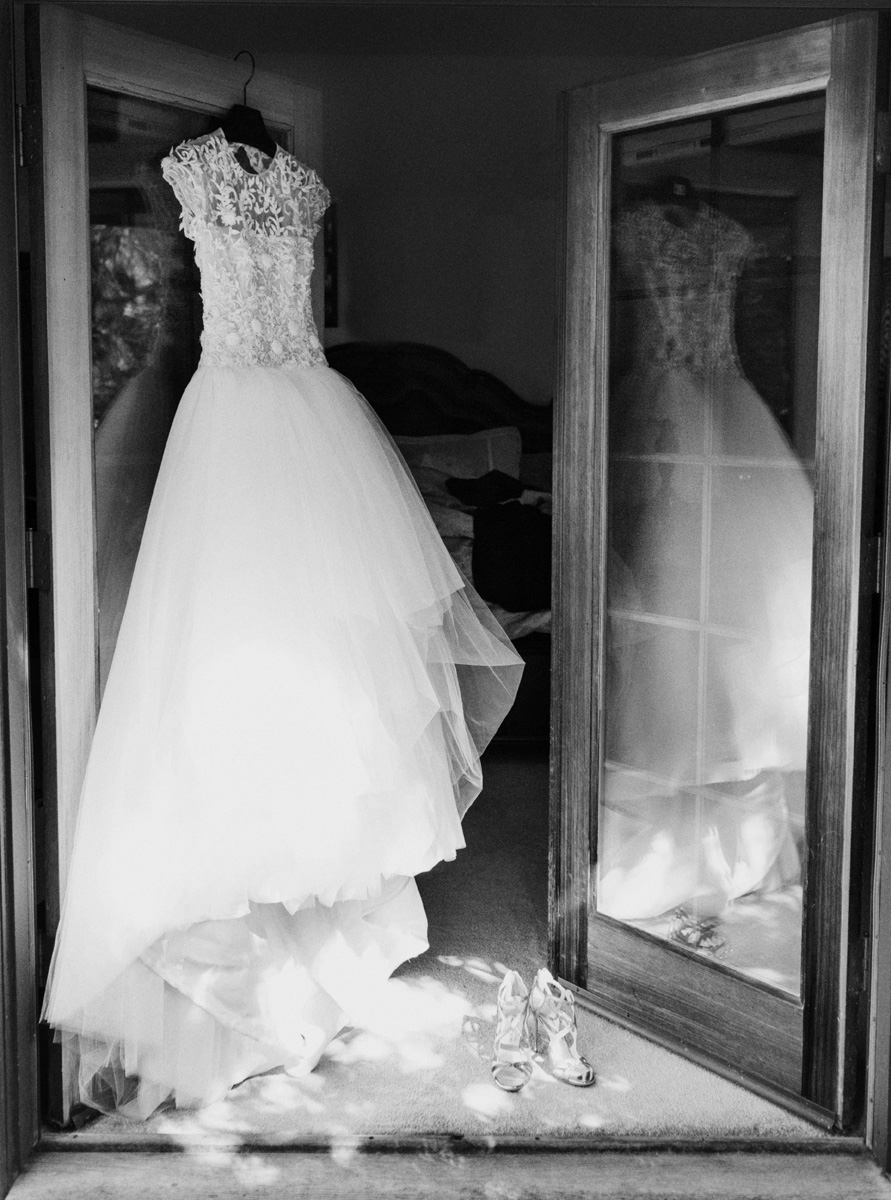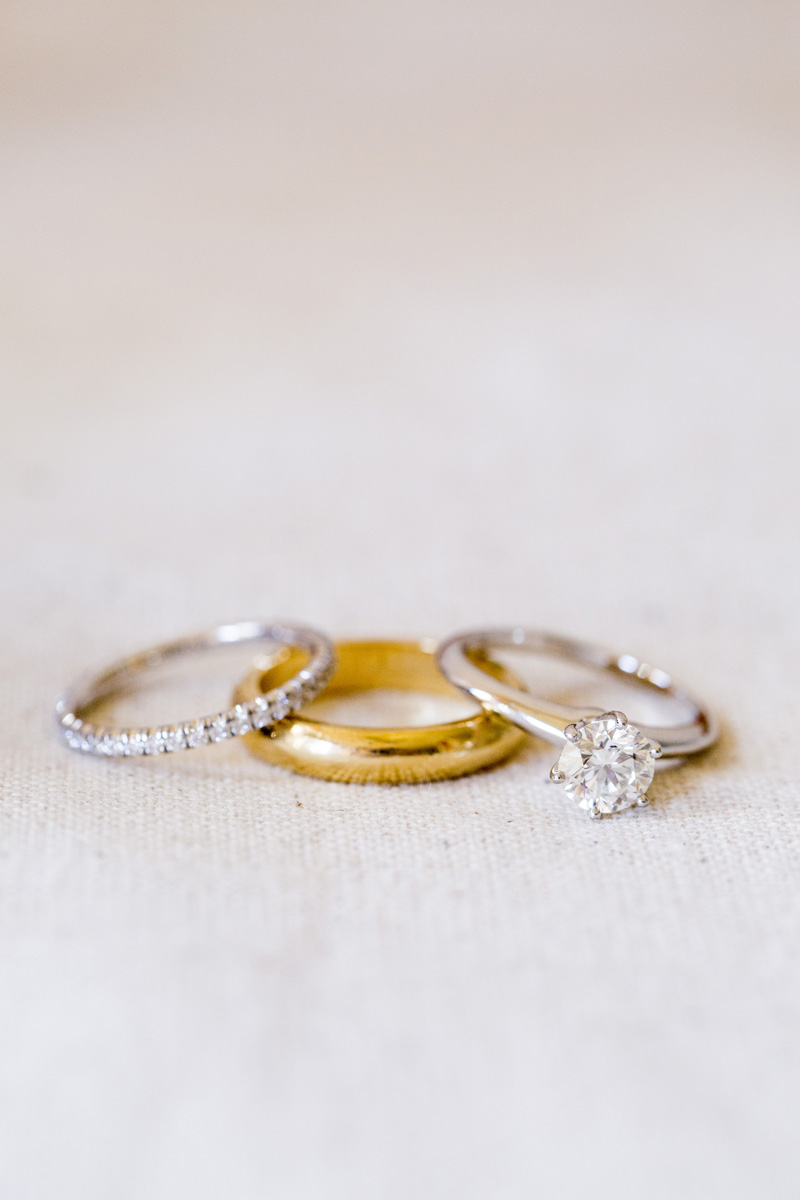 The couple stayed at a cute airbnb just around the corner from Rutherford and  it offered great backdrop for their photos. In addition, the lush courtyard with trees and foliage didn't hurt either!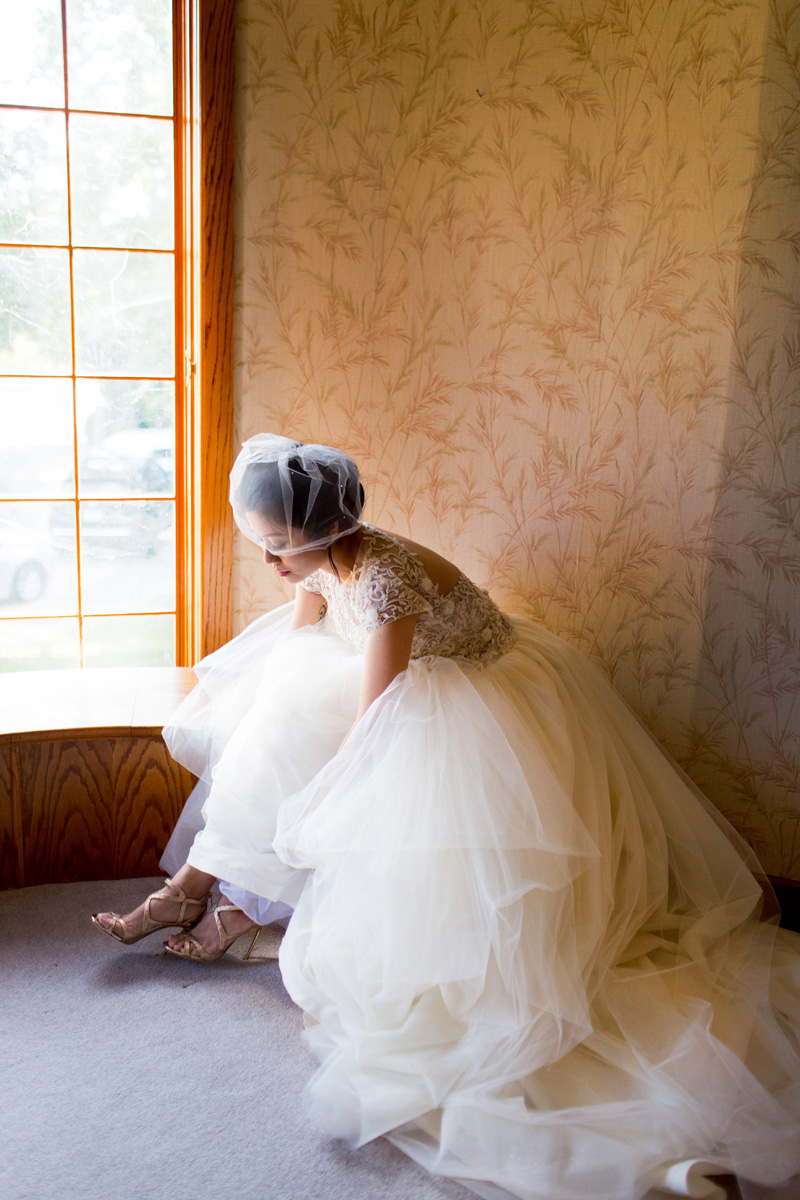 And this is what happens when the bride and groom get ready together! Love this sweet moment of Steve helping Ariel into her shoes!
And this lovely bird cage veil perfectly complimented Ariel's attire!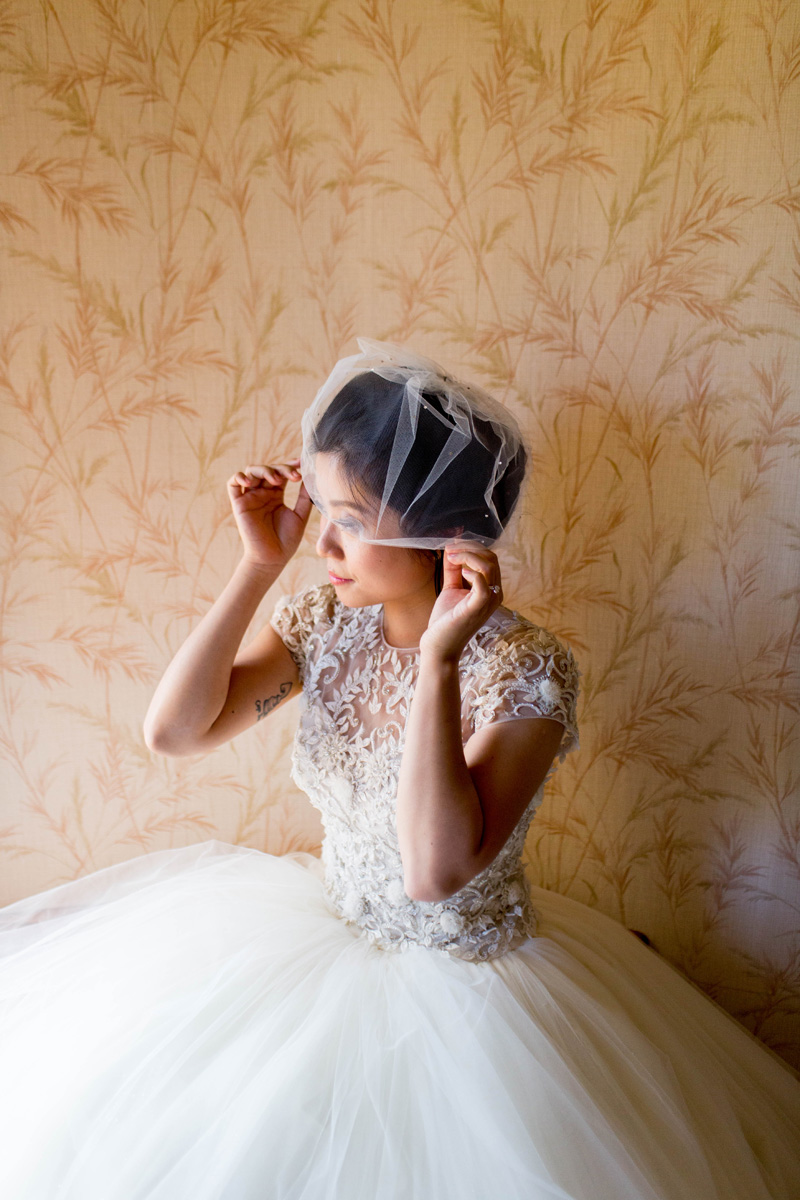 Another timeless classic! The father of the bride walking his daughter down the aisle! Love all of the cedar wood beams of Auberge balcony.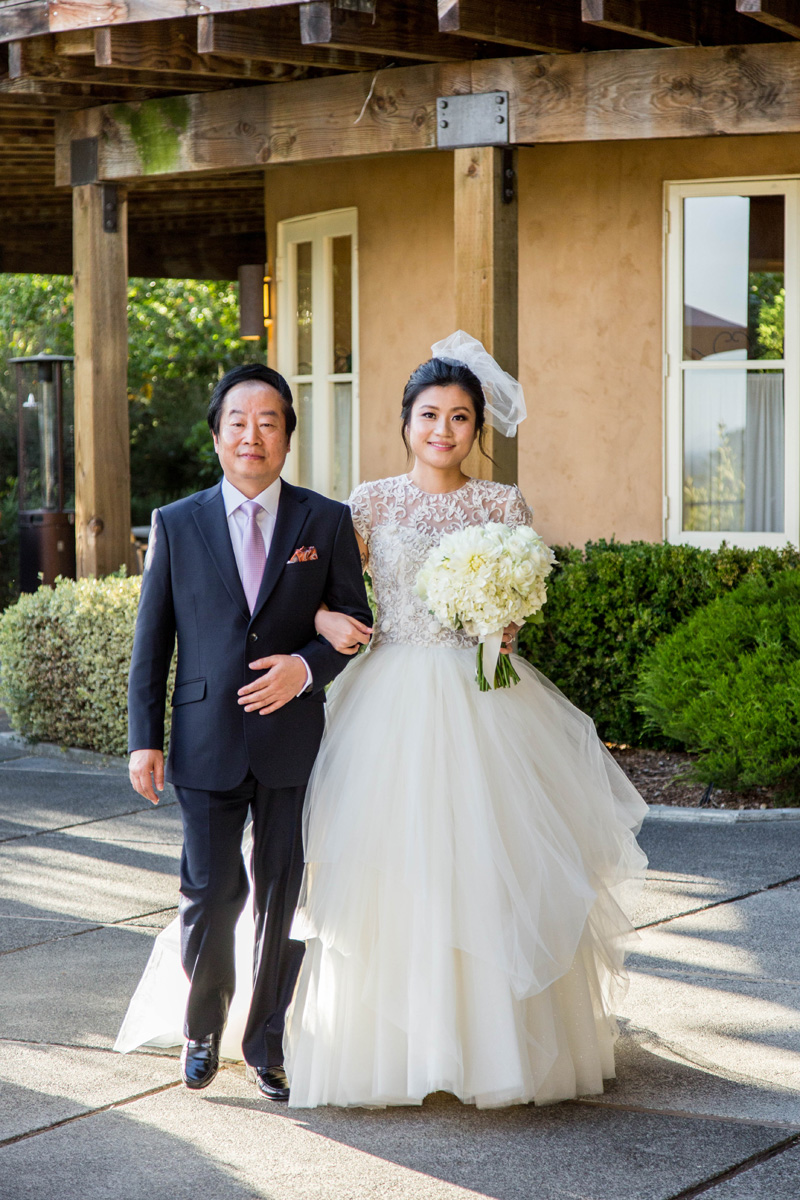 Another perk of Auberge is this shot from the restaurant balcony.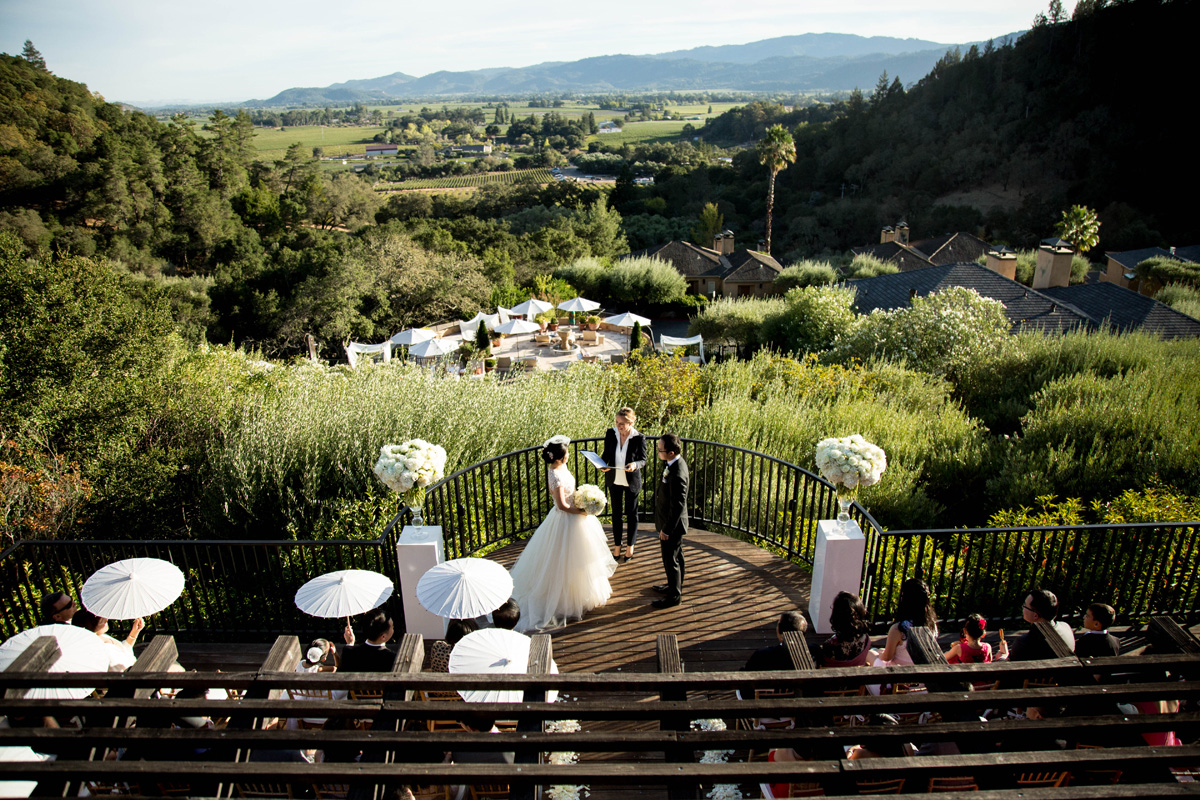 And finally, married!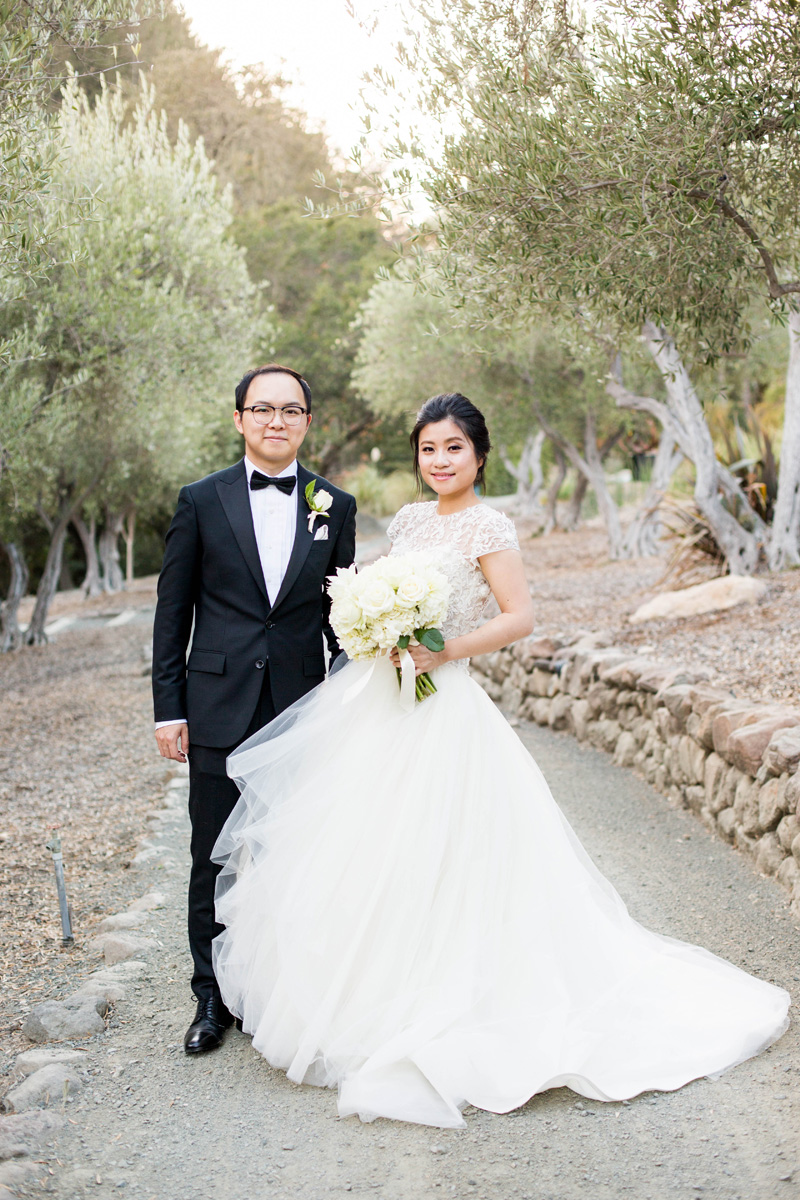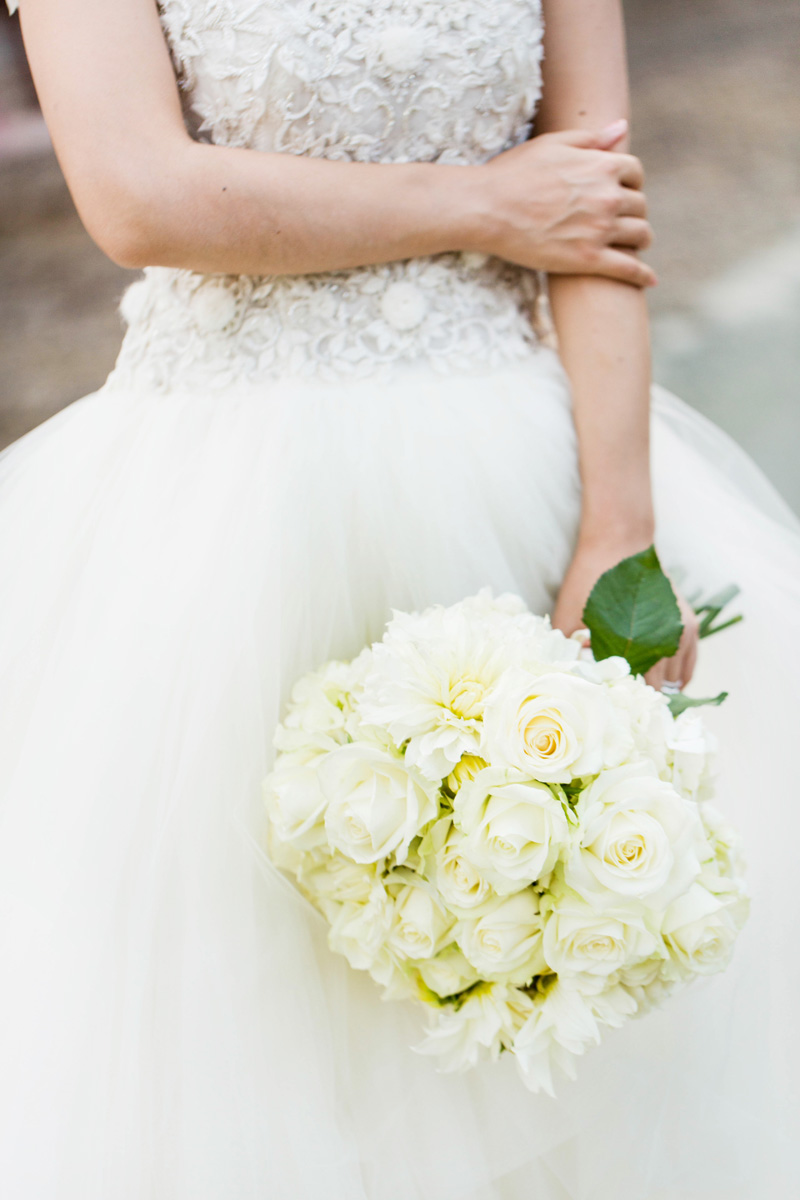 Finally, Auberge is unique in that it has a secluded olive orchard that the couples get to enjoy after their wedding! Photos here are some of my favorites!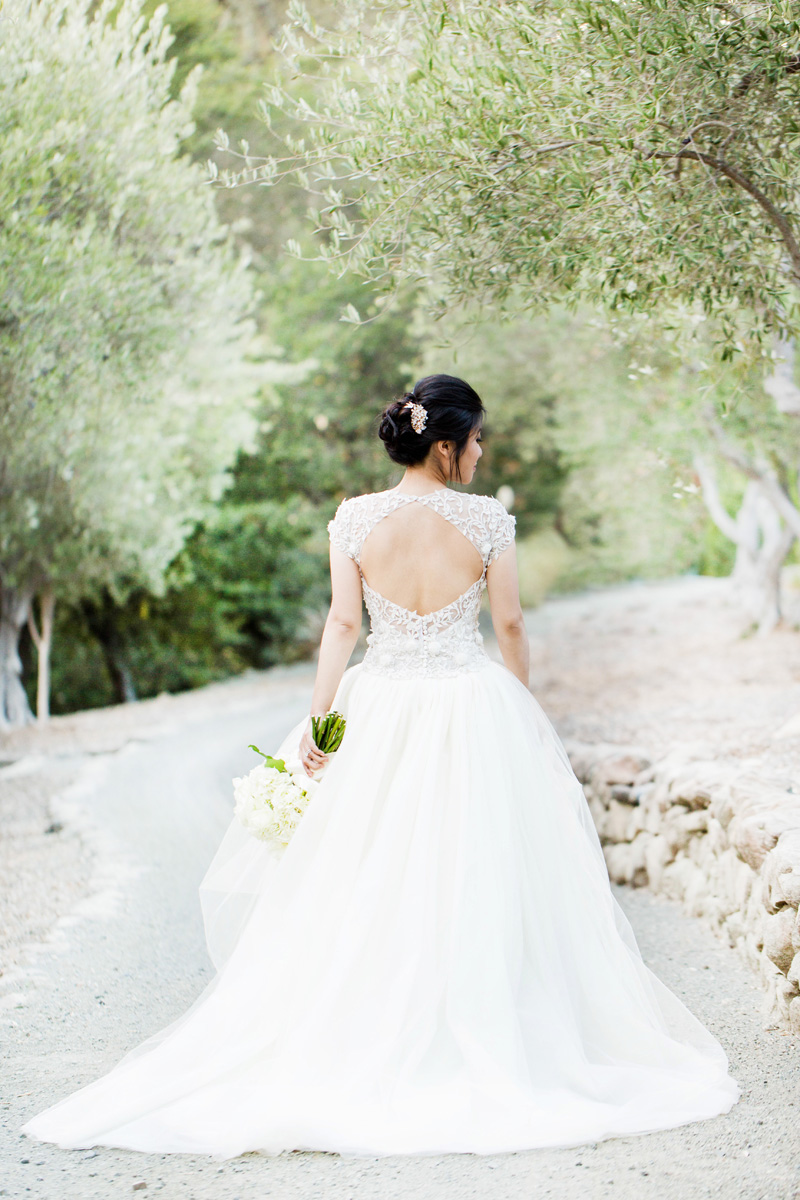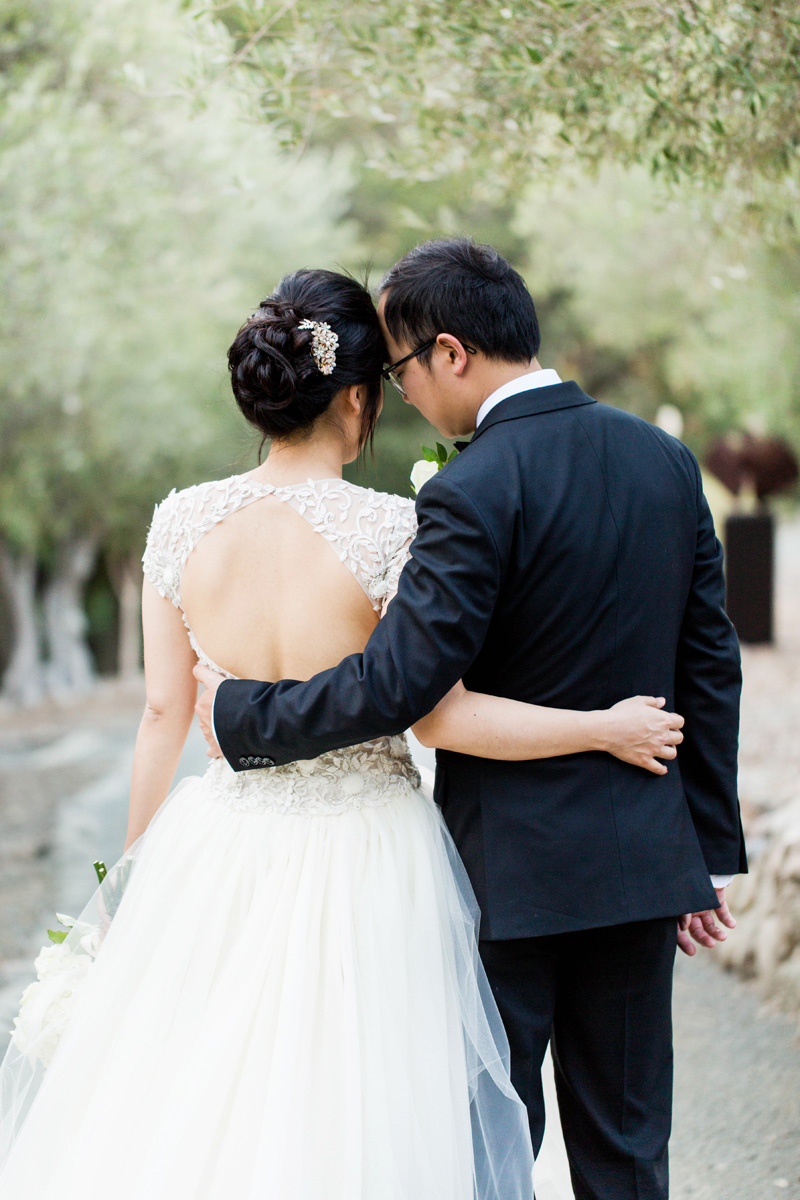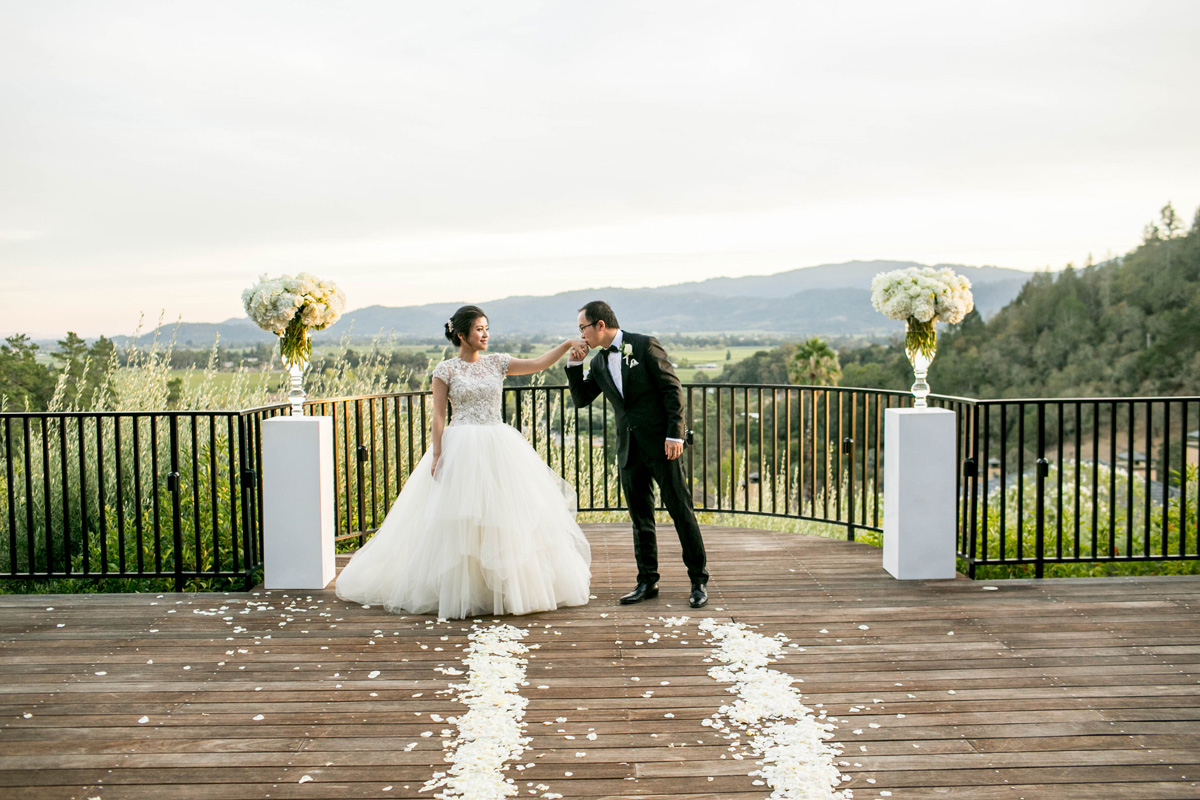 In addition to all the planning by bride and groom and the Auberge Staff, here are all the people that made the day amazing:
Creative Team:
Flower: Tesoro Flowers
Cake: Fleur de Lisa Cakes
DJ: AMS Entertainment LLC
Makeup + Hair: Allison Wu
Wedding Dress: Lazaro
String Quartet: Eloquence Strings
Officiant: Natalie King
Finally you can see more Auberge du Soleil Weddings here.
Find out if your wedding date is available here.
PREV. ITEM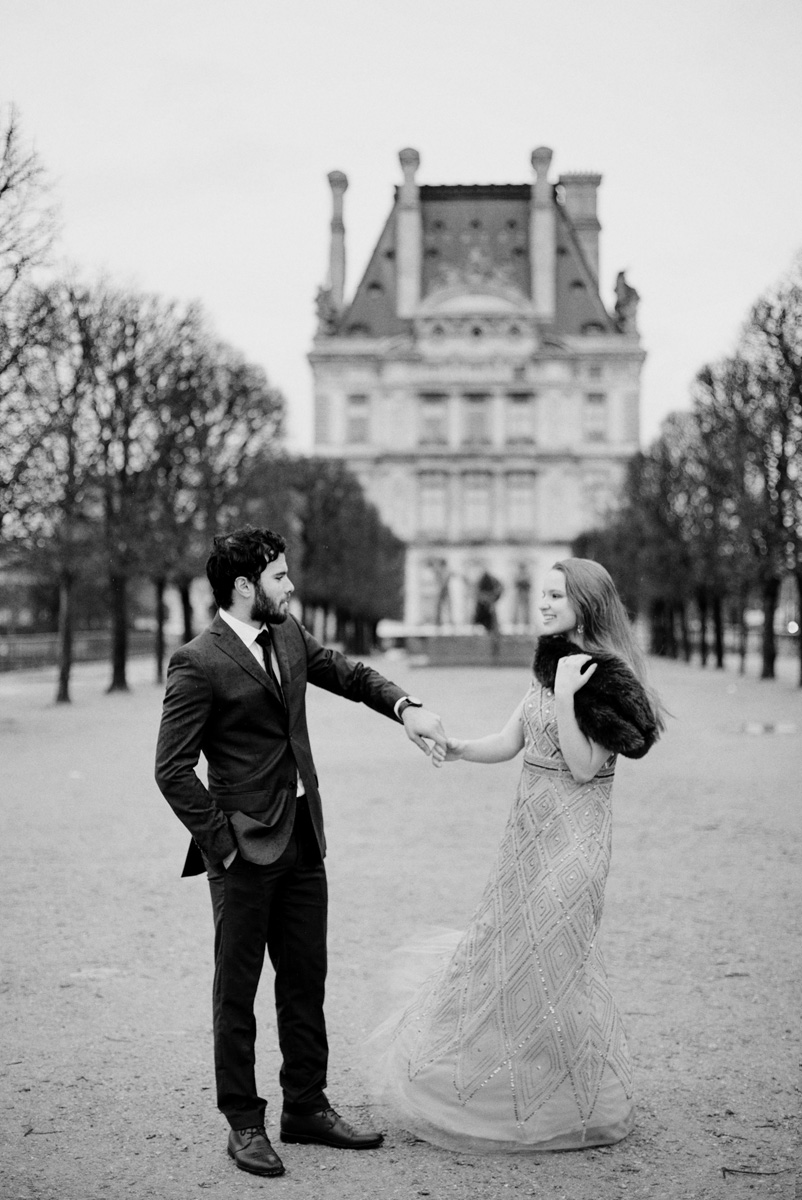 NEXT ITEM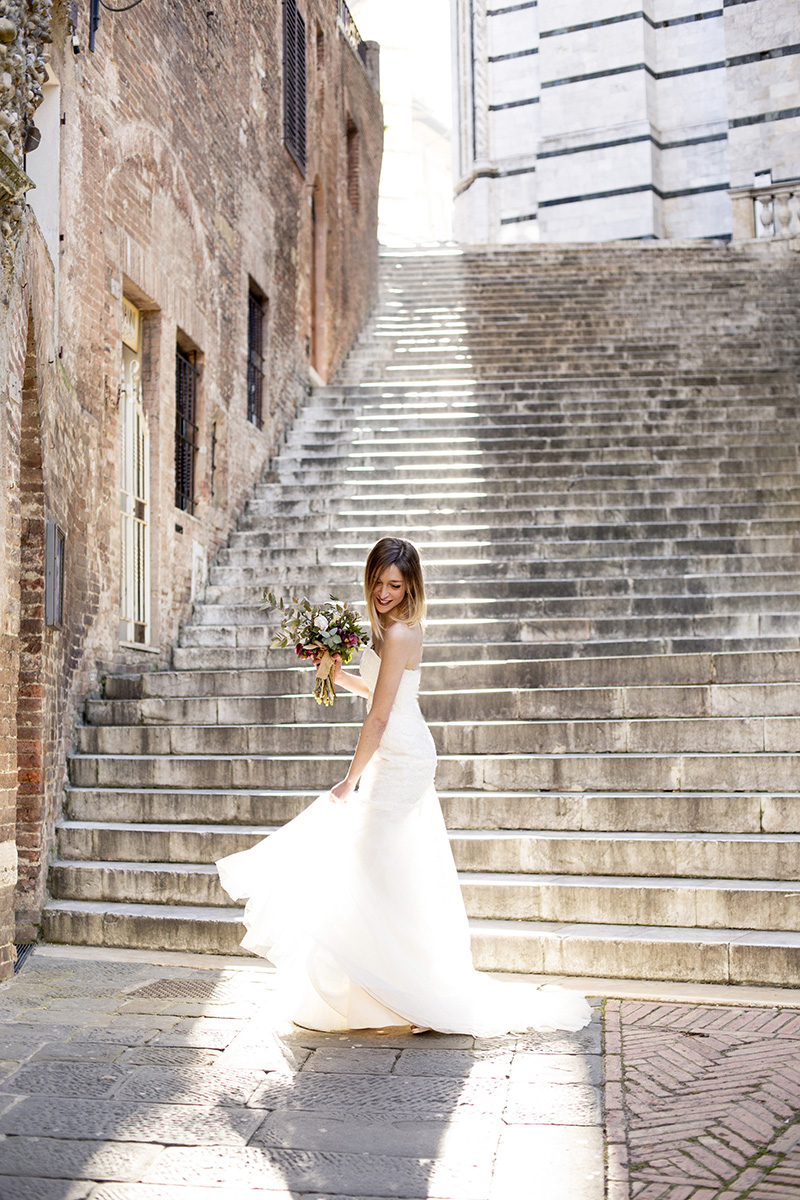 READ COMMENTS -
0 COMMENTS