Their friends tried so hard, but he waited until the last day she was in town to call her, and she resisted as long as she could to any attempt of their friends setting them up. As life would have it, before they both knew it they accepted any and all chances to see each other, despite the three hour difference between their cities. Their paths intertwined when they both ended up in the same bridal party for their two close friends. While he was doing his duty of being the best man, his friends were working hard on introducing a fun, adventurous and totally easy going Russian to him. To his surprise, Natasha was everything he looked for in a girl, and he did not wait long after their first date, to keep the dates and visits coming! It took her some time and a date, yet at the end of the day spent with him, she gave up and returned his affections. On one of their trips across the rolling hills of coastal California, Vitaliy promised her a stunning view from this one hilltop. With her eyes tied, she followed him up the hill where he led her to a swing. "I knew something was up when I touched the rope of the swing," Natasha recalled, and when she took of the blindfold, she saw not only the promised view, but also a man she learned to love and respect on one knee with a ring. Natasha and Vitaliy are getting married this spring at the Rocklin Golf Club and I'm more than excited to be a part of their journey!
Dear Natasha and Vitaliy, wow! What an honor to be a part of your day! Knowing you, I'm sure it will be nothing short of beautiful, sweet and simply lovely day! Thank you for letting me into your lives, your sweet love story and your wedding adventures. Your session was incredibly fun, and I would do it all over again, perhaps without the getting stuck in the snow part! Love you lots and can't wait till May! Yours truly, Yuliya!
To see more of Natasha and Vitaliy's photos click HERE for slideshow. Let is snow 😉
The snow was a non stop deal! But for a girl who really wanted an engagement shoot in the snow, this was ideal!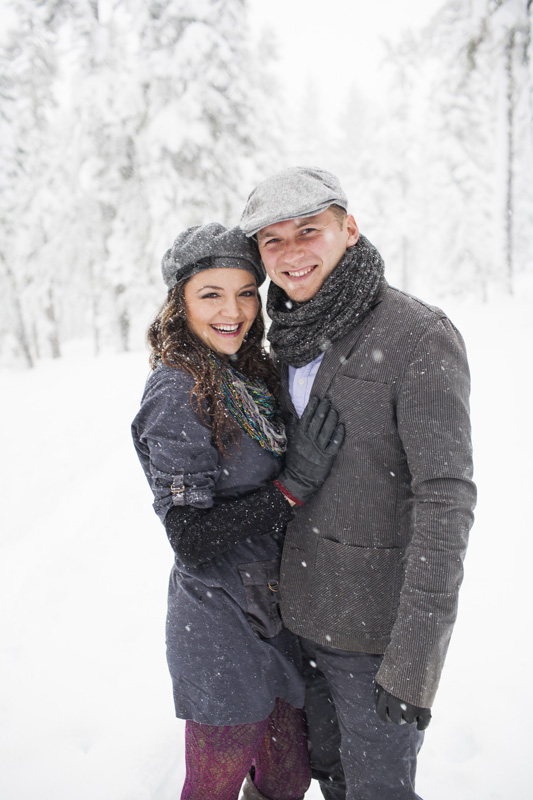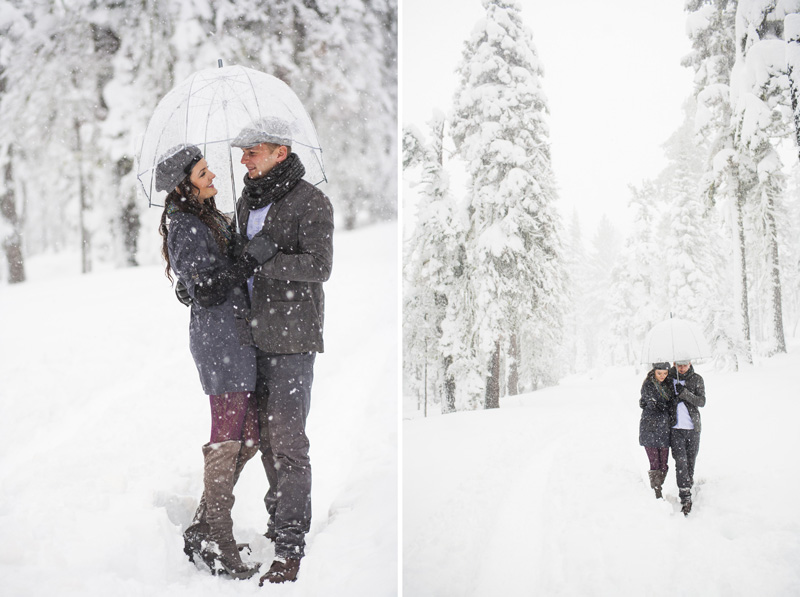 Just love this one! Natasha you look extra gorgeous with your fiance around!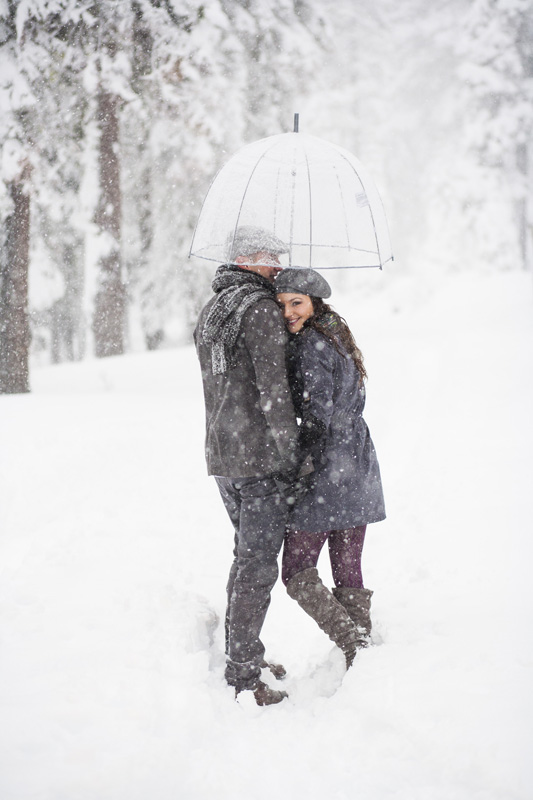 I've known Vitaliy for a few years now and it's extra special to photograph a friend! Natasha I met only a few months ago, but I have a feeling this friendship will last!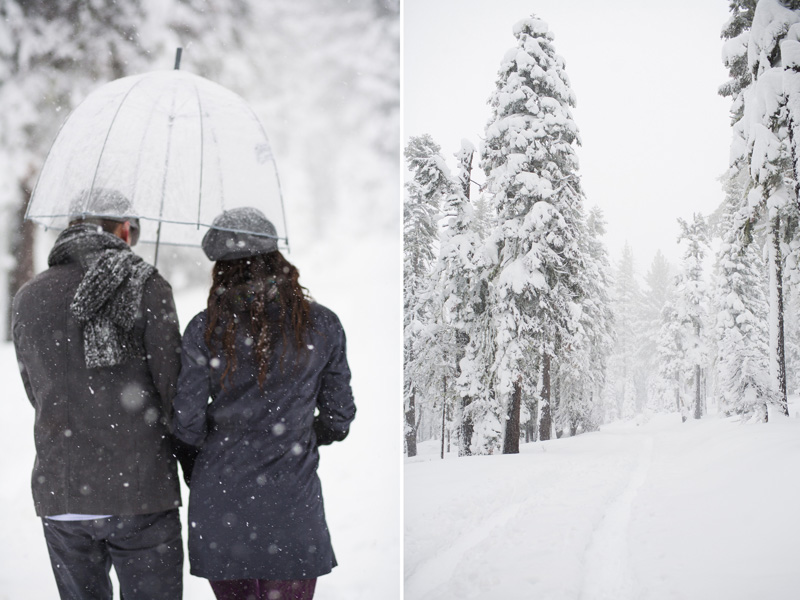 In the sea of white! This road does lead to Echo Lake, where we intended to take the photos, but the path was seasonably impassable!
Some people are worth freezing for . . .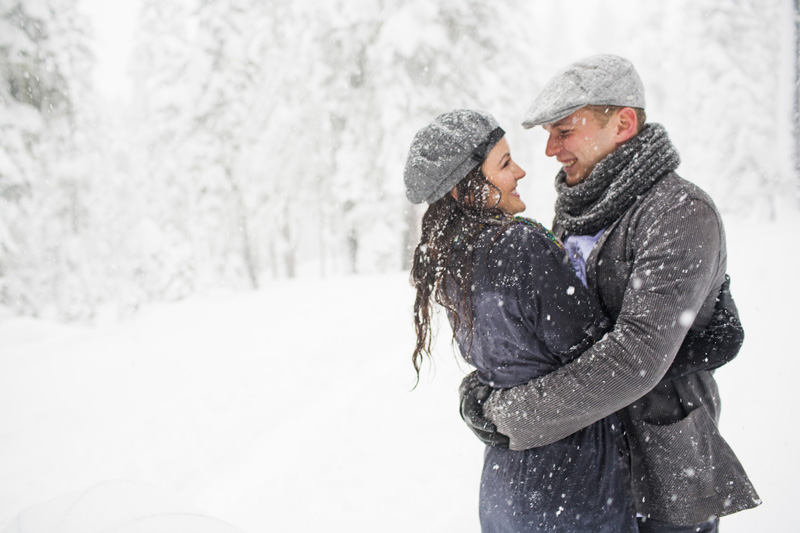 After successfully getting out of the snow with a few snowshoers pushing us back onto the road, we were ready for some more photos!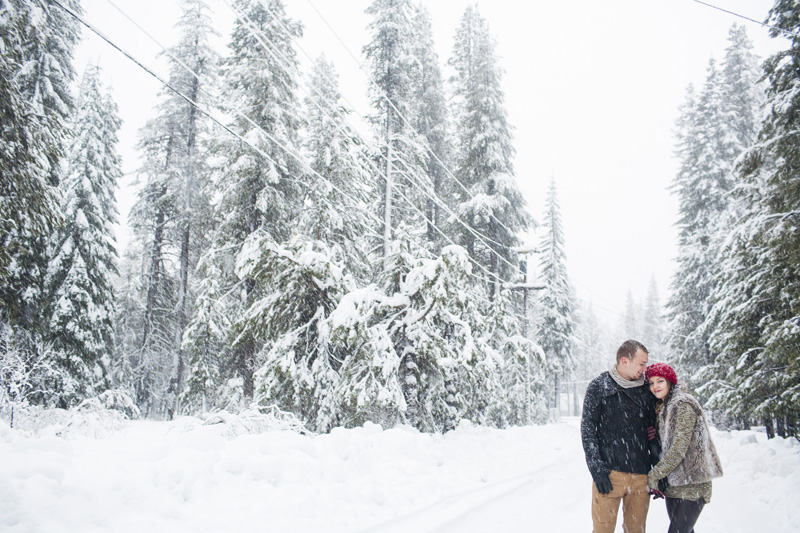 So wintery, love it!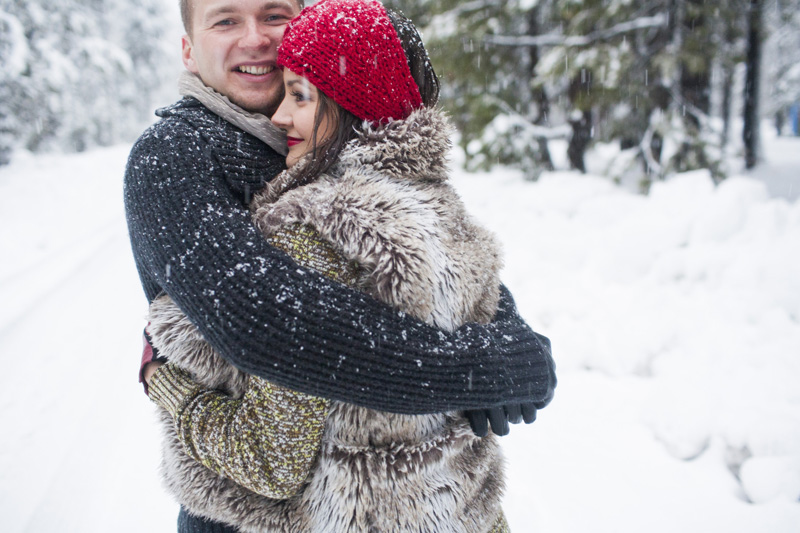 This photo summarizes their happiness! Truly happy for you both!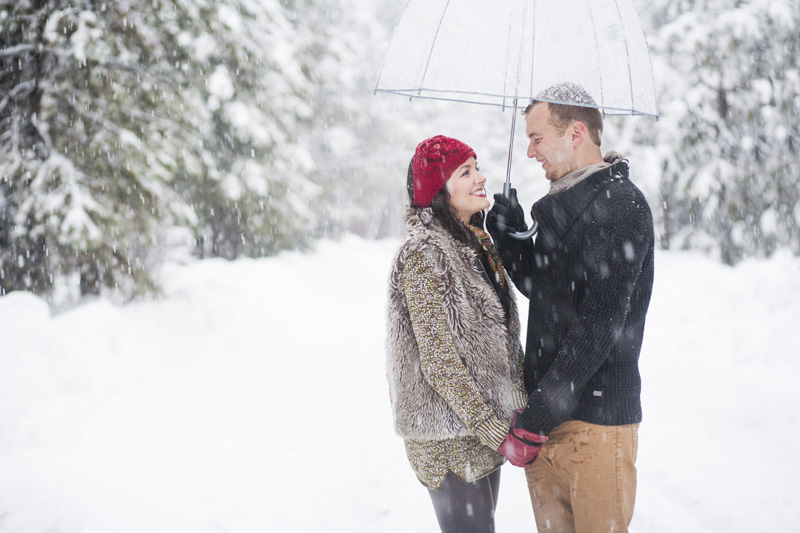 PREV. ITEM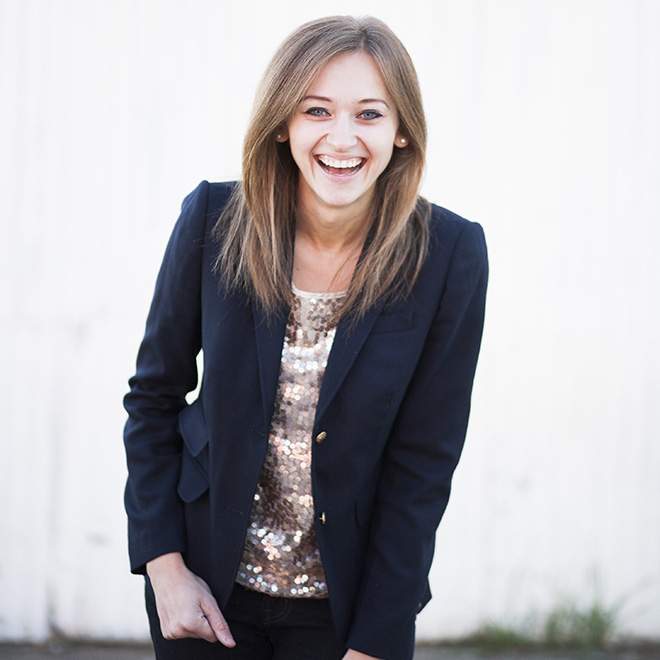 NEXT ITEM
READ COMMENTS -
4 COMMENTS