Fairmont Penthouse wedding is a dream for many, and that's why we loved seeing this editorial shoot published on Grace Ormonde Wedding Style. First of all, the shoot was a labor of love. To see the balcony of the fairmont transformed was a dream come true and what to speak of breathtaking.
You can find the Fairmont Penthouse shoot at this link.
And if you're curious about the idea behind the shoot. I've described them in detail here.
Chic and colorful affair meets Nob Hill luxury hotel in this delicate styled shoot. Put together by a team of San Francisco creatives, the shoot borrowed ideas from the venue, the world renown Fairmont Hotel. Built at the end of the roaring twenties, the age designed to break the rules, the hotel boasts the most breathtaking view of San Francisco.
Location:
The shoot took place at the Penthouse of the hotel, which hosts small intimate weddings above the Nob Hill skyline. The team chose a sleek dress by Alon Livné, with a simple jeweled headpiece for the bride, and paired with heels by Bella Belle, the brides attire was modern yet playful. The colors for the linens and table setting was chosen to compliment the subtle teal-green tiles which decorate the courtyard of the Penthouse.
The bright colored peonies created an arch around the courtyard, ideal for the ceremony setting that would pop against the mono crone city skyline. Complete with floating candles in the fountain, the team created an ideal setting for a romantic elopement, and a simple elegant affair. To minimize distraction from the beauty of the courtyard, the team added ghost chairs, which complemented the couple's minimalist look.
Influence:
And finally, influenced by the Eastern and Western architectural cultures of his age, the architect behind the suite, Arthur Upham Pope, designed a suite the had echoes of the ancient world and visions of the modern world. The creative team played off the theme of the suite, to combine the traditional with a modern twist. In addition, calligraphy and ink pen drawing were used in the invitation and vow books to represent the past, and the minimalist attire and table setting was used to show the present.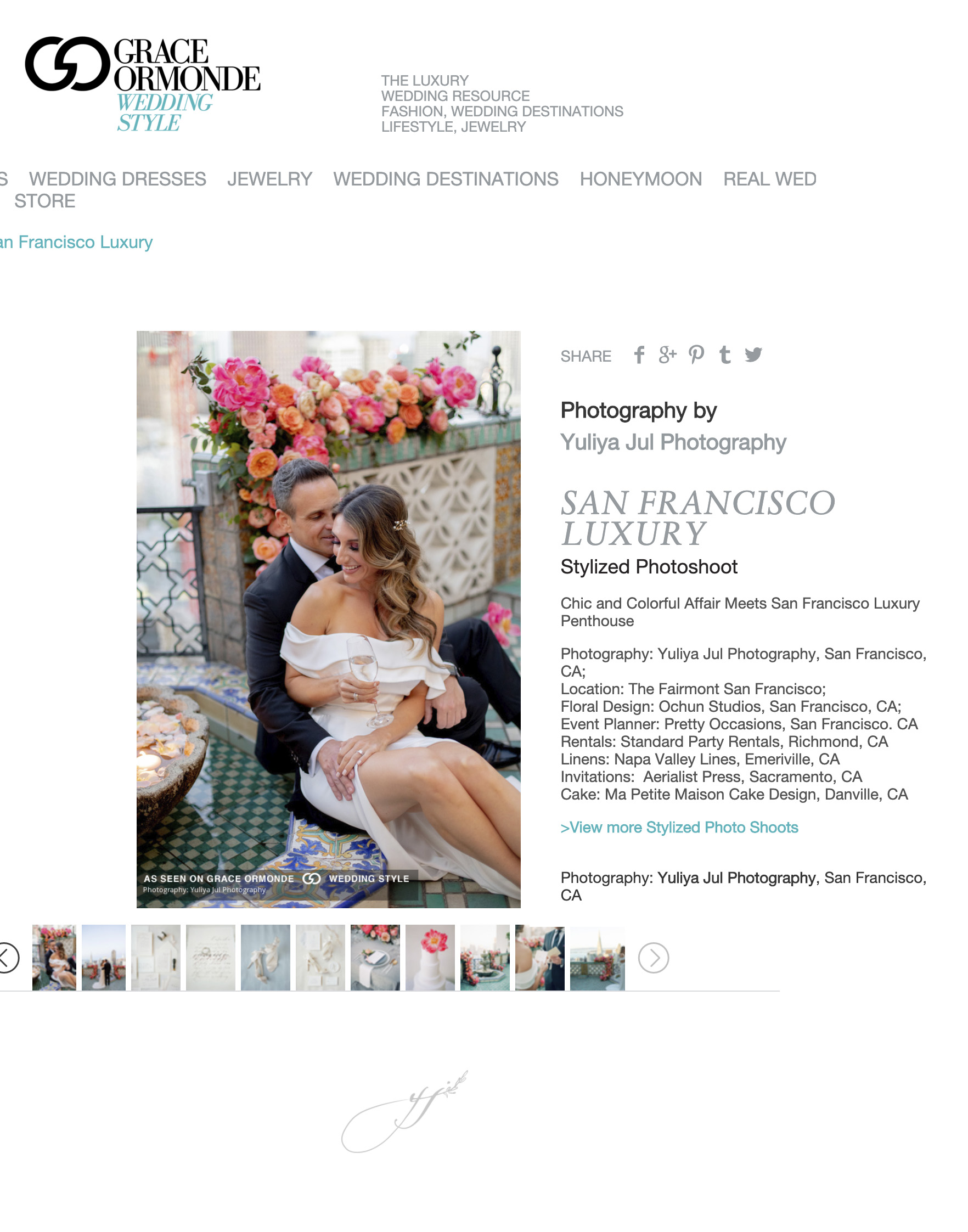 Here is a full list of amazing creatives that made this editorial shoot happen:
Venue: Fairmont Penthouse IG and  @fairmontsanfrancisco
Planner: Pretty Occasions and @prettyoccasions
Florist: Ochun Studio and @ochunstudio
Makeup: Christina Choi and @choicosmetics
Hair: Salty Sea Braids
Bridal Salon: La Soie Bridal and you can find them on IG @lasoiebridal
Dress: Alon Livne and Instagram @alonlivnewhite
Shoes: Bella Belle and @bellabelleshoes
Cake: Ma Petite Maison and @mapetitemaisoncakedesign
Rentals: Standard, and also @standardpartyrentals
Silverware: @memorableeventsrentals
Calligraphy: LettersbyD modern and timeless calligraphy
Paper goods: The Aerialist Press and also find them on Instagram @aerialistpress
Model: Jenna Pardini and also @jennapardini
Photographer: Yuliya Jul and you can find me on Instagram @_yuliyam
Linens: Napa valley linens  and also on Instagram @napavalleylinens
And finally, you might also like this post
PREV. ITEM
NEXT ITEM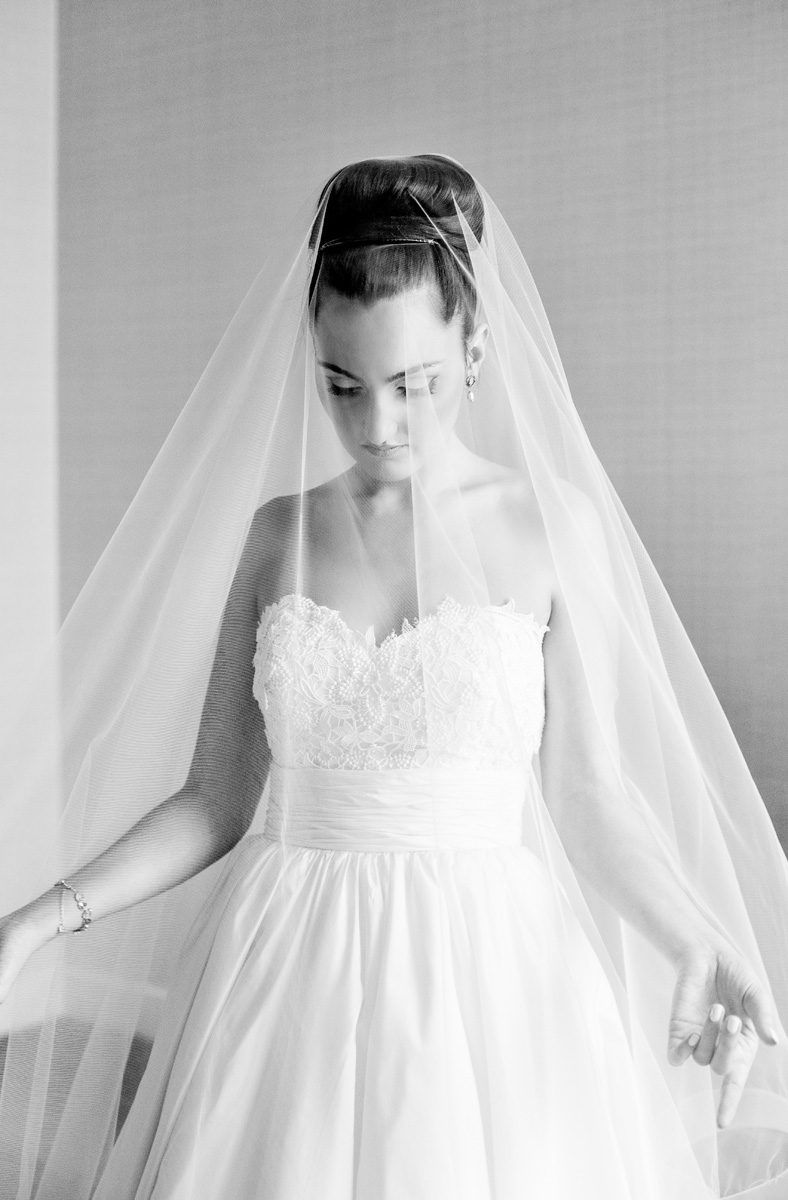 READ COMMENTS -
0 COMMENTS