He curled up with me on the couch. His tiny head falling right on my shoulder; his bony arm hugging me around the waist. "Triangle?" he asked looking up at me, waiting for permission to push the play button for the youtube video that was loading way to long for him. With his eyes fixed on the screen he enjoyed every minute of it and I enjoyed every minute of him. Could it really be that Josiah is almost three? I browsed my blog soon after he left to read the stories of our adventures together, to see the photos of my nephew growing up and changing . . . and while I wished I recorded more, there's one story that always resurfaces in my memory and one that never fails to melt my heart. You can read it here or read it down below!
Right before he left tonight I asked my little nephew, "Josiah you know who loves you?" To which he confidently proclaimed, "God." Although I can never love perfectly and am more selfish at times than I need to be, I love you too Joe and very much so! Happy Birthday little sunshine!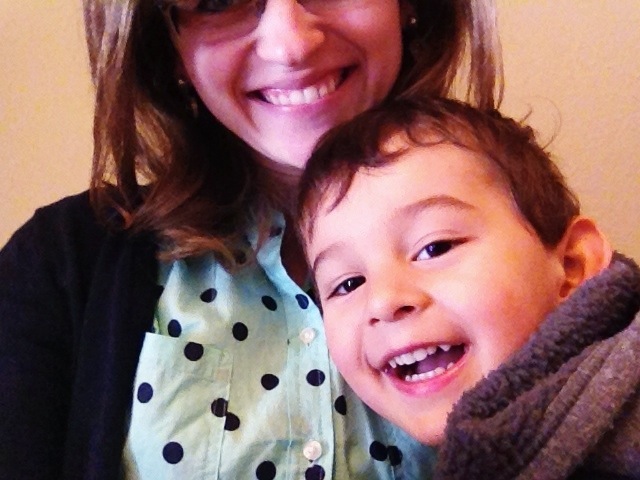 The three syllable word I long to hear again
The sun felt especially warm that afternoon. I took my goggles out of a chlorine smelling string backpack and felt the water with the tip of my toe. The pavement around the pool was scorching as always and I was ready to feel the water against my skin when I heard a loud "Yuu-liya" coming from the kids pool. Against the splashes and typical noises at the pool I could pick out that sweet and pleasant voice as if there was no one else around. Tiny feet started running towards me leaving watermarks on the hot pavement and my name was voiced louder and louder. With his dark curls wet from the pool and his green floatation device hugging tightly his bony arms, Josiah ran up to me and hugged me with the greatest excitement, all the while repeating my name. "You're just about the only three syllable word he knows," my brother-in-law said walking up right behind Josiah. After more hugs and name repetition, the dark skinned little guy slid from my hands and jumped back into the pool, forever melting my heart.
PREV. ITEM
NEXT ITEM
READ COMMENTS -
3 COMMENTS