I love lists. Not always, but for the most part lists have great benefits. They help me get through my workday much smoother, they help me to remember 101 things I want to do in that same day besides work, and there is nothing like the satisfaction of crossing off a task from the list! I'm sure you can relate to the last one. Instead of writing all my recent adventures, I thought I would list some things I did in the last few days, just to show how random and at the same time fun my life is nowadays. So here you go.
Among many other things I:
– Shot a wedding on the ocean front
– Did an amazing pickup on the volleyball court, oh and it was totally legal too and my team scored
– Saw a car burning on the side of the road
– Altered/sewed/designed (not sure which word fits better) curtains for my sister's new room
– Photographed details on a vintage-gold table, to die for!
– Received something pretty made out of burlap, photos to come in a bit
– Made up a pizza recipe with pesto, prosciutto, and tomatoes topped with mozzarella . . . sometimes I surprise myself
– Recreated Starbucks blueberry oat bars . . . delicious!
– Read half a book in a parking lot
– Received a necklace with a miniature camera from my bride as a gift, just blown away. Elizabeth, we were matched up in heaven for sure!
– Had sushi with my beautiful friend Olesya
– Washed mountains of dishes
– Oh, and made this list!
And because all of you reading looked first for a photo and then read the post, here are two pictures taken in my sister's new room. I suggested to use this stepping ladder for books and flowers as a decoration and the next morning found this in my sister's room. Love it! Let's hope our brother-in-law does not need the ladder back any time soon ;).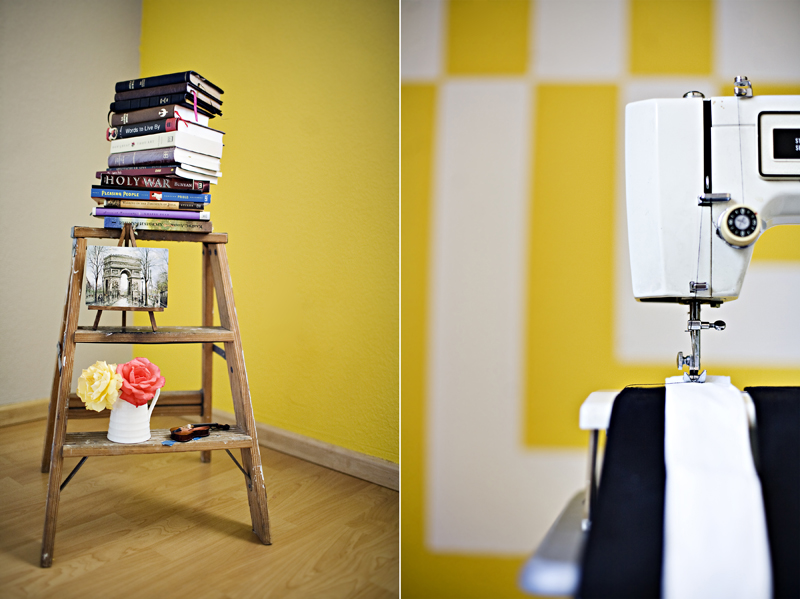 PREV. ITEM
NEXT ITEM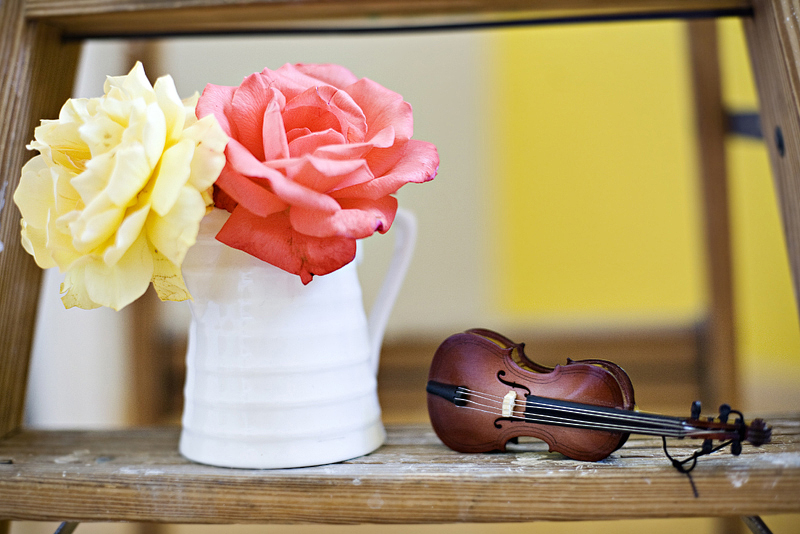 READ COMMENTS -
3 COMMENTS