"…..and we met simply in college," Riana smiled after she finished the story of her great grandfather's excursion on a boat to Syria to find a wife. He happened to steal a heart of a lovely Syrian to follow him to the world of unknown, somewhere in the heart of India, and their adventurous spirits passed down from generation to generation. Riana has followed her fiancé to Southern California, and now to New Mexico, and I'm sure they have lots of adventures stored ahead of them.
These two fell in love over books and studying on Berkeley campus. Him studying and her trying really hard to do so, as Jim's presence made her mind fly far into different worlds, anywhere but books that is! "I was just looking for a study buddy," Jim confessed, "and this girl kept on looking over at me and smiling, so I said Hi!" After their first meeting in the study hall, they took their books to a coffee shop, then around campus, until studying, hanging out, celebrating breaks from class with a glass of wine, have become a natural thing for them to do together. His dream of a study buddy that first semester may or may not have come true, but Riana met every other dream he could ask for! This summer they will travel yet again and commit their lives to each other on the shores of the ever blue Tahoe.
Riana and Jim, you two stole my heart! Thank you for the sweetest time around New Mexico last weekend! I'm really tempted to find another reason to swing by. I feel so lucky that you picked me to photograph your adventures in life and am so thrilled to do it again this summer! Thank you for driving me around town, for airport pickups, the fun relaxing time by the pool, the late night pizza party celebrating Jim's brother's birthday and that beautiful fresh morning of sitting on your patio and drinking coffee! You two have such caring hearts and sweet personalities, truly thankful for you both! Love you to pieces, Yuliya.
To see more of Riana and Jim's engagement pictures click HERE for slideshow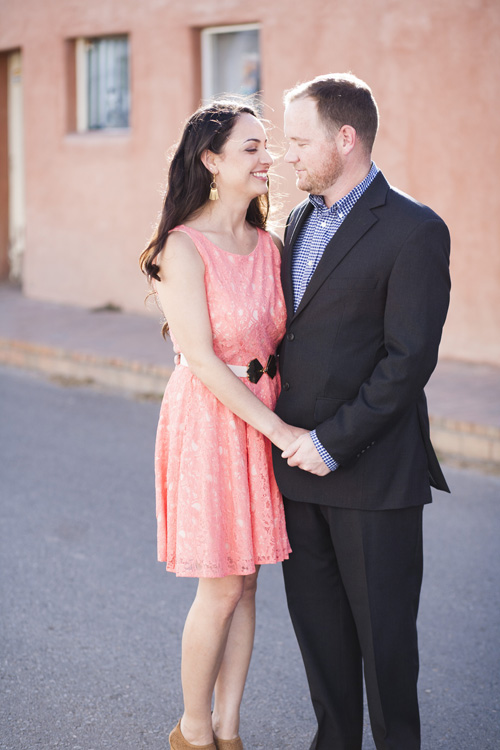 We started the shoot in the historic Mesilla Village and of course scoured the place for awesome color and pretty light!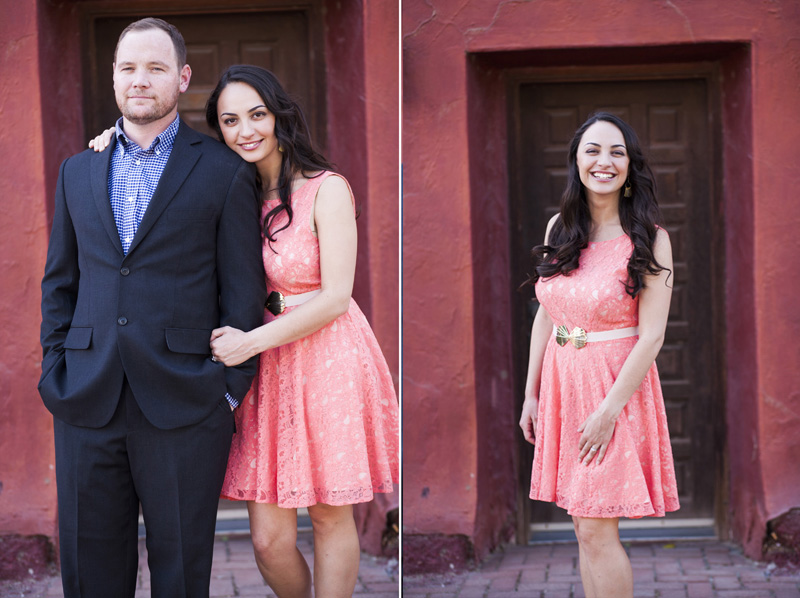 Favorites are allowed right? Love this windy one . . . see more in the slideshow!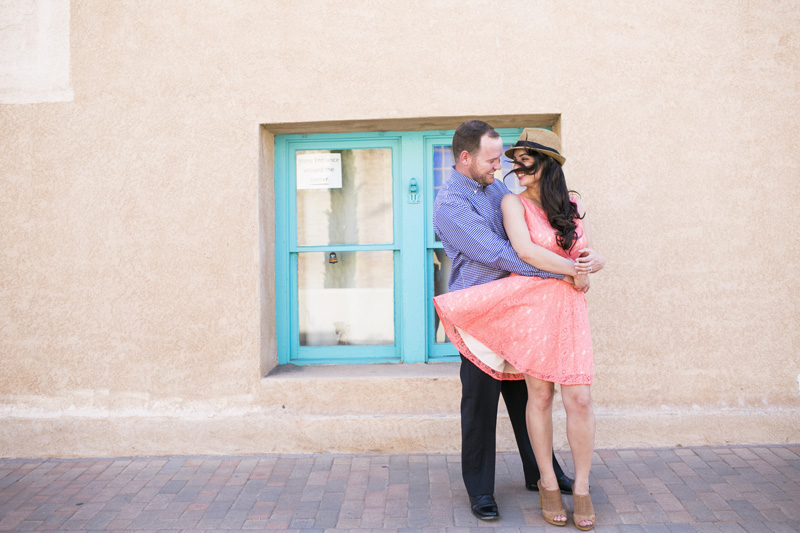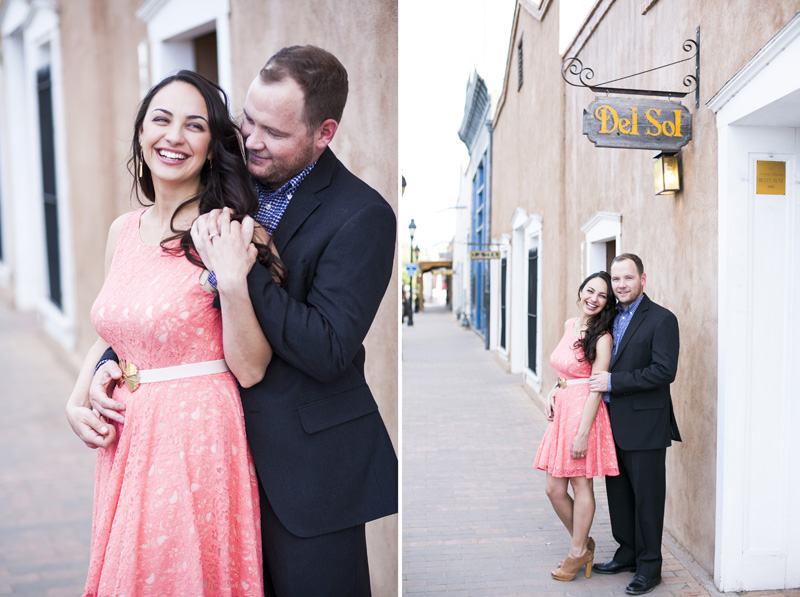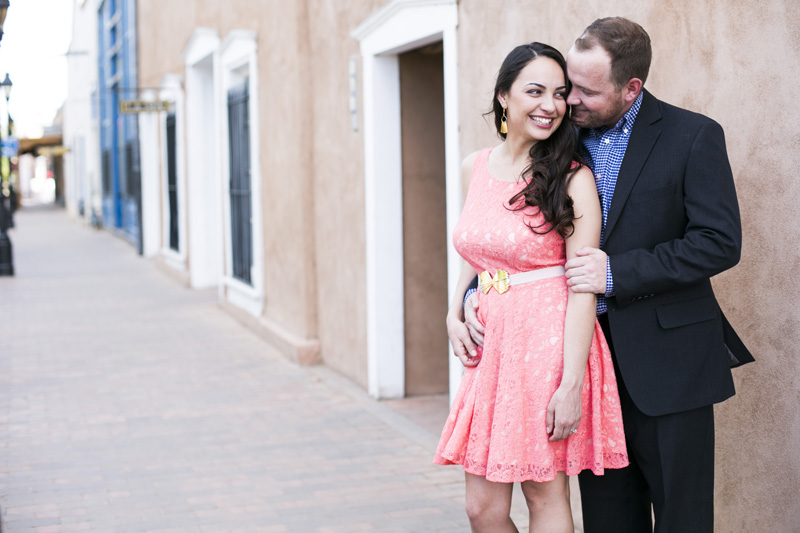 Riana, you look amazing! I can't wait to photograph you again at the Lodge at Tahoe Donner this summer!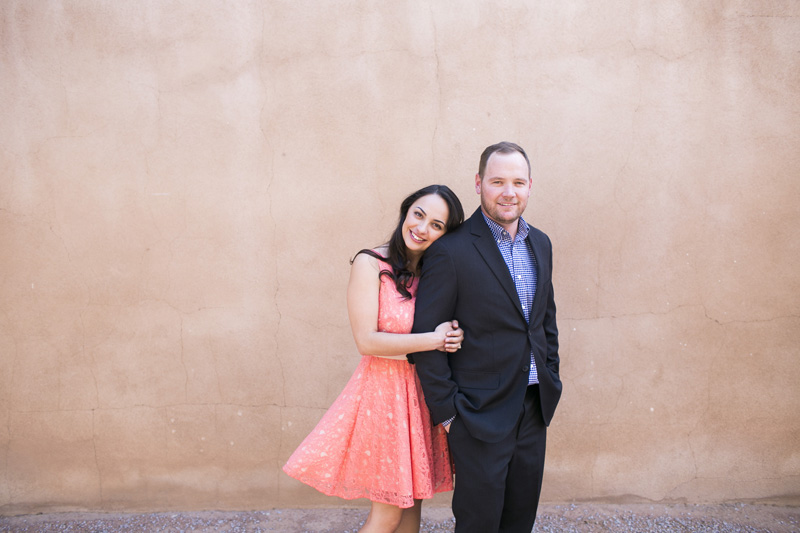 I love traveling in my Fedora and Riana rocked it out perfectly in this photo! A girl after my heart.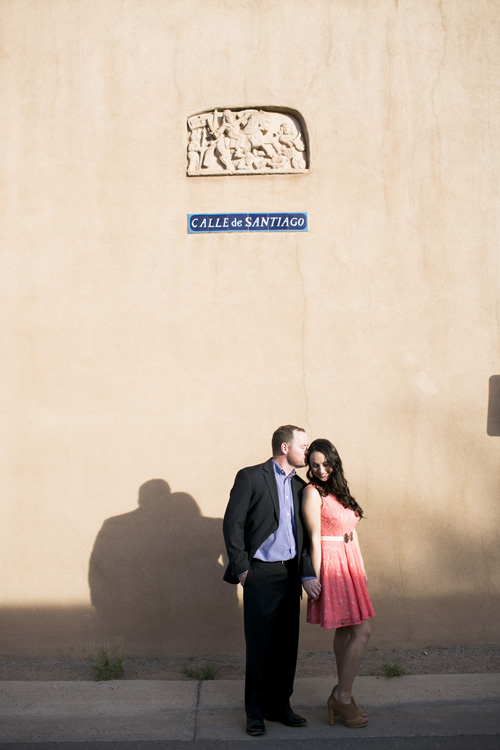 For the sunset we headed to the desert part of Las Cruces where Riana and Jim like to hike. It yielded gorgeous light and desert scenery!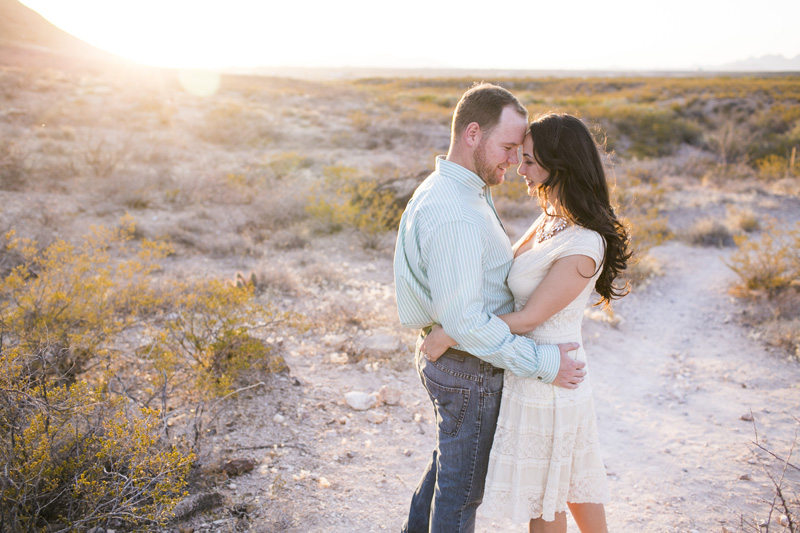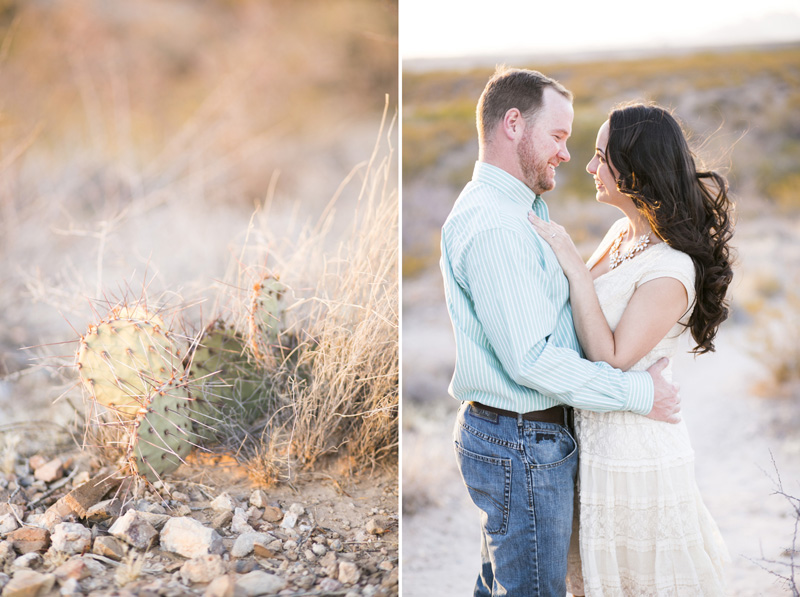 Riana, you're just so beautiful!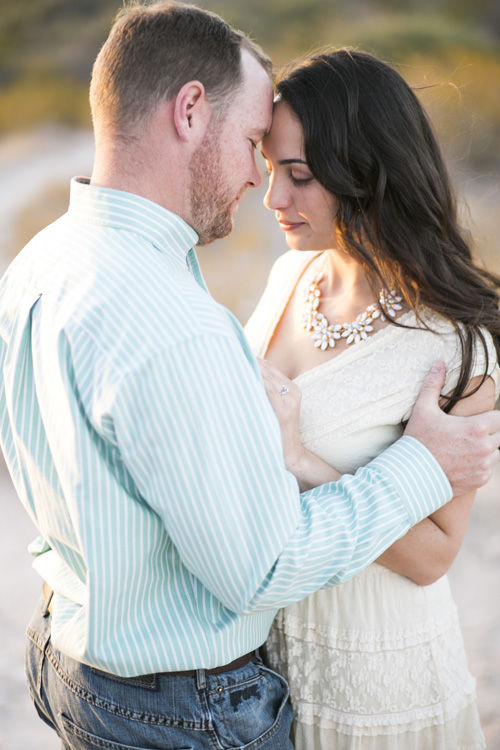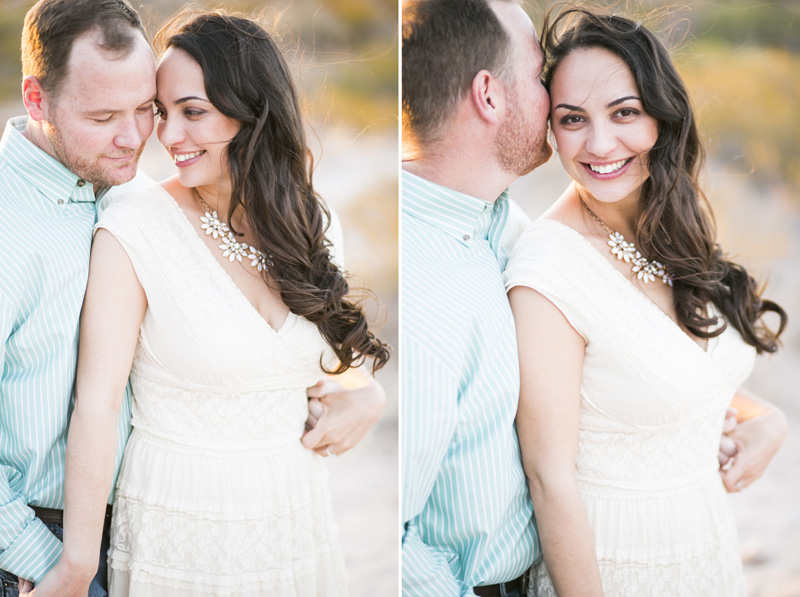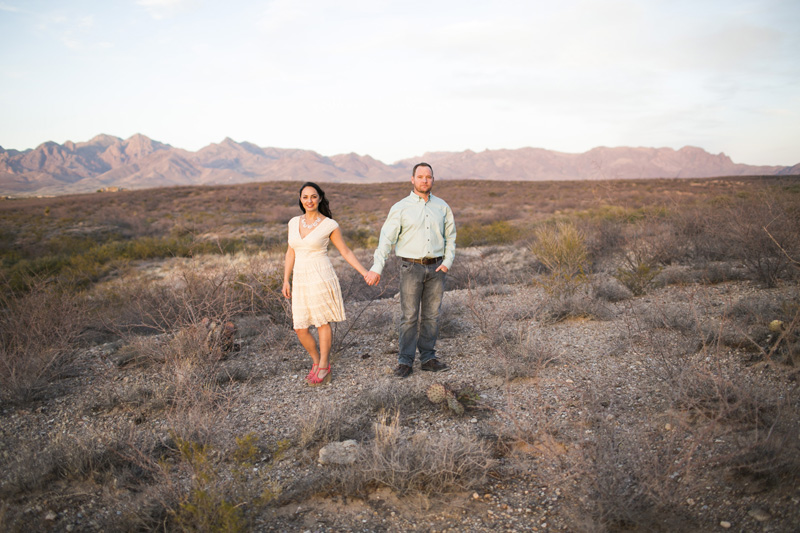 And these two laugh at my jokes! Love them even more!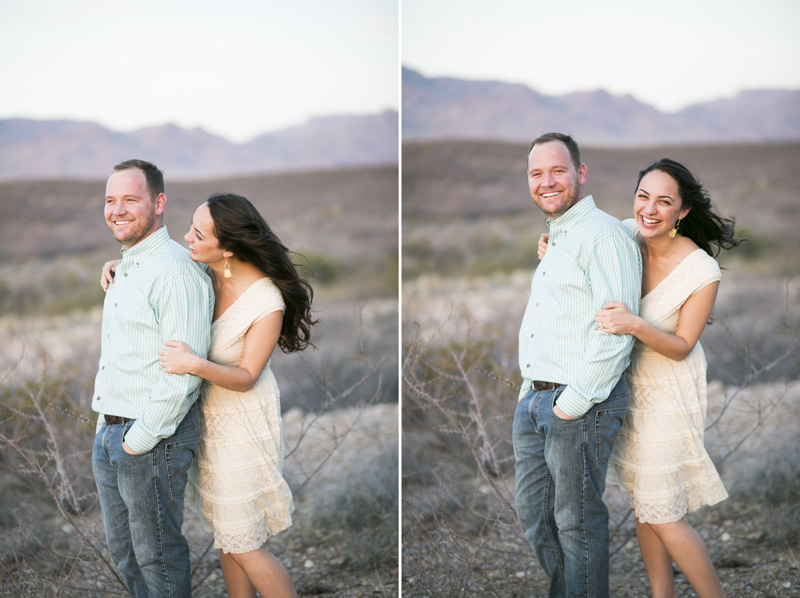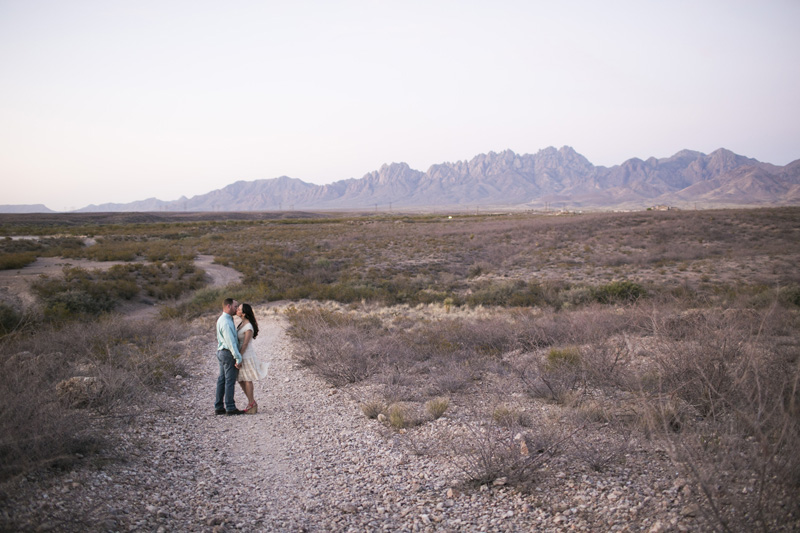 To see more of Riana and Jim's engagement pictures click HERE for slideshow (not mobile friendly)
PREV. ITEM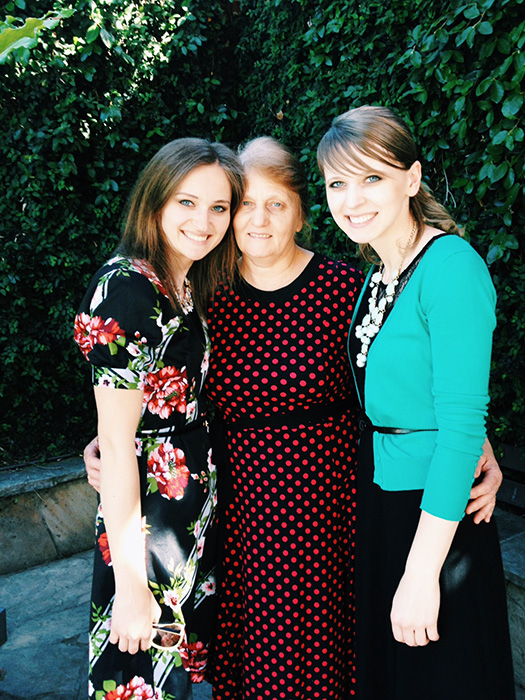 NEXT ITEM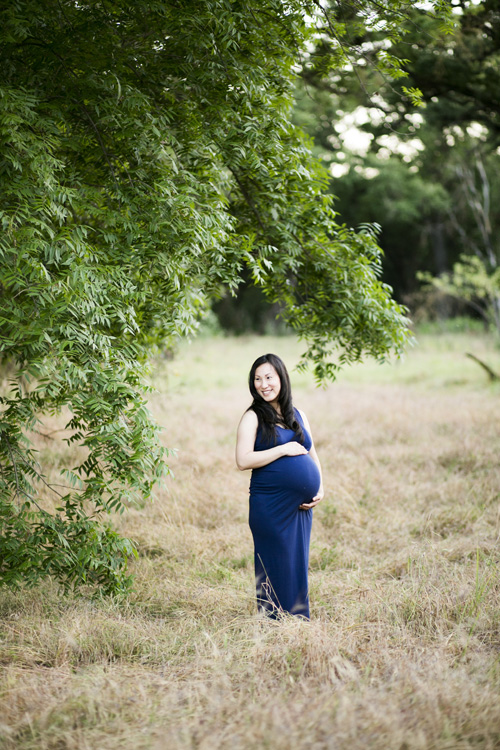 READ COMMENTS -
3 COMMENTS