"Home Depot opens at six and doesn't close until ten," they told to their guests half teary eyed after the toasts, apologizing for not being the best of friends during the planning process. Standing under tall pine trees of their yard with stringed lights hung across the branches, Laurin and Chris watched their perfect day unfold in front of them. During their wedding planning process they lived half the time in Home Depot and the rest in their yard landscaping it for their wedding. They promised each other in their vows not to make another dig up any more stones or lay another brick, laughing and crying at the same time. The work they put into their yard paid off with most gorgeous wedding venue and brought them all the more closer. Dancing under the lights they carefully put up a few days ago they celebrated the outcome of their project, but even more so their love and the happiness the future holds for them.
The morning at the Happy Hollow started early and peacefully. With light making its way through thick pine branches shadowing their lovely home, Laurin and Chris walked around the house adding bright colored poppies to the center pieces and checking one last time the lights hung across the yard. A few more details were left for the morning, yet their yard with different flowers blooming in every corner was ready to receive guests. The day came faster than they could have imagined and finally they could enjoy their work and celebrate with friends and family. A few hours later Laurin's dad was leading her up the aisle to the man who had become the world to her in the last four years. That first time she saw him by the pool, that one night they first met and danced at Rudy's, and that one time they hiked up Yosemite falls and Chris proposed kneeling on the fresh snow . . . all the memories and happy moments flooded along with tears as their eyes met. The sun slowly sank behind the trees as Laurin and Chris read the vows they wrote together. It couldn't have ended better. Walking down the aisle with his now wife, Chris picked up the flower petals from the aisle and tossed them high up into the air. They were both ecstatic and in love as ever.
Laurin and Chris, I cannot express my excitement for you two. From the time you first called me Laurin, and told me all about your wedding plans and how your mom told you to get on the phone immediately to book me; from your engagement shoot planning to actually driving around town with you and Chris and learning about your adventures together, I couldn't be more happier to be part of your lives. I remember backing up uphill from your home and Chris telling me that the place will look completely different when I get her in June. The hill was still there, but your yard was completely transformed and beautified. I was blown away by all the details you added to your home and the flowers in your garden will make every neighbor jealous. Thank you for inviting me into your lives. I absolutely loved being part of your wedding day. Much love and appreciation, Yuliya.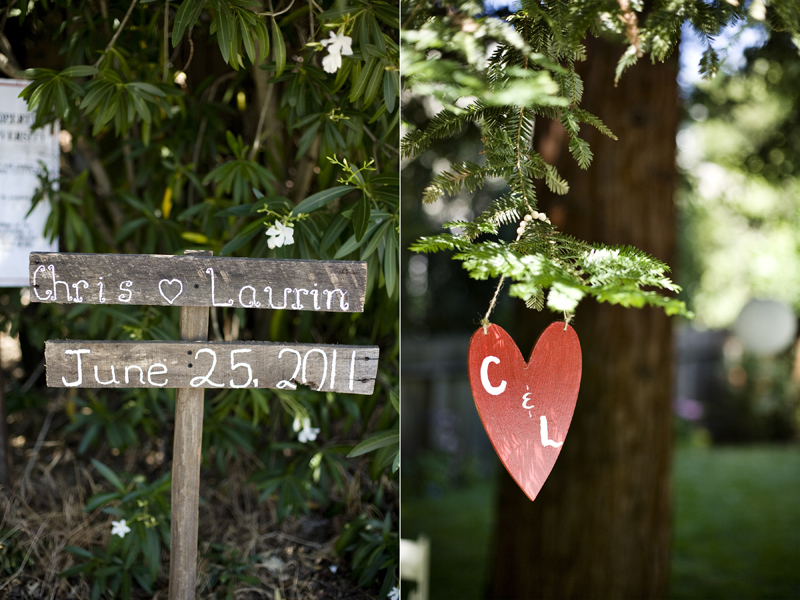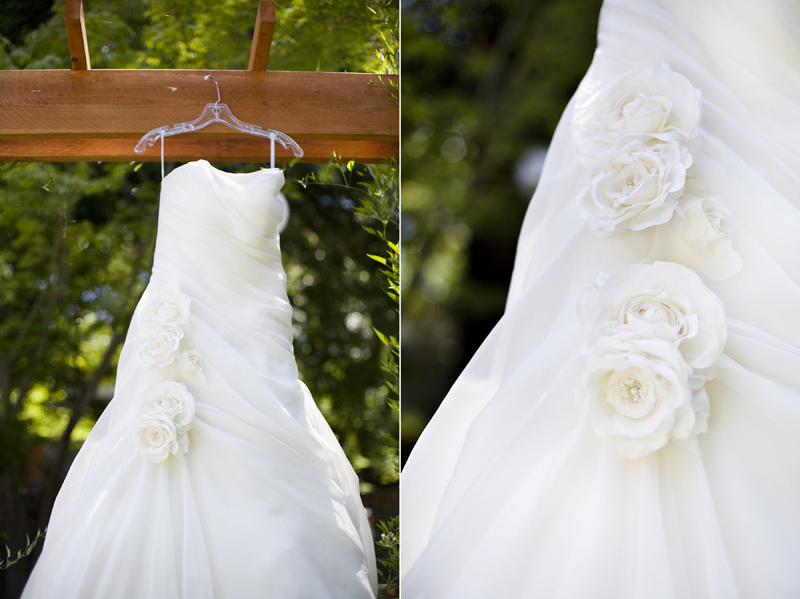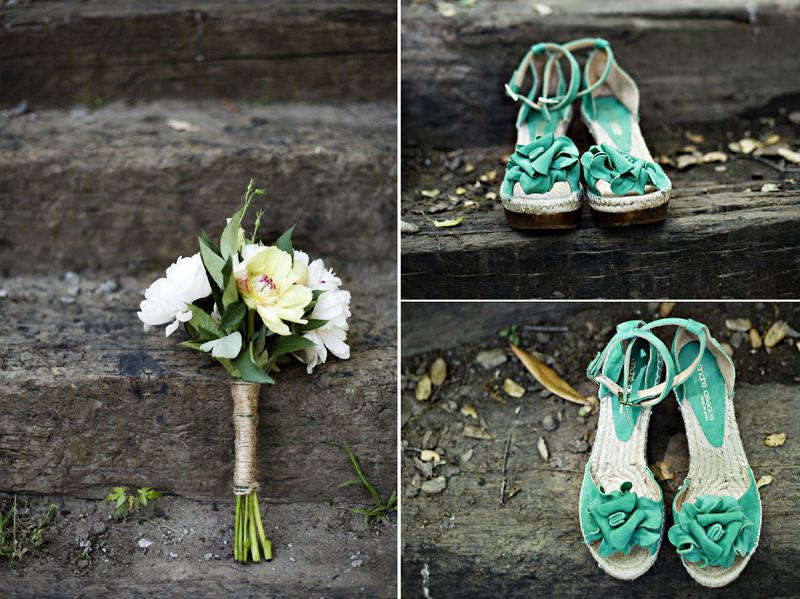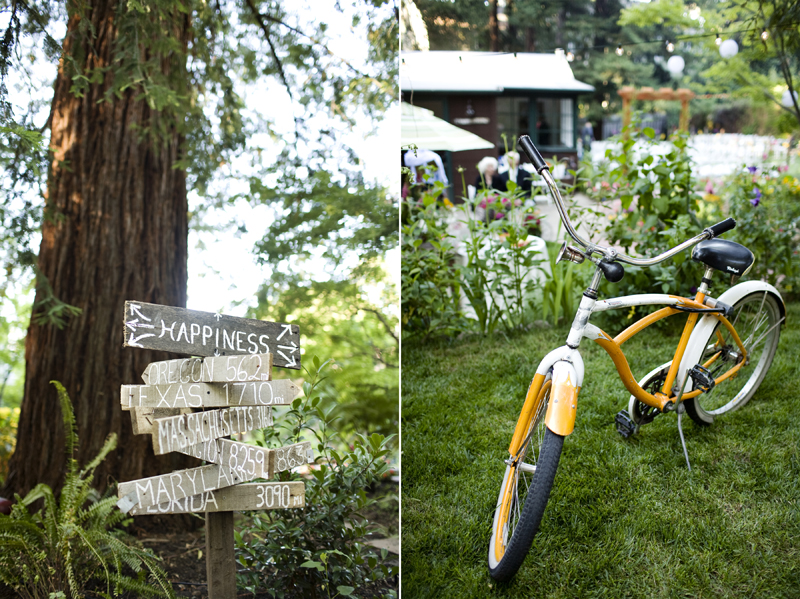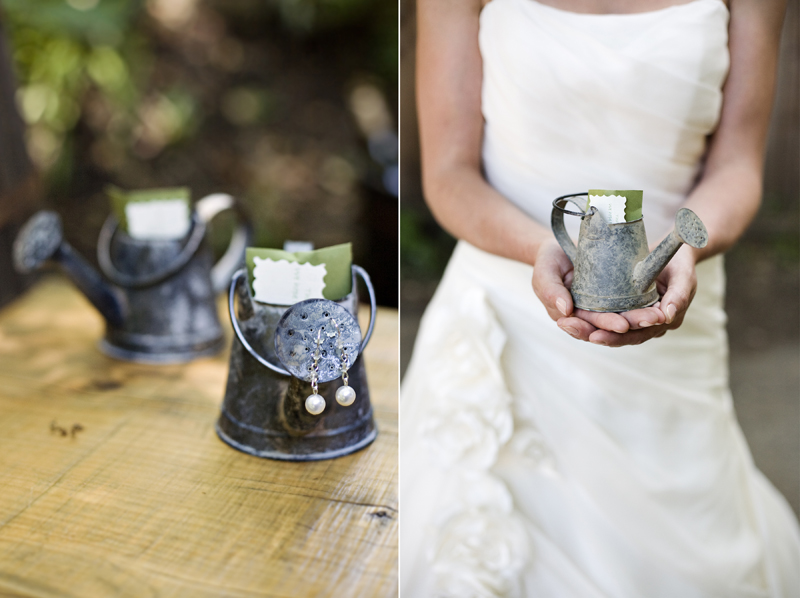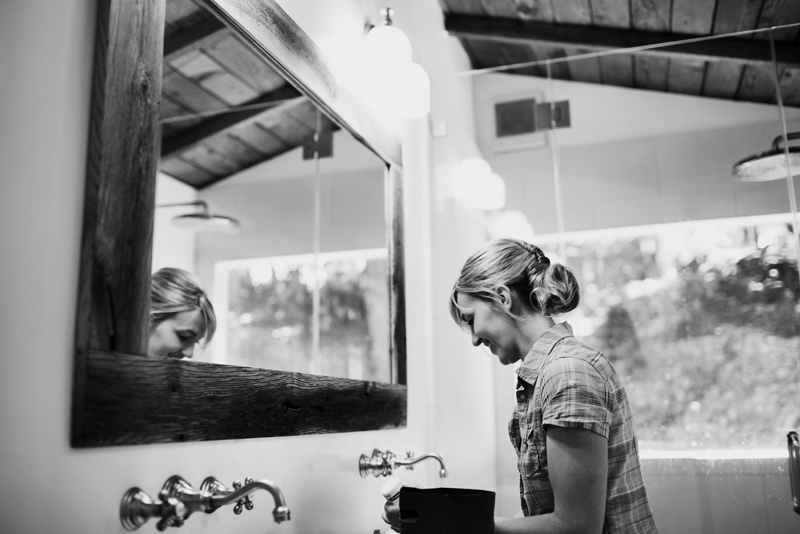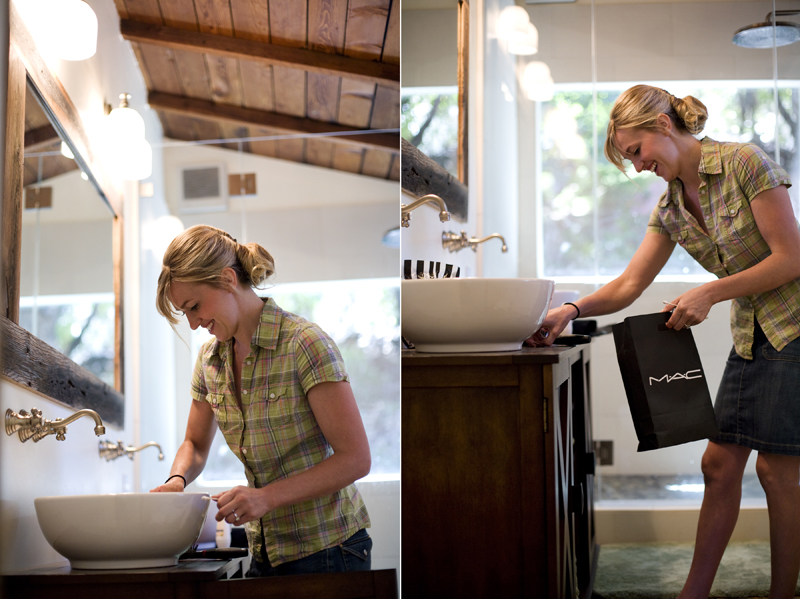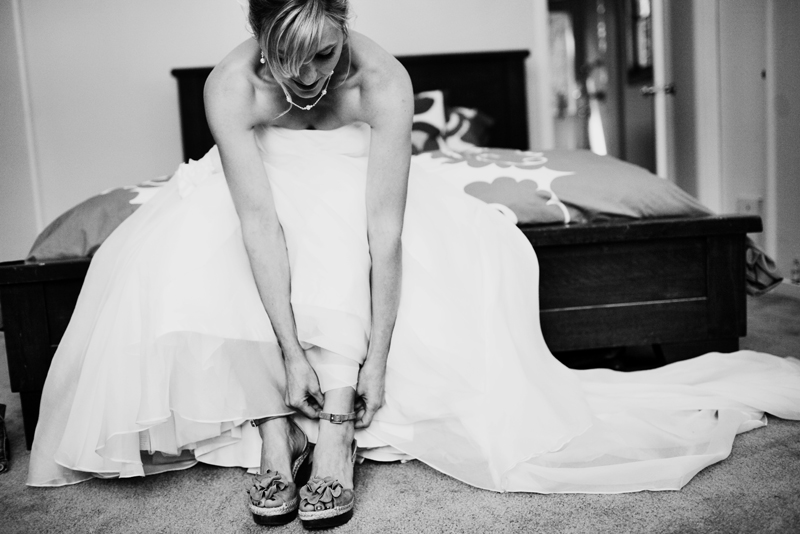 First look, precious!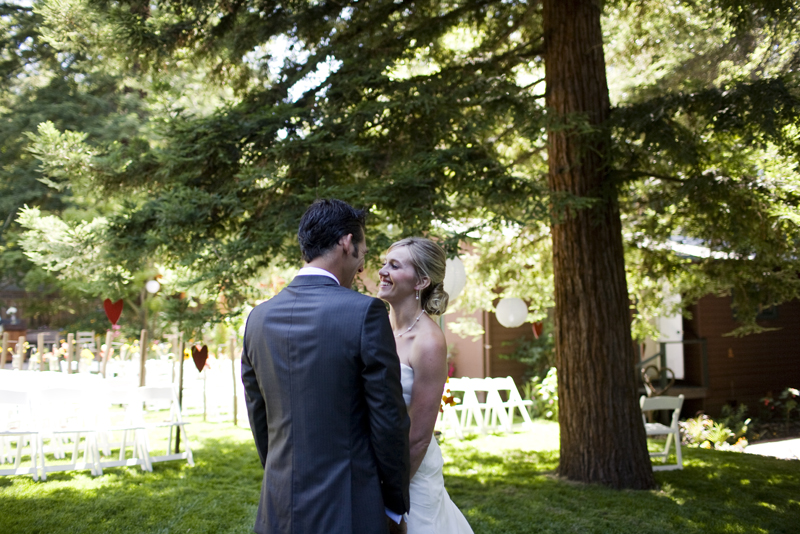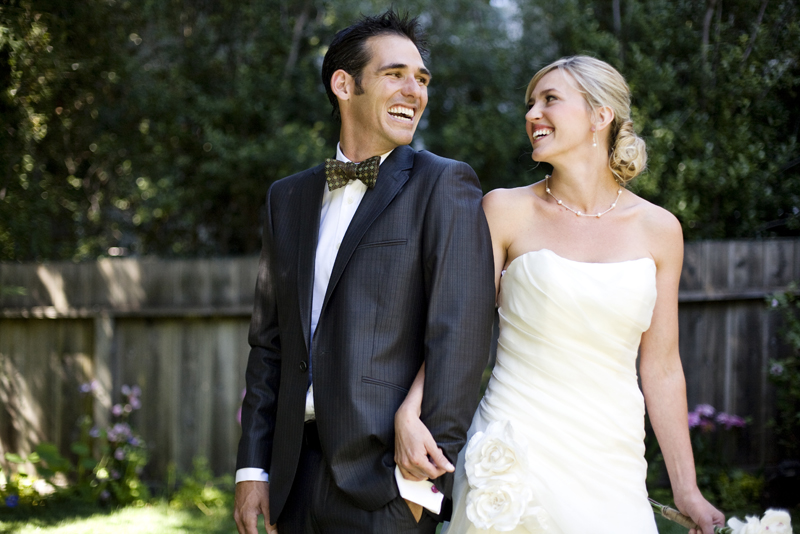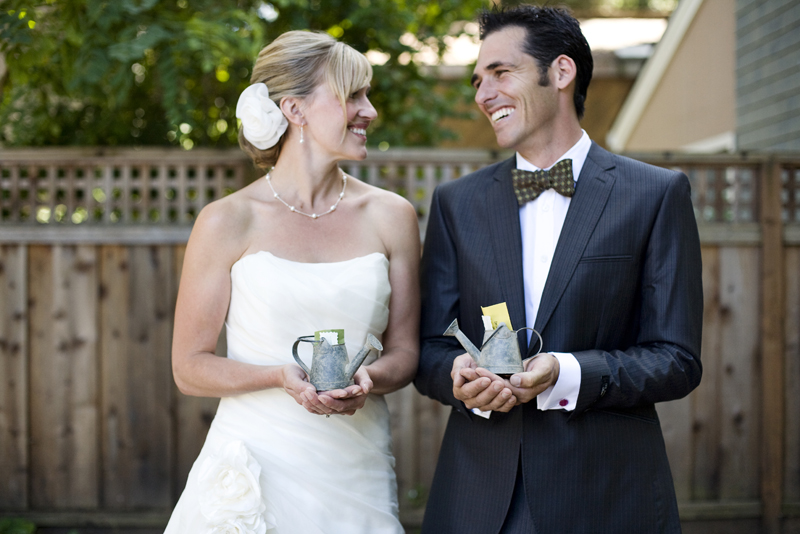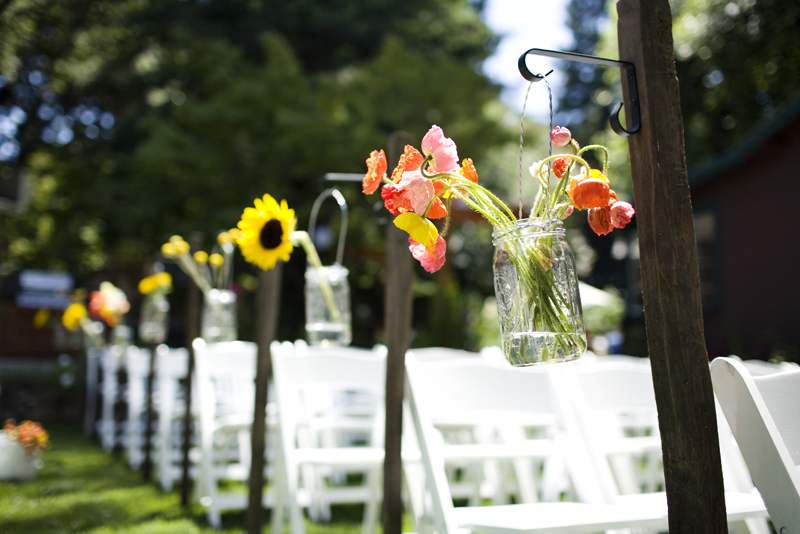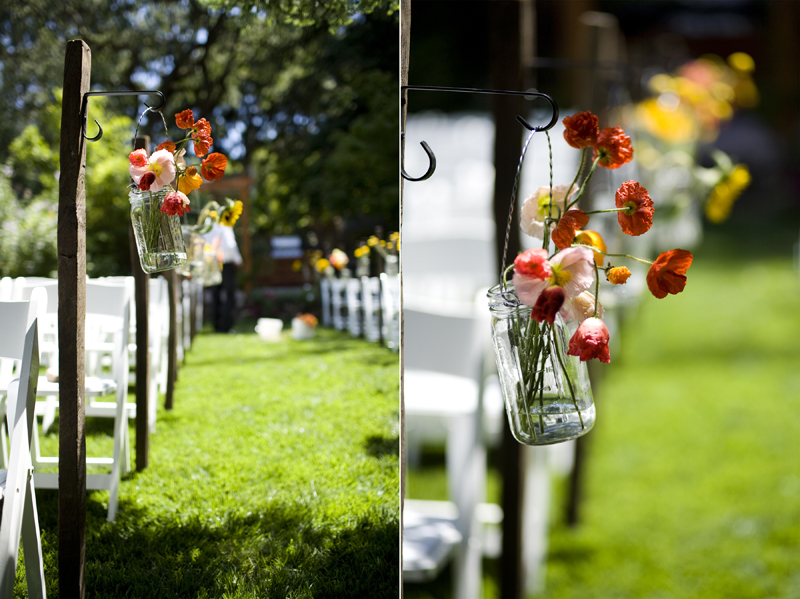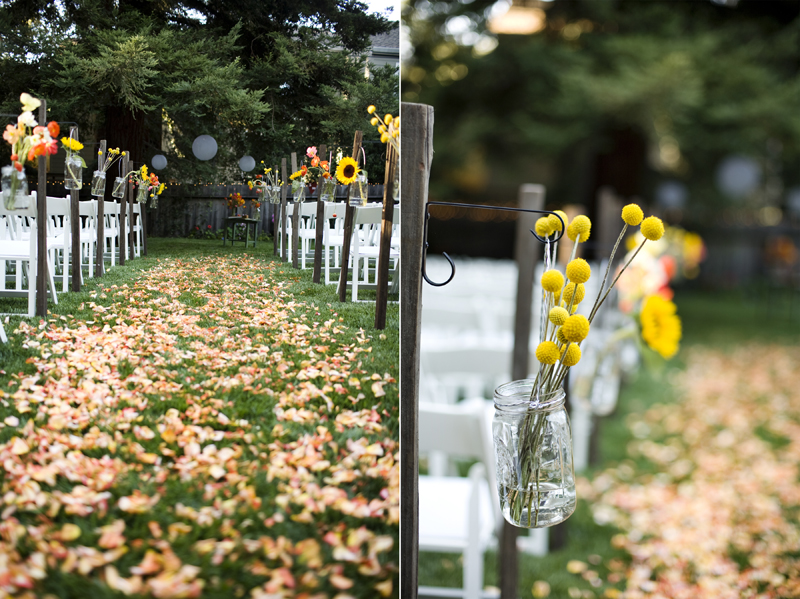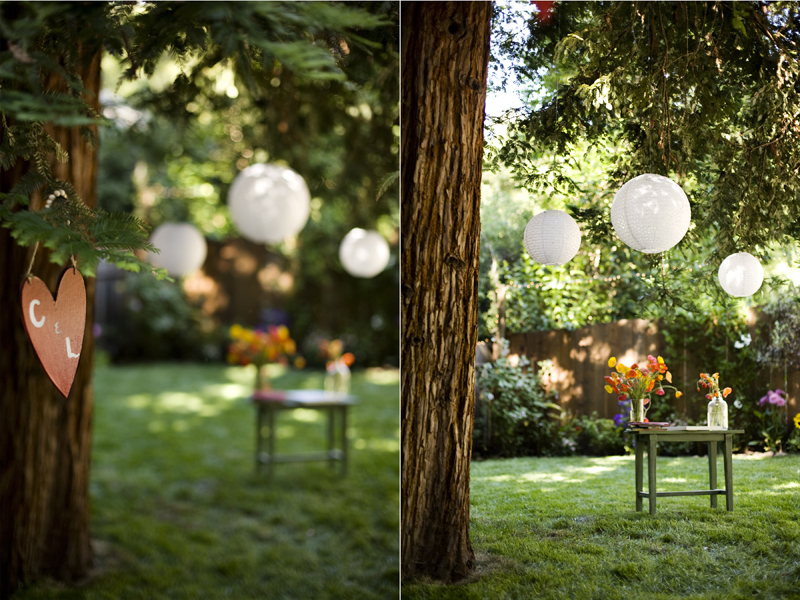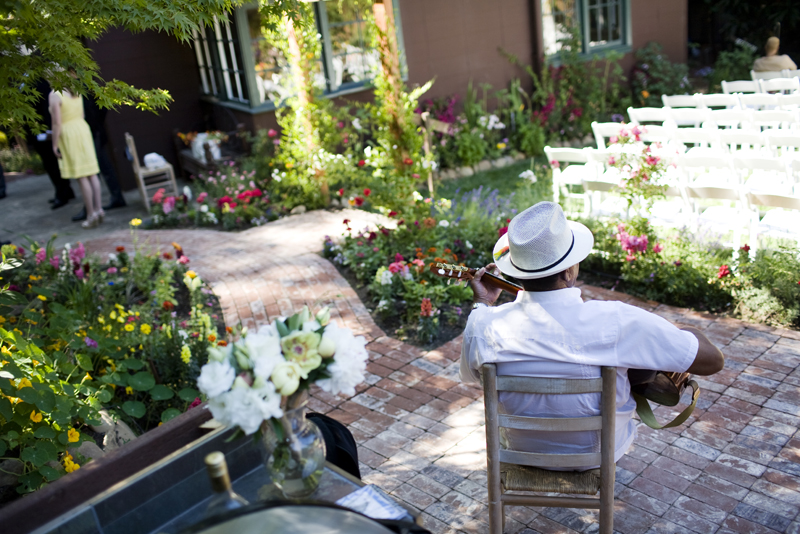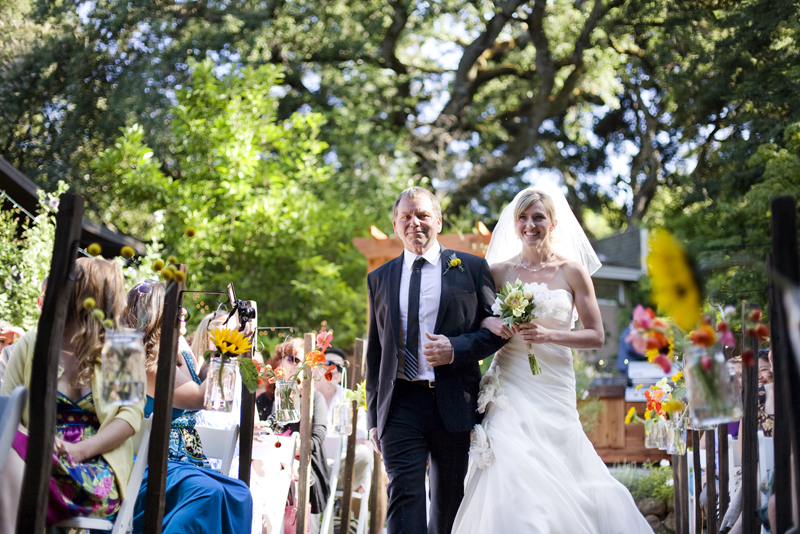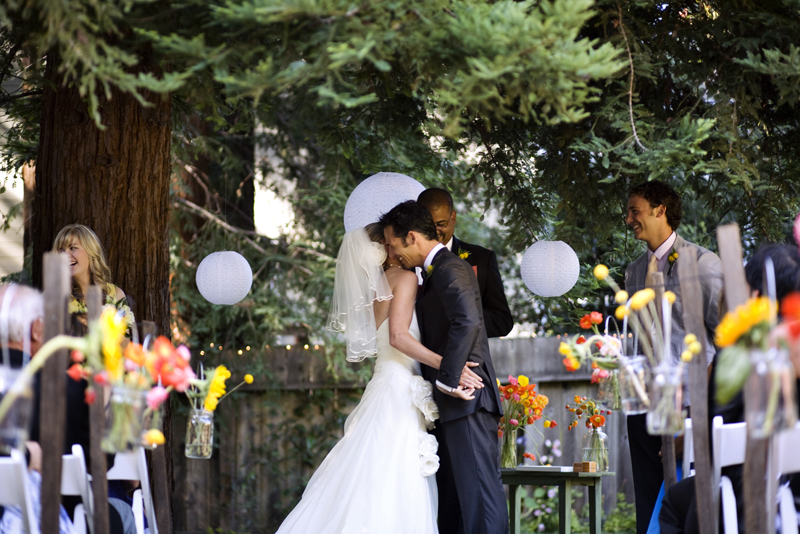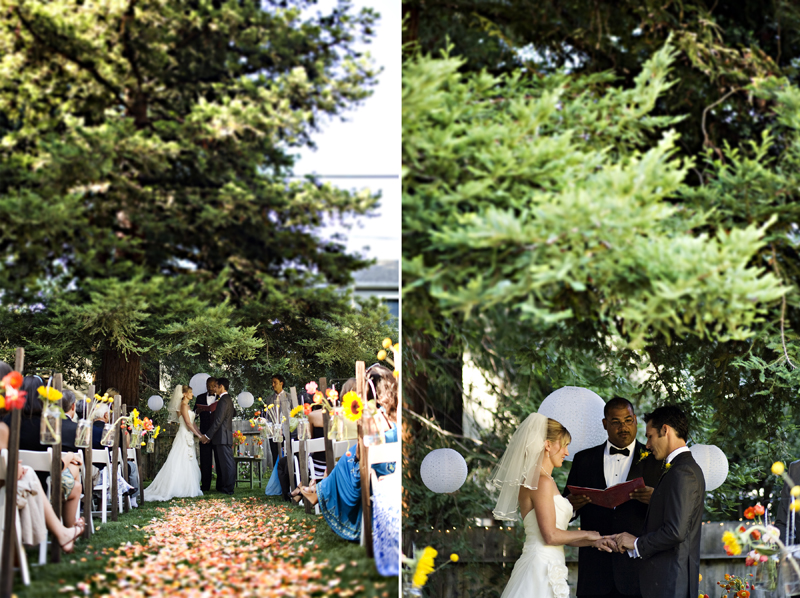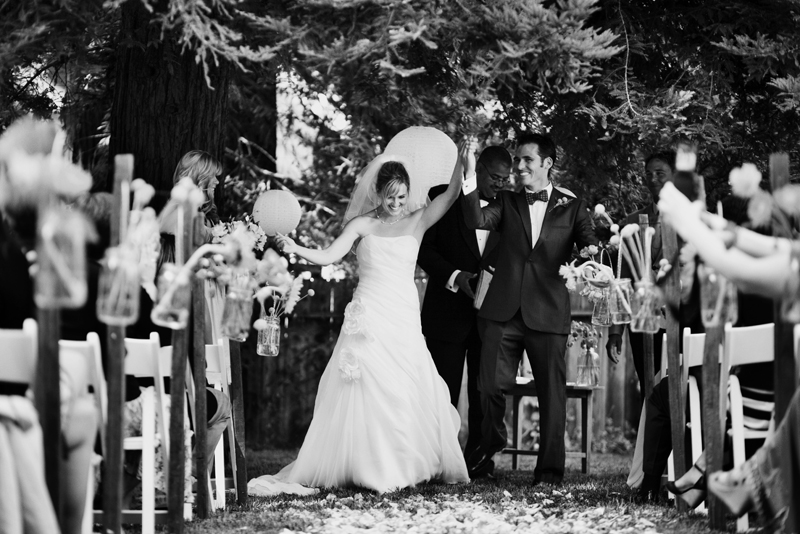 This was almost a fully DIY wedding and I loved the bouquets and boutonnieres Laurin made the morning of!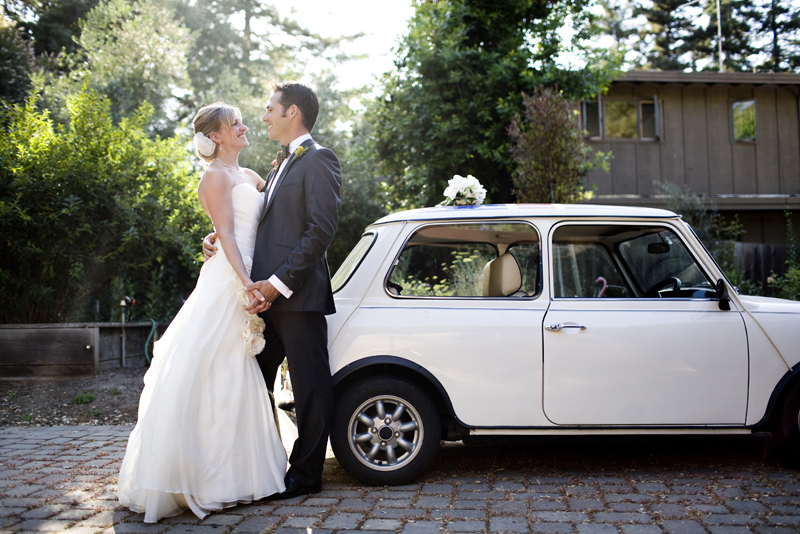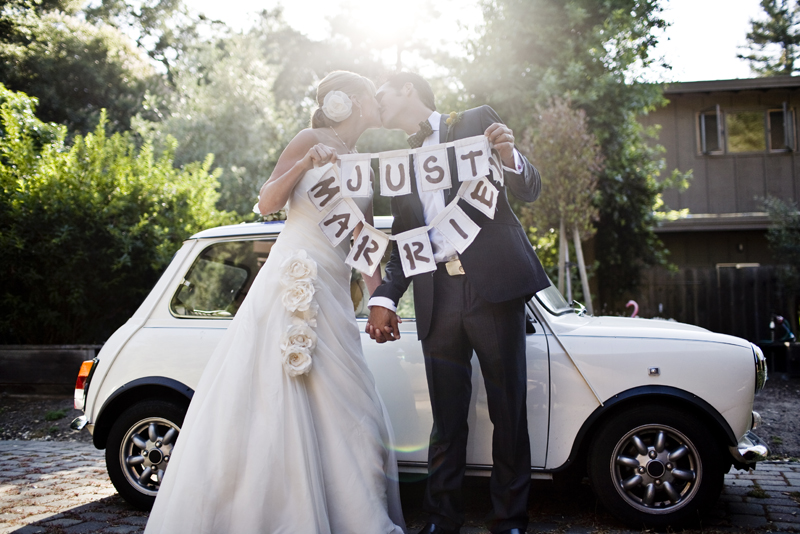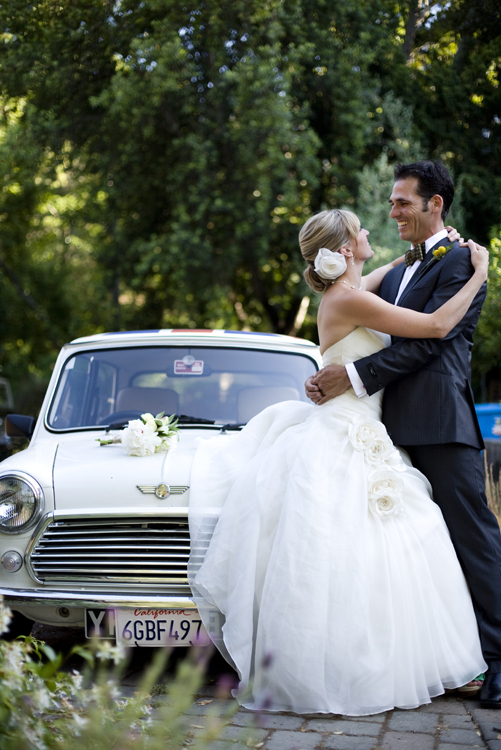 A fav . . .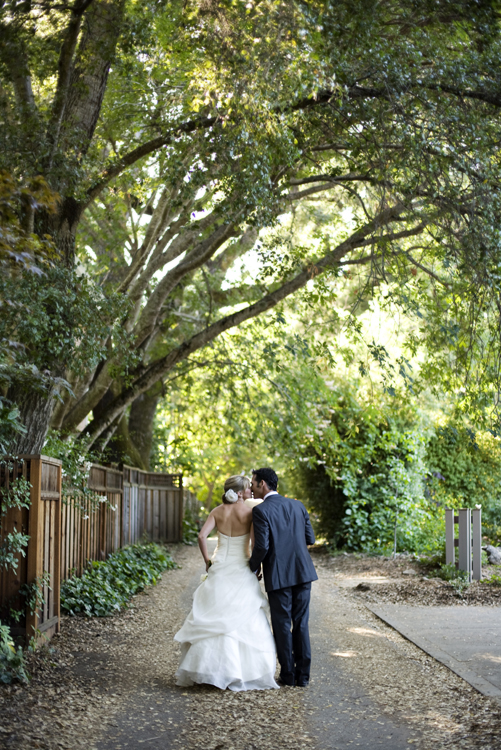 And for those who don't know, Laurin and Chris ride their bikes everywhere, each morning to the school where they both teach, and just about every other place in the vicinity. I totally love them for that!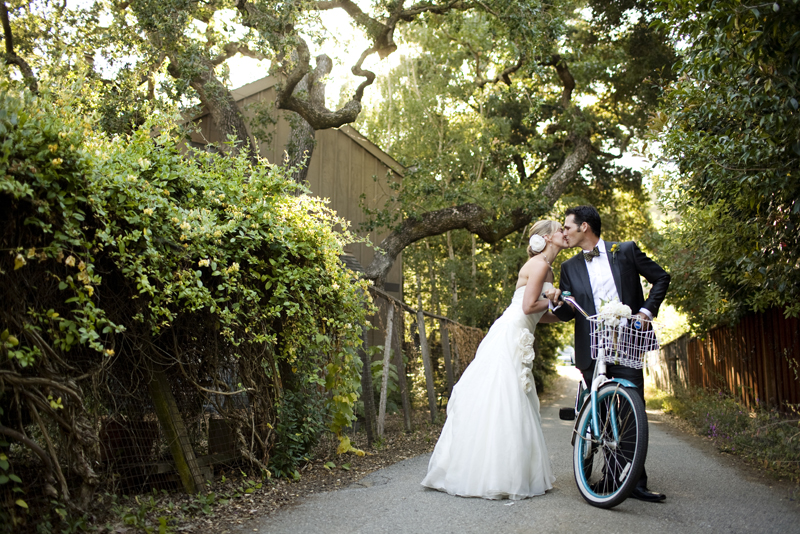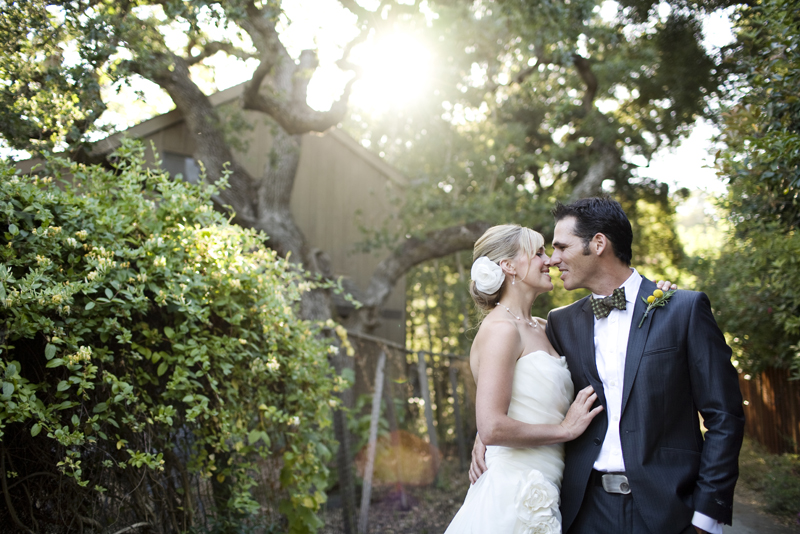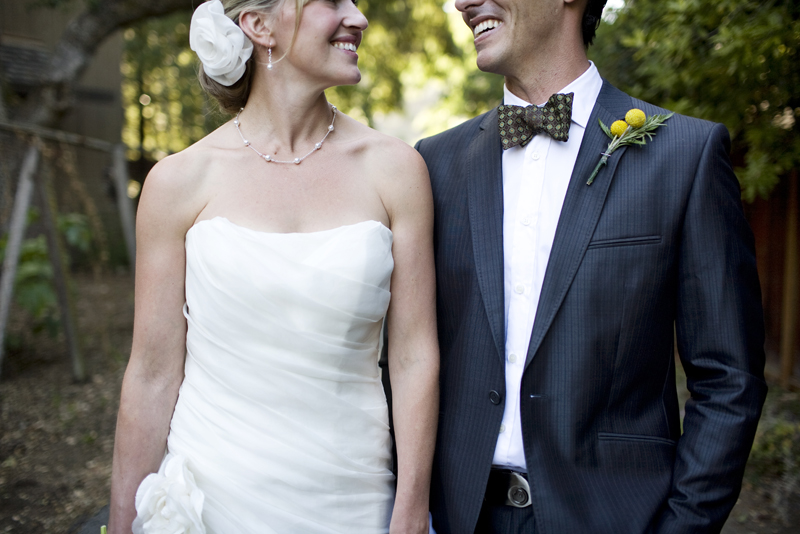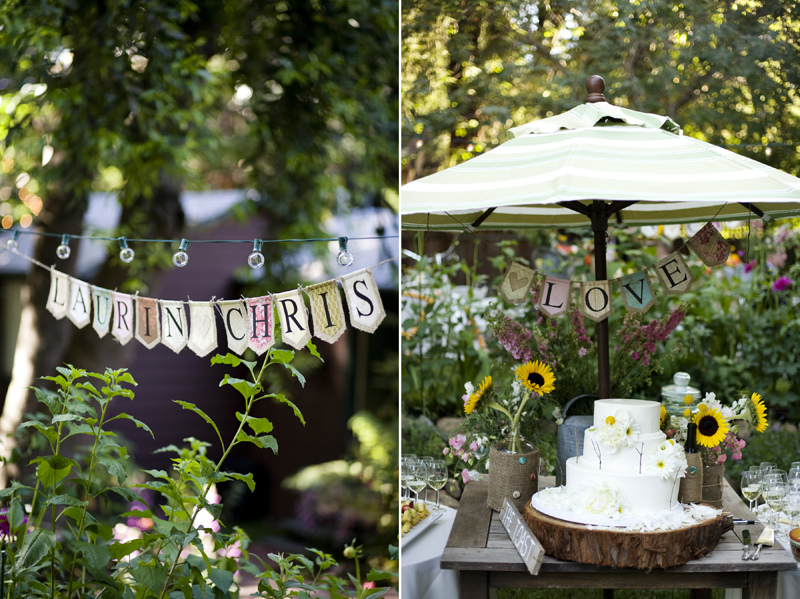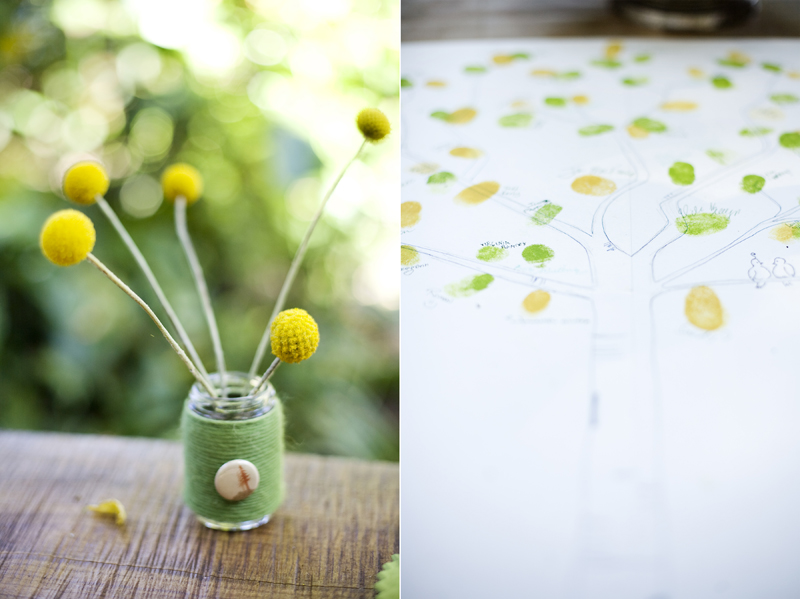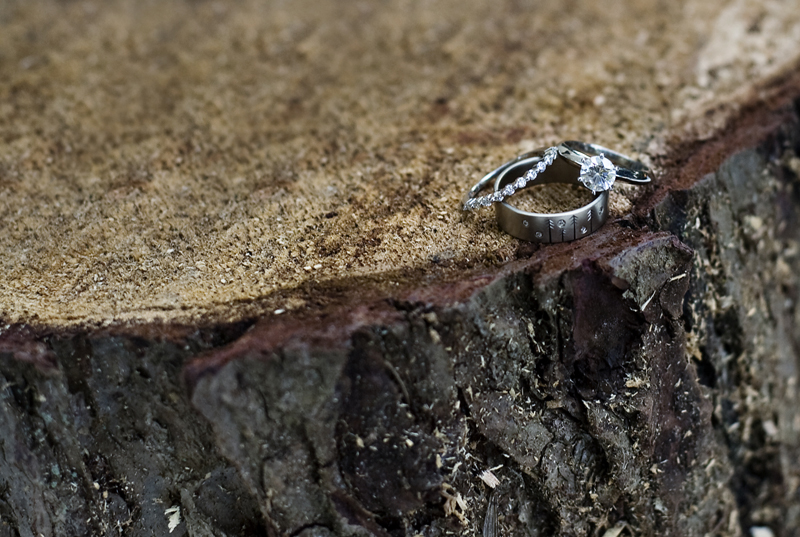 The couple bought all the food themselves and had their friend Suzy cater. I loved watching Suzy and her team of students help at the wedding, so sweet!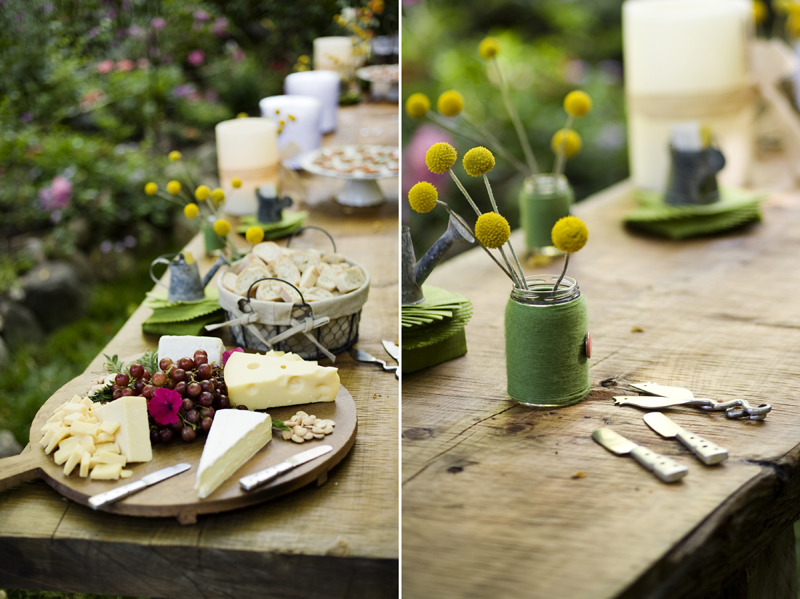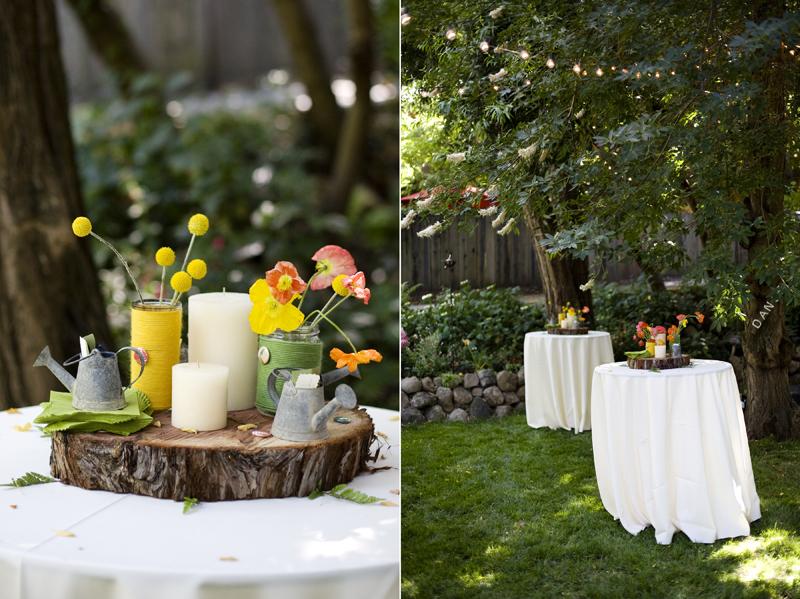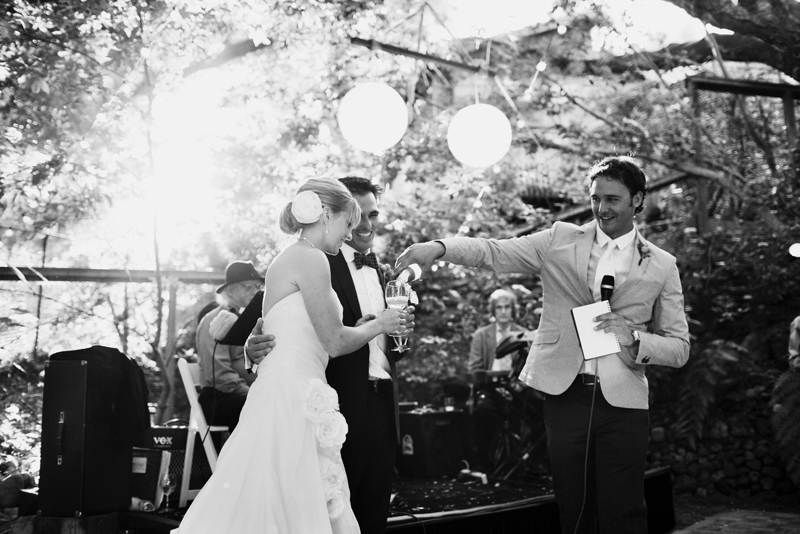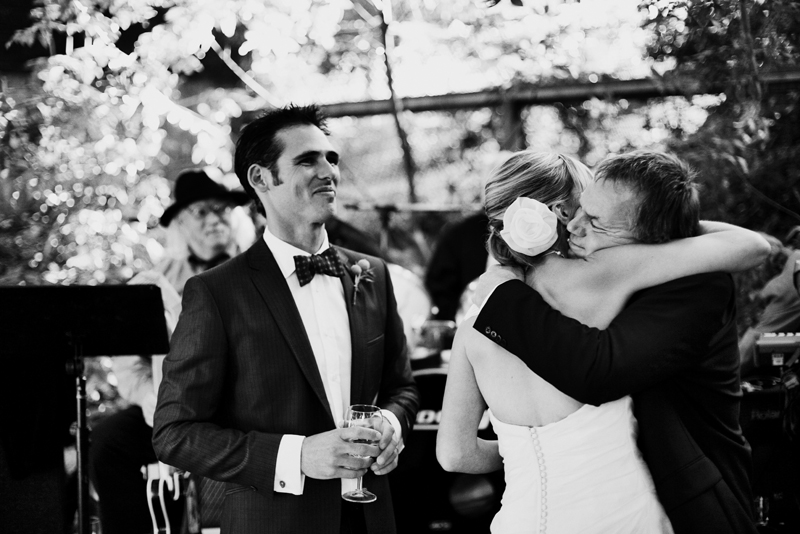 To see more photos of Laurin and Chris' backyard wedding click HERE for slideshow!
Happy Wednesday!
PREV. ITEM
NEXT ITEM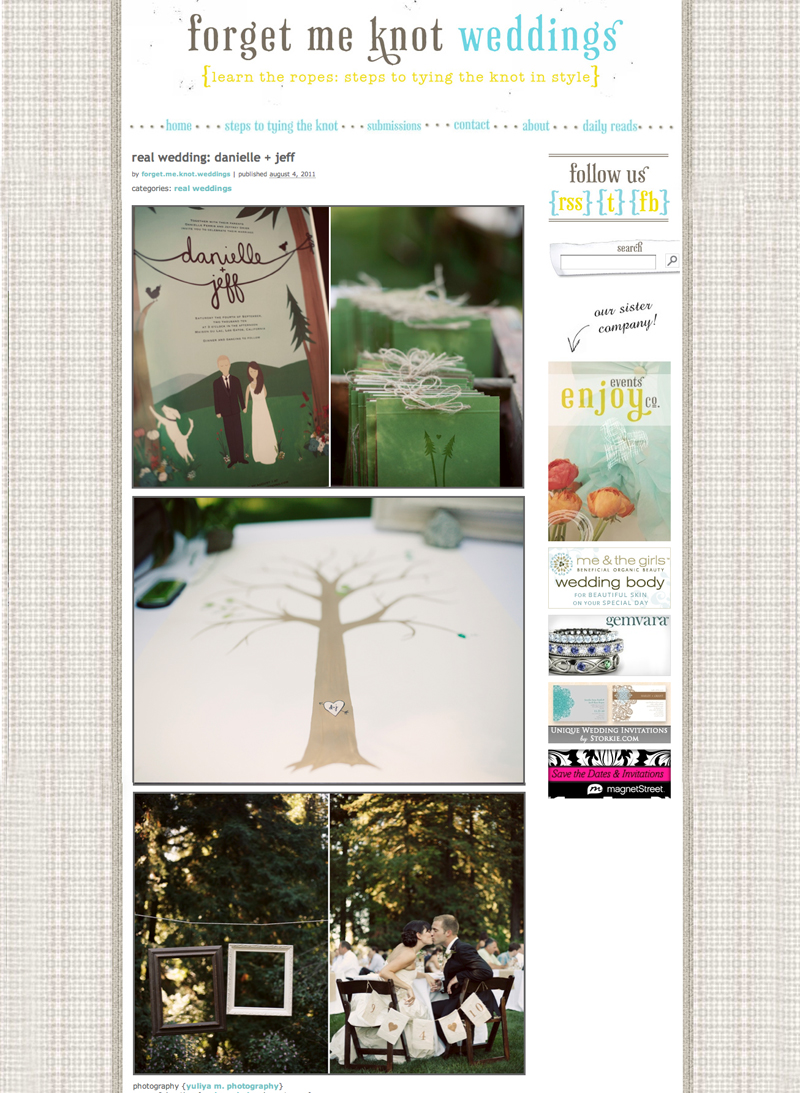 READ COMMENTS -
9 COMMENTS