It was a day of traditions kept to everyone's utmost happiness.  If you could sum up a day in a sentence it would be nothing short of a fairy tale with a happily ever after ending.  With gentle breeze coming from the balcony window facing the Pacific, Lindsey got ready to the voices of her sisters and friends. The only thing that dimmed the mood in the room was the music not playing quite loud enough to her taste.  Not a cloud was seen over the bay of Monterey Peninsula washed by the aqua waves of the ocean.  It was a perfect day in every single way.  Waiting on the patio below the balcony, Lindsey's father took in the view of the ocean before his daughter would come to meet him.  She was his special girl, his first, and it was ideal that she planned a first look with her dad to make the day even sweeter.  It wasn't long until he turned around and saw her in the white dress coming to meet him.  And right there on the sun-bathed patio it seemed like the glass of happiness was overflowing.  And the day had just began.  
An hour later, leaning once again on that strong arm, Lindsey walked down the aisle, looking over and smiling at her father.  The all traditional groom, spiced up his entrance to the ceremony with a green blazer, and after changing into a black one took the hand of the girl that keeps him sane, passionate, and unimaginably happy.  With their voices echoing against the historic walls of Carmel Mission basilica, Patrick and Lindsey said their vows and were pronounced husband and wife.  As they walked down the aisle hand in hand, the church bells erupted into a beautiful song, just like they do in fairy tales. 
Lindsey and Patrick, I am so happy to have been there for your amazing day.  You two are a perfect fit and I couldn't be more happier for your marriage.  I loved watching the happiness of your families and your sweet attention to every niece and nephew.  Your are blessed with amazing people in your lives. Thank you for including me into your wonderful day, it was priceless to see all the details of the wedding come together so beautifully.  I can't wait to hang out with you again and to hear of all new adventures you experience together.  Cheers, Yuliya.  
Lindsey opted to do a first look with her dad and it was priceless!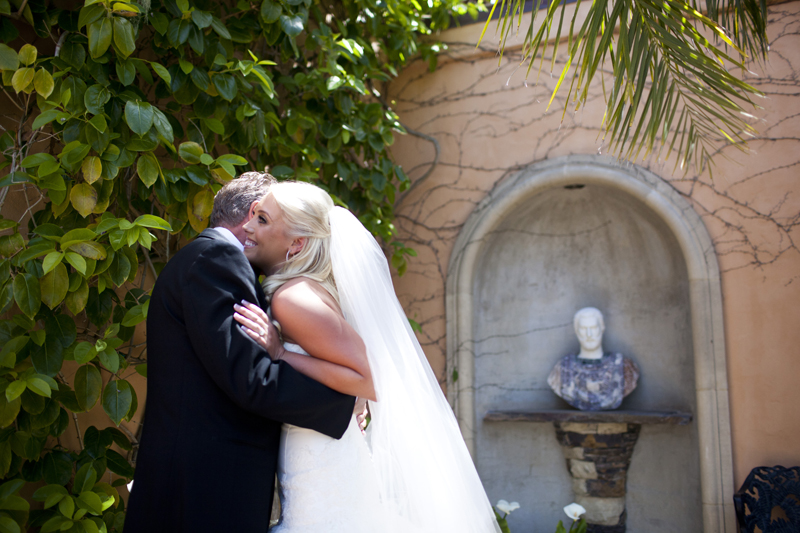 Thank you Dinah for the shot below, it's perfect!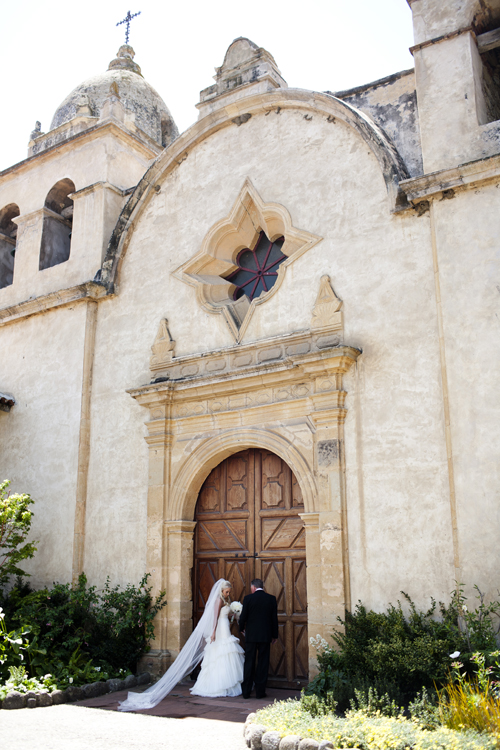 Carmel Mission is absolutely gorgeous for ceremonies!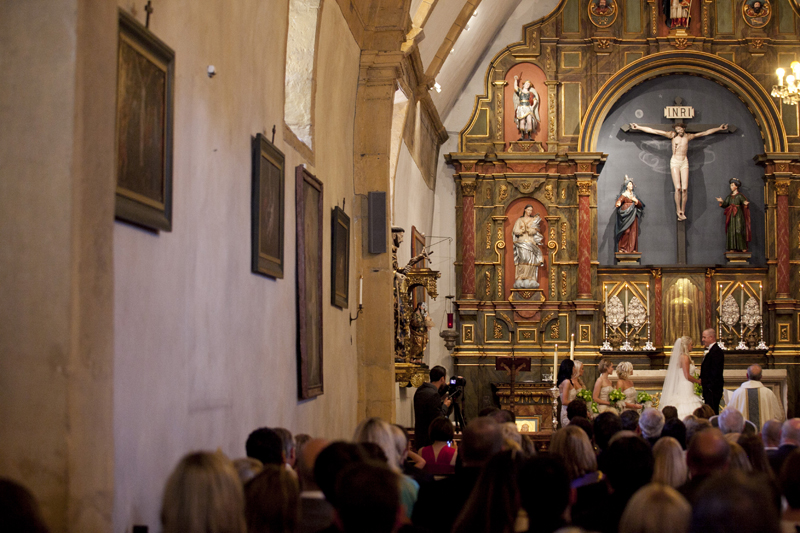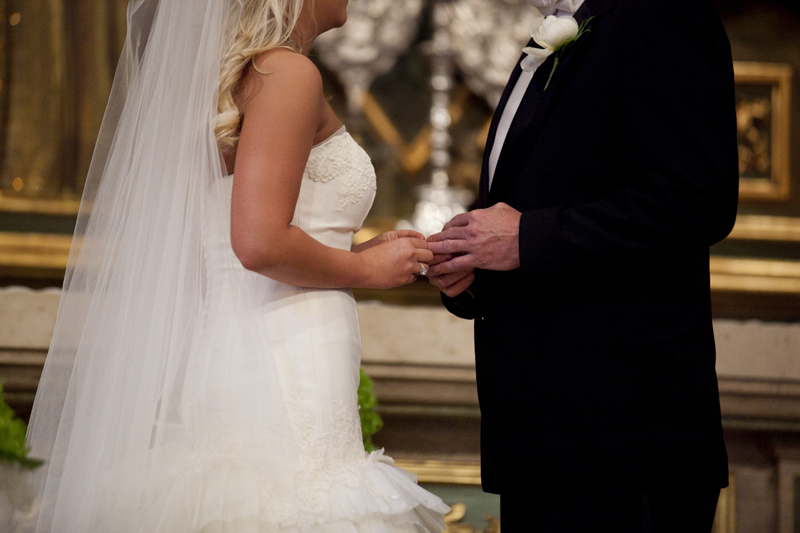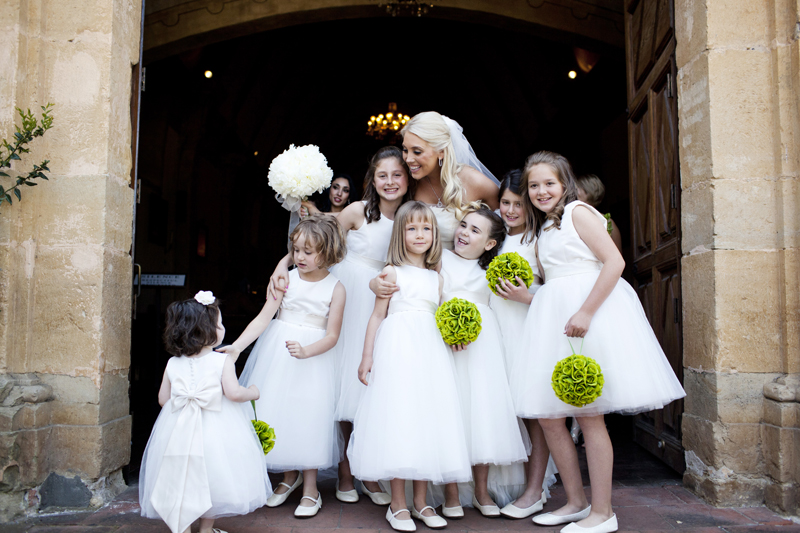 This girl is gorgeous in and out. Lindsey, you're such a beautiful bride! Thank you Rachel for the lovely hair and makeup job!


Dinah's shot on the right.

I finally got to meet the last Moore sister. Kirsten to the left of the bride and Whitney to the right!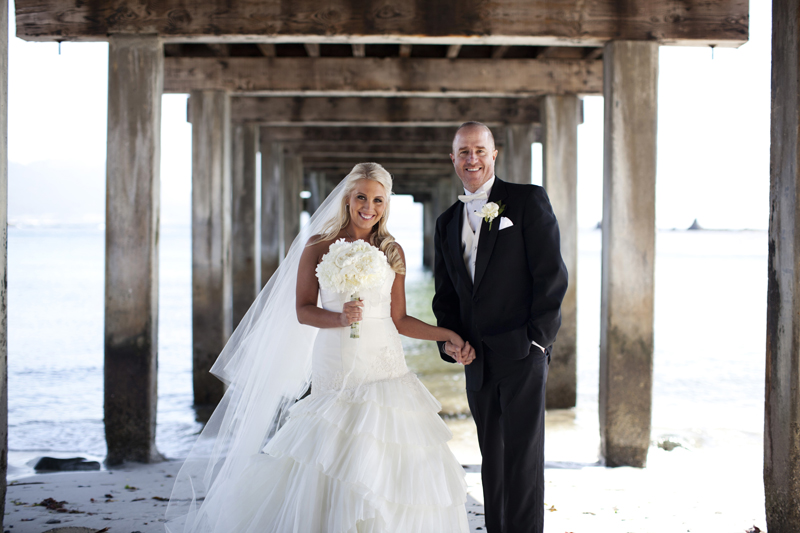 Reception was held at the Monterey Peninsula Country Club.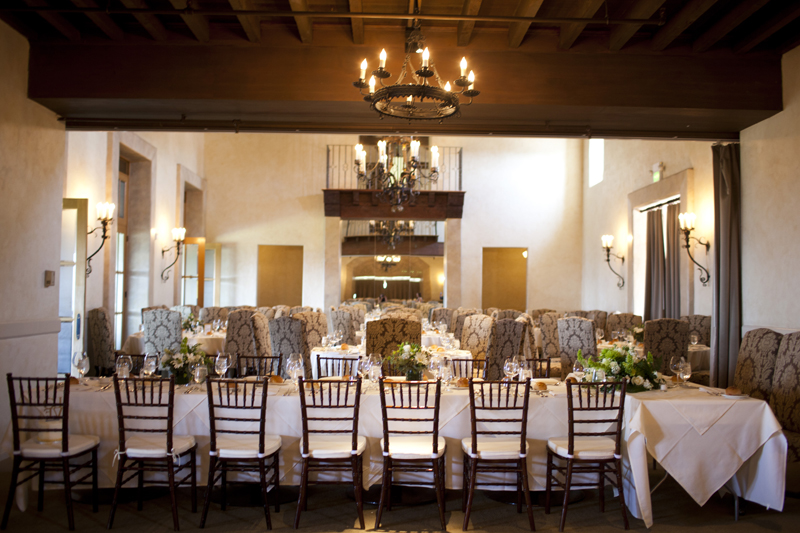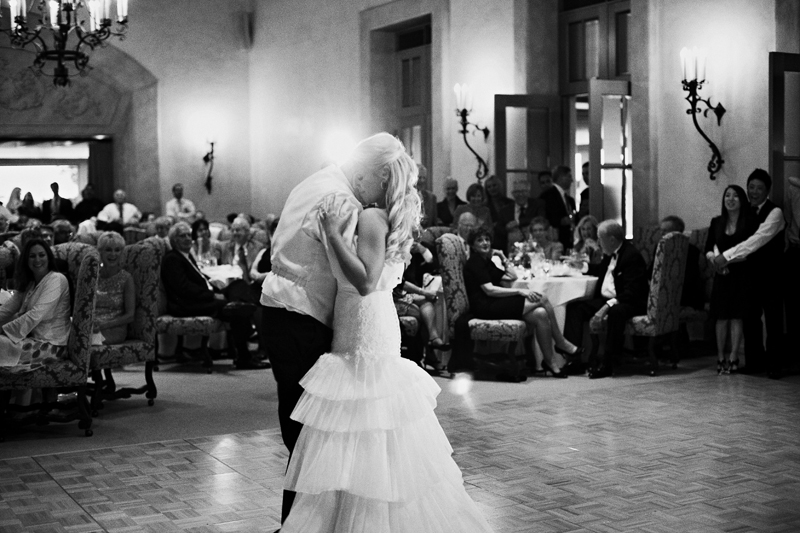 Father/daughter dance captured by Dinah.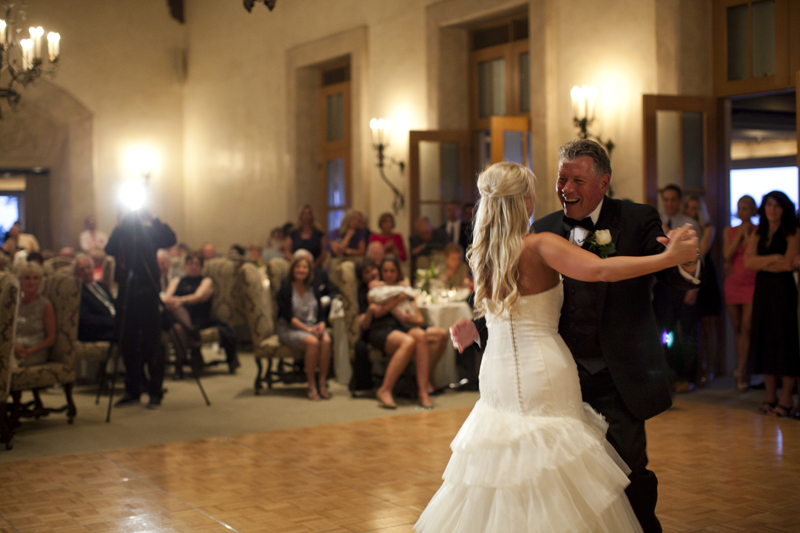 And of course a horseshoe in honor of Irish tradition.

To see more photos of Lindsey and Patrick's Monterey Peninsula Country Club wedding click HERE for slideshow.
PREV. ITEM
NEXT ITEM
READ COMMENTS -
3 COMMENTS