My face is still covered in red glitter, but other than that every job for my friend's Trucksite business is always exciting. This morning I made a visit for the company's Christmas photo and part of my job was fixing a giant red bow we put on a street sweeper truck. The weather couldn't be better and I loved the few minutes I got to hang out with my friends who work there. Here are two behind the scenes photos we did after. The first one is of the owner's daughter, who'll probably run the business soon too.
If Katya was to have her own Christmas card, this would be it . . .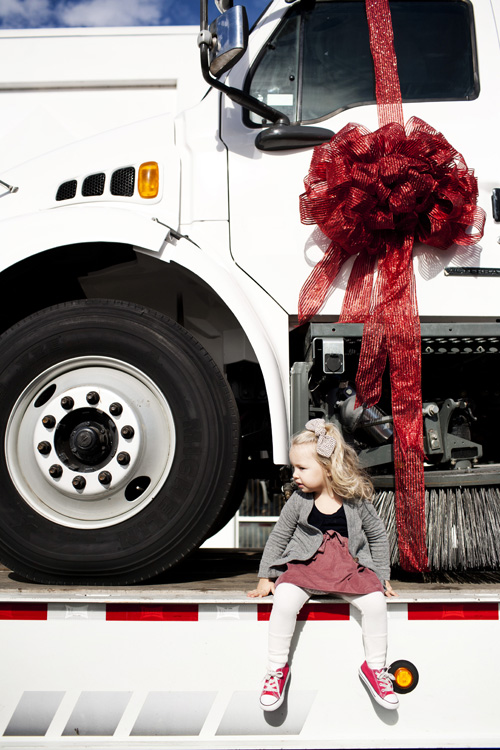 And here is one with me in it along with two lovely and beautiful sisters. I love these girls, not only are they my daily blog readers, but they're also dear friends!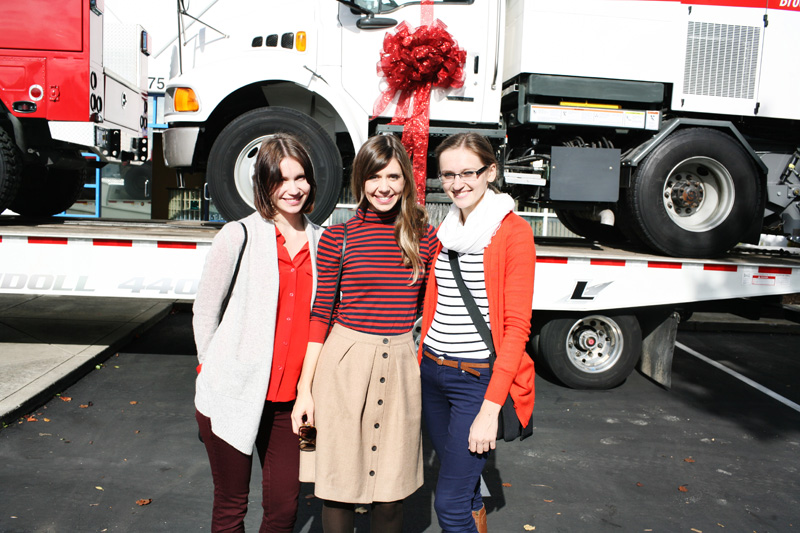 Happy Monday World!
PREV. ITEM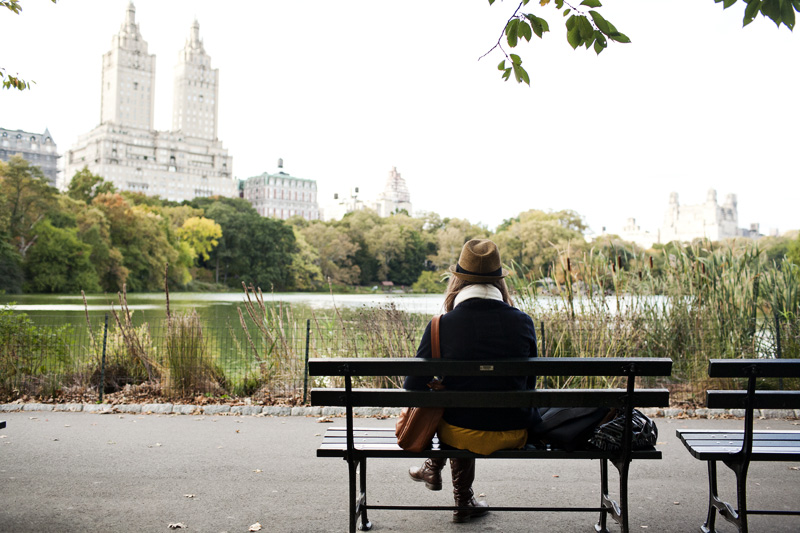 NEXT ITEM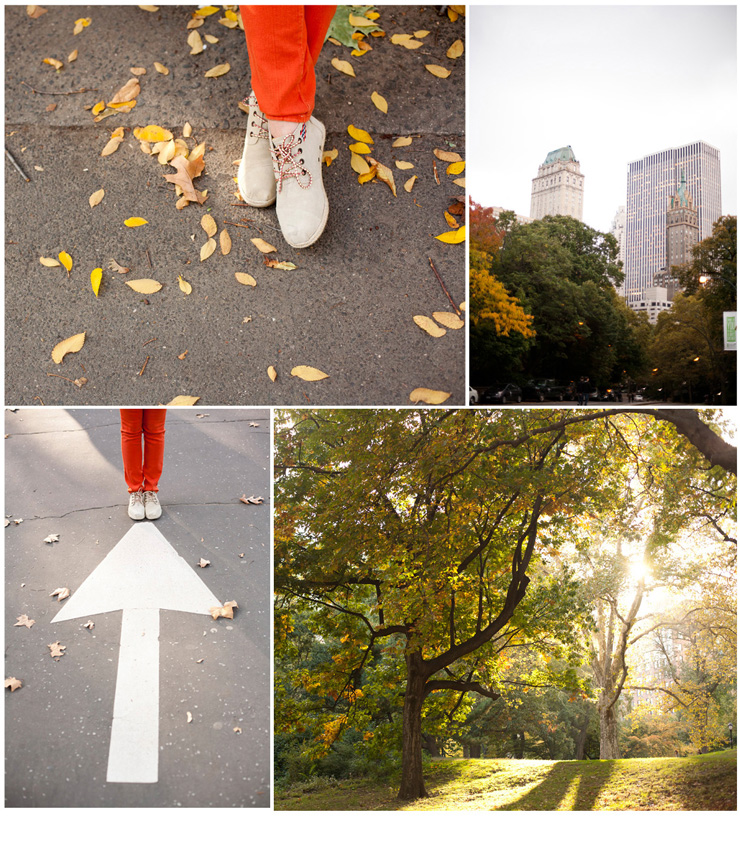 READ COMMENTS -
3 COMMENTS