Welcome to my Sacramento Wedding Photography Studio, it's been a labor of love to make the office space presentable and I'm happy that it's finally finished. True, I have an entire empty corner and a wall, my filing cabinet only looks neat on the outside, and it would be nice to have an additional comfy chair for my assistant to sit on, but done is better than perfect.
Office space styling reminded me of just how picky I am. I think it's an asset when taking wedding photos, until the background perfectly enhances my couple, I'll keep looking for that perfect spot. Office furniture though, drove me to despair of ever finding the ideal table or office set up. After looking up every desk available on the market, including etsy custom made ones and a trip to Home Depot to count up the cost of wood to build one, I ended up designing the table myself from two different tables I bought. The wood table top came from Ikea and my dad spent an afternoon staining it for me, and the iron legs I got from another table on Amazon. I do love the size of the table, it was my main concern to find a wide enough table for my computer, a space to write and work on creative projects.
Thank you Dina for snapping this photo while visiting me last week.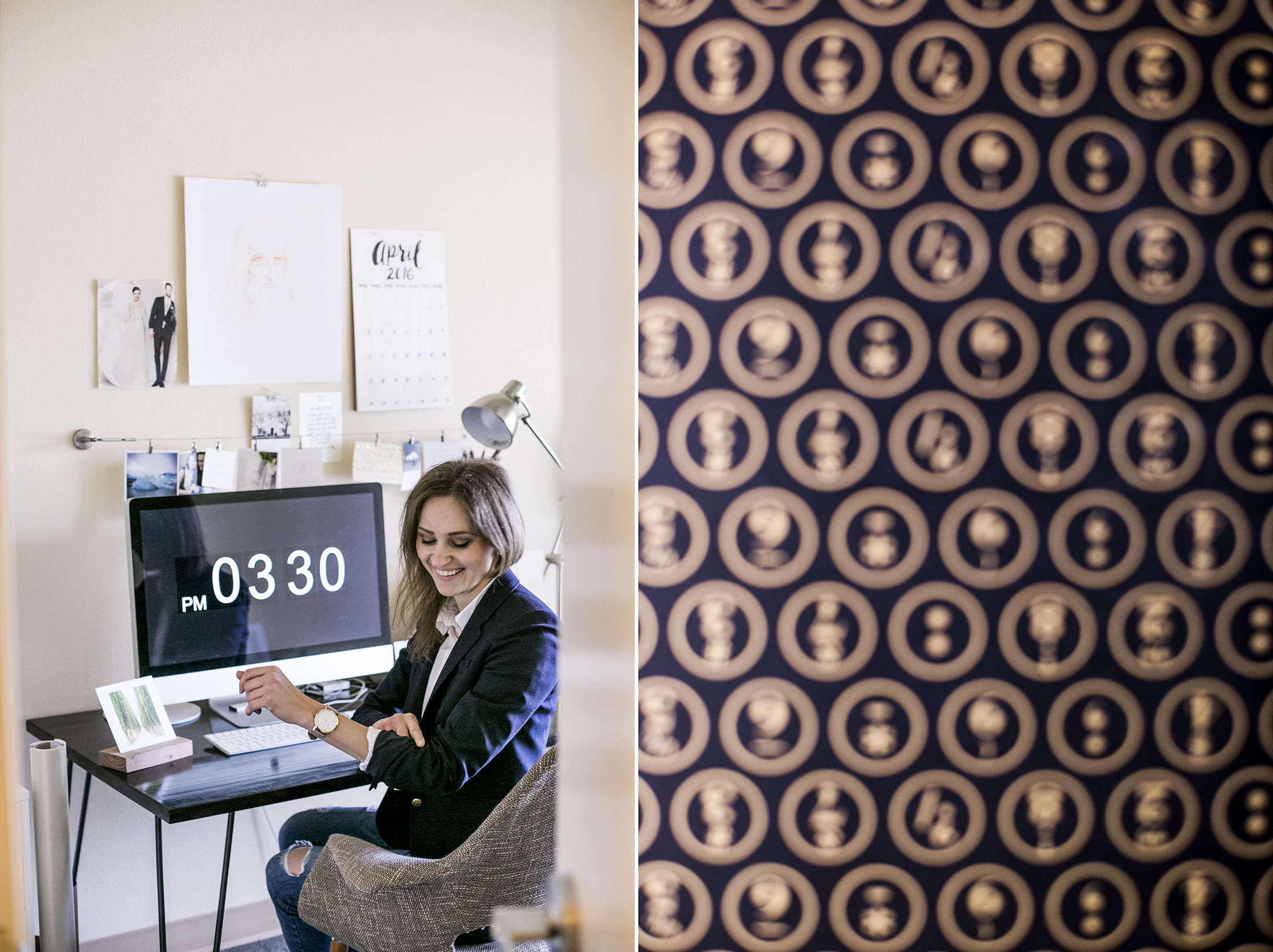 My standing desk is one of my favorite set ups in the room. I love signing cards on it, typing, sketching or doing anything else. The plastic drawer contains thank you cards and the vintage storage on the left stores all the small office items.


The lamp is probably the only thing I've bought at a garage sale in the last ten years. Scored it for $15 while on the way to a shoot in Alameda.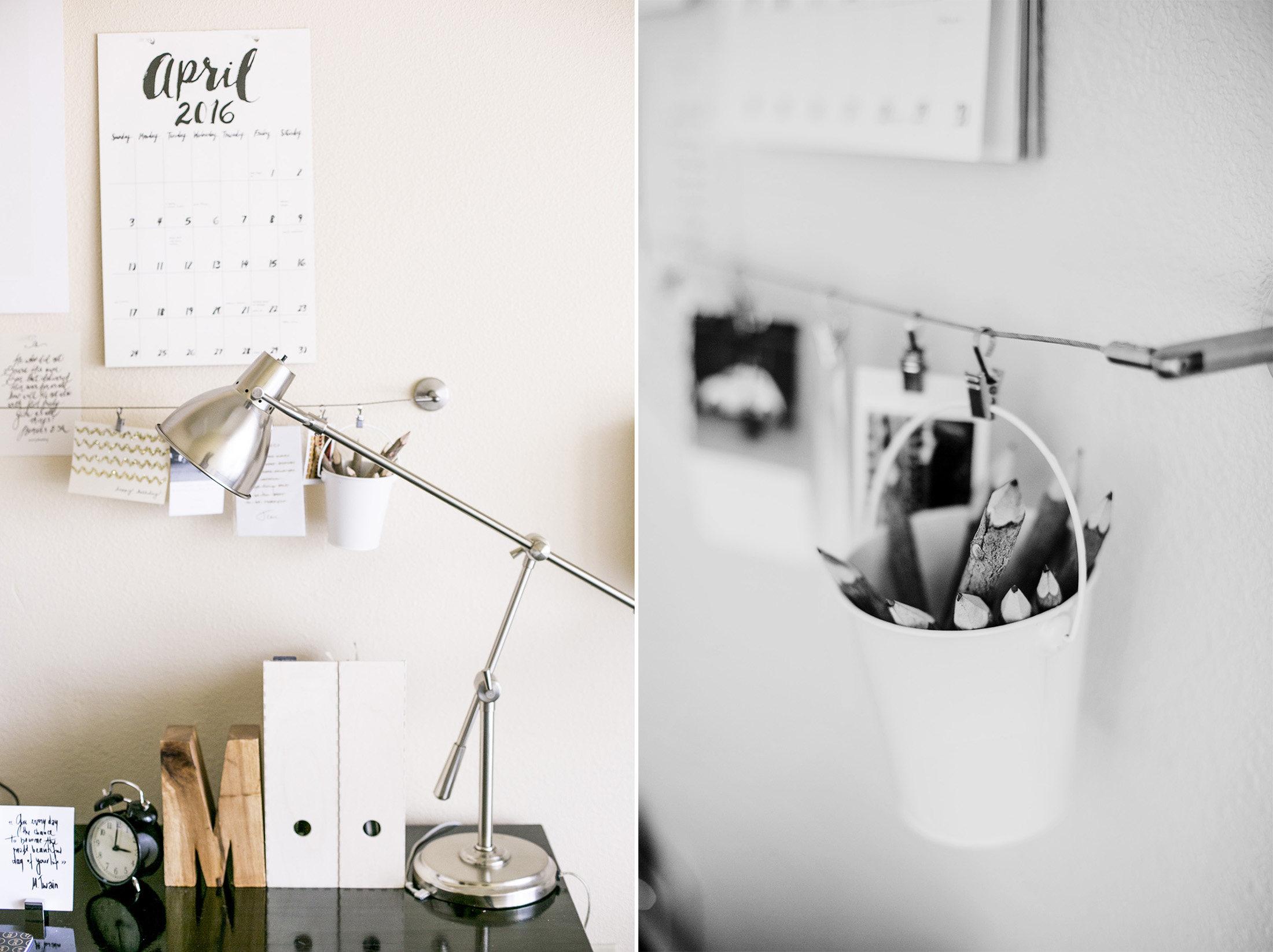 My inspiration wall is right above my desk and it had a sketch of Da Vinci gifted to me by my friend's dad, a large Paper Source calendar, and a few clippings from J.Crew catalogue.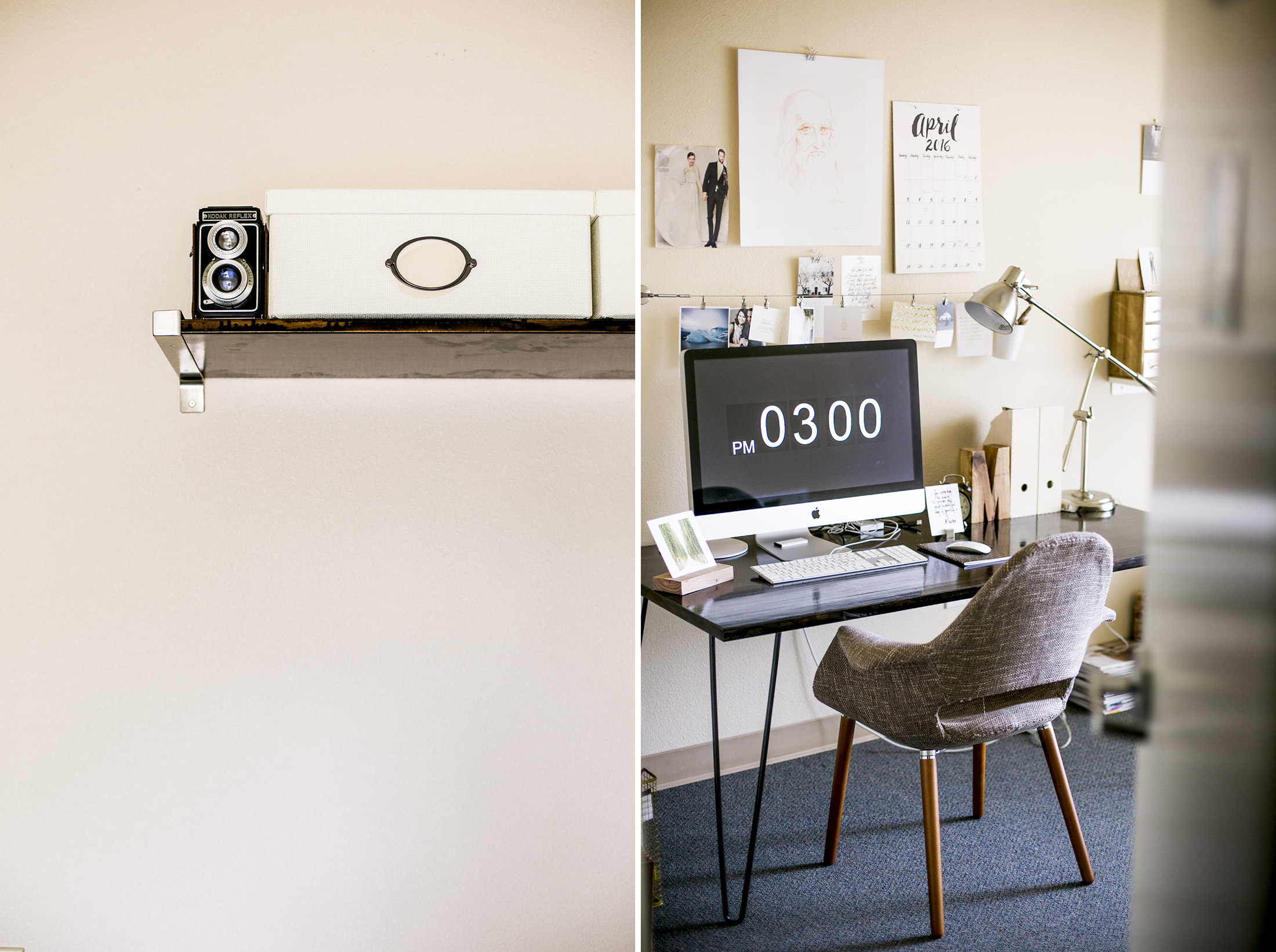 And I'll end the post with a quote I have on my inspiration wall from Mark Twain, "Give everyday the chance to become the most beautiful day of your life!" My wish for everyone. Stay rich, Yuliya
PREV. ITEM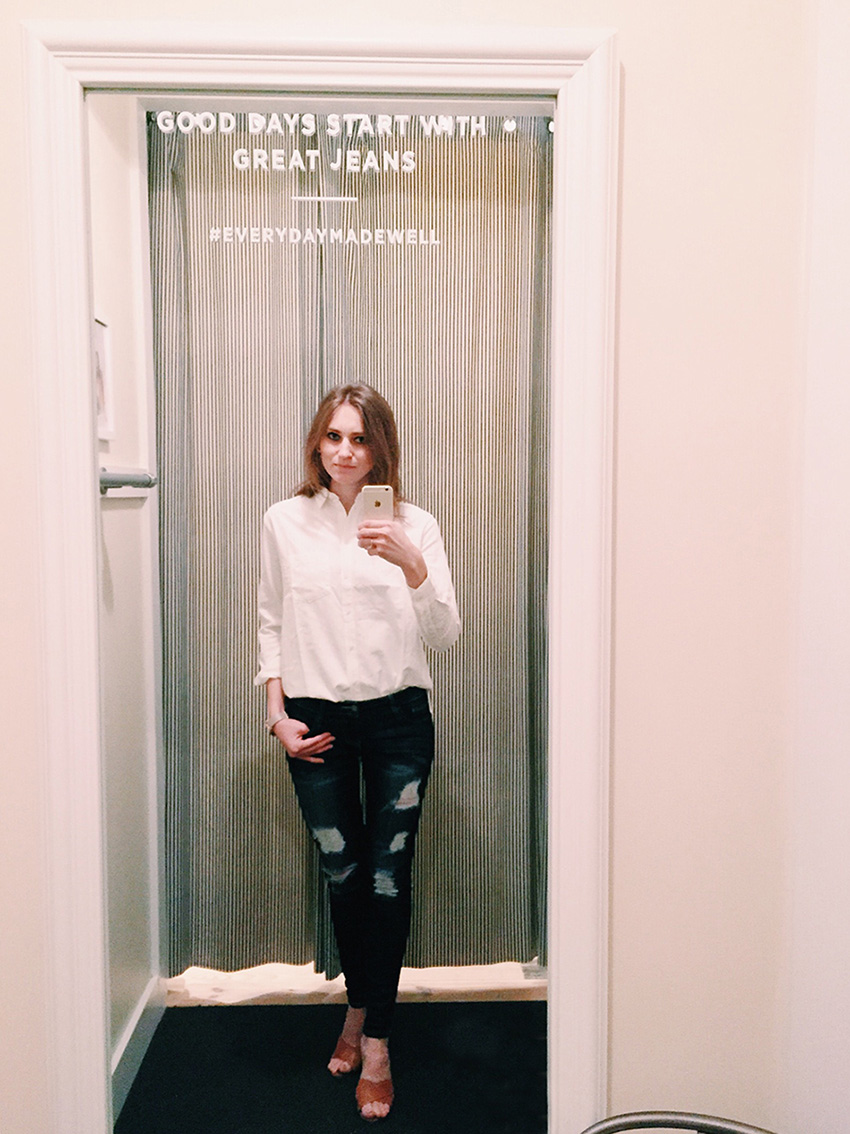 NEXT ITEM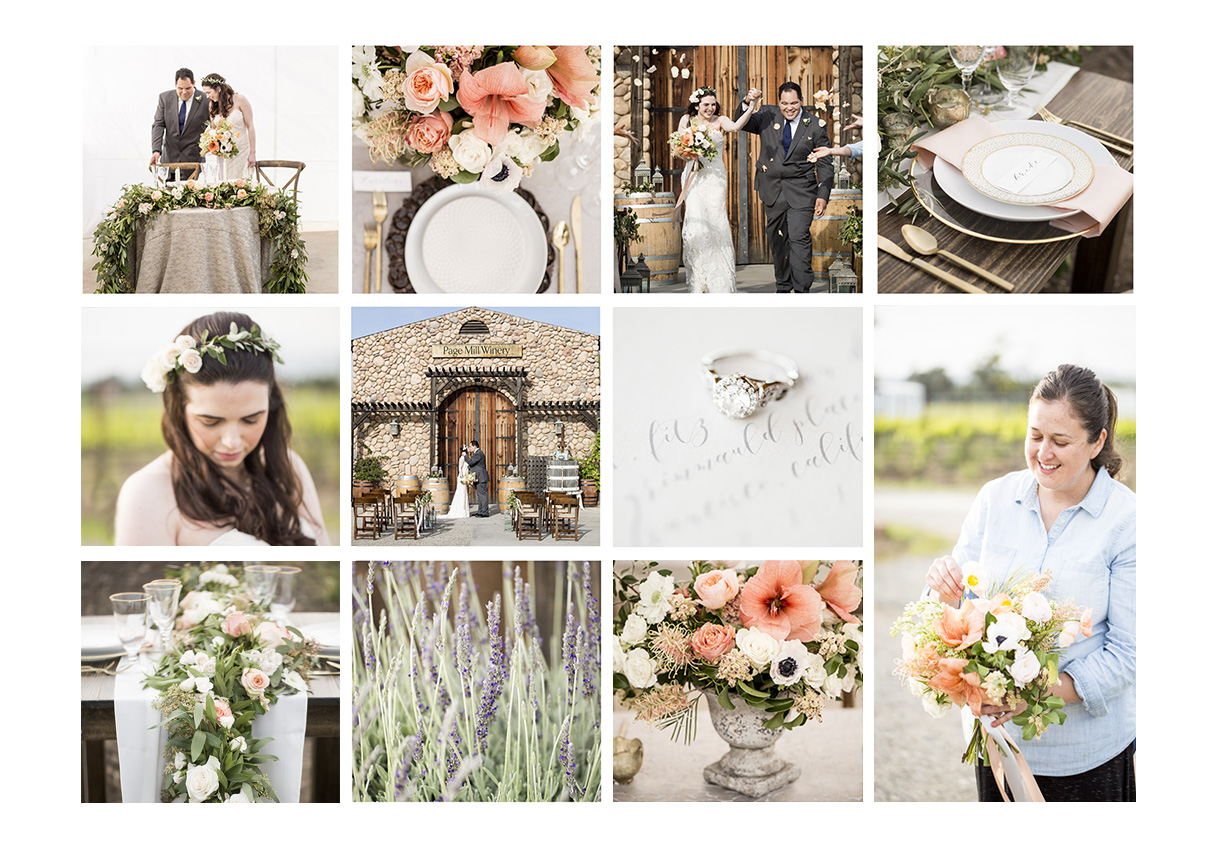 READ COMMENTS -
0 COMMENTS