Spring is the best time for an engagement shoot, especially if you wear a pink dress. Very excited to share with you Chelsea and Sean's engagement photos at the Sacramento Capitol. We found a perfect tree with pink blossoms, which complemented the whole shoot so well. Really wish spring would last forever.
Chelsea you're so beautiful, in and out!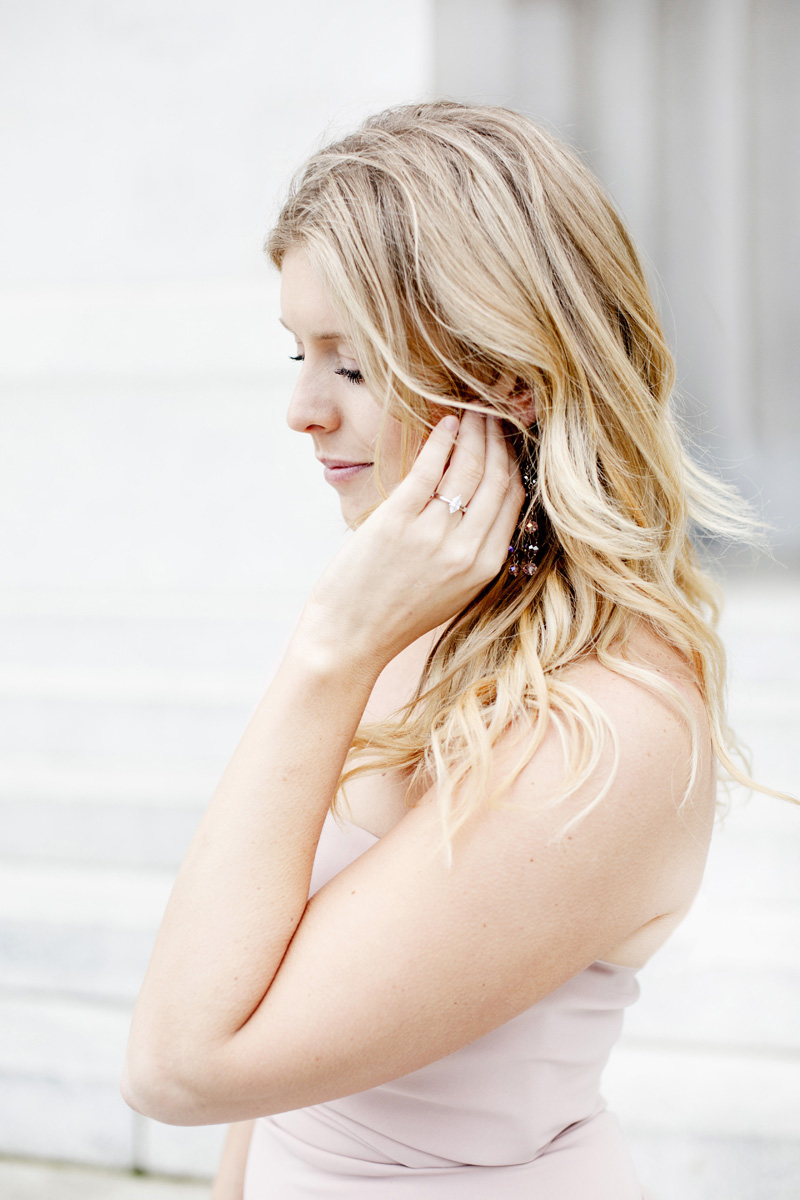 I absolutely love Chelsea's engagement ring. Marquise cut is extremely unique and takes a special boldness to wear. I believe it matches Chelsea's personality to a T! Love it!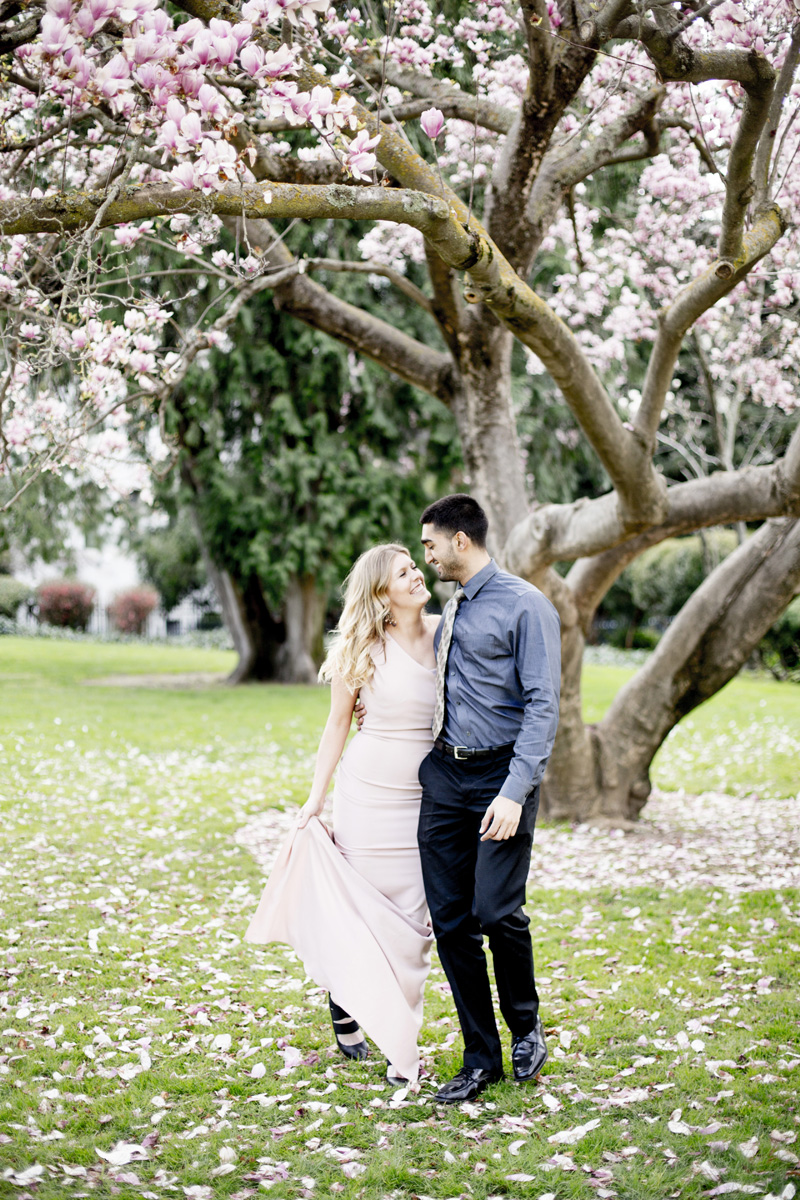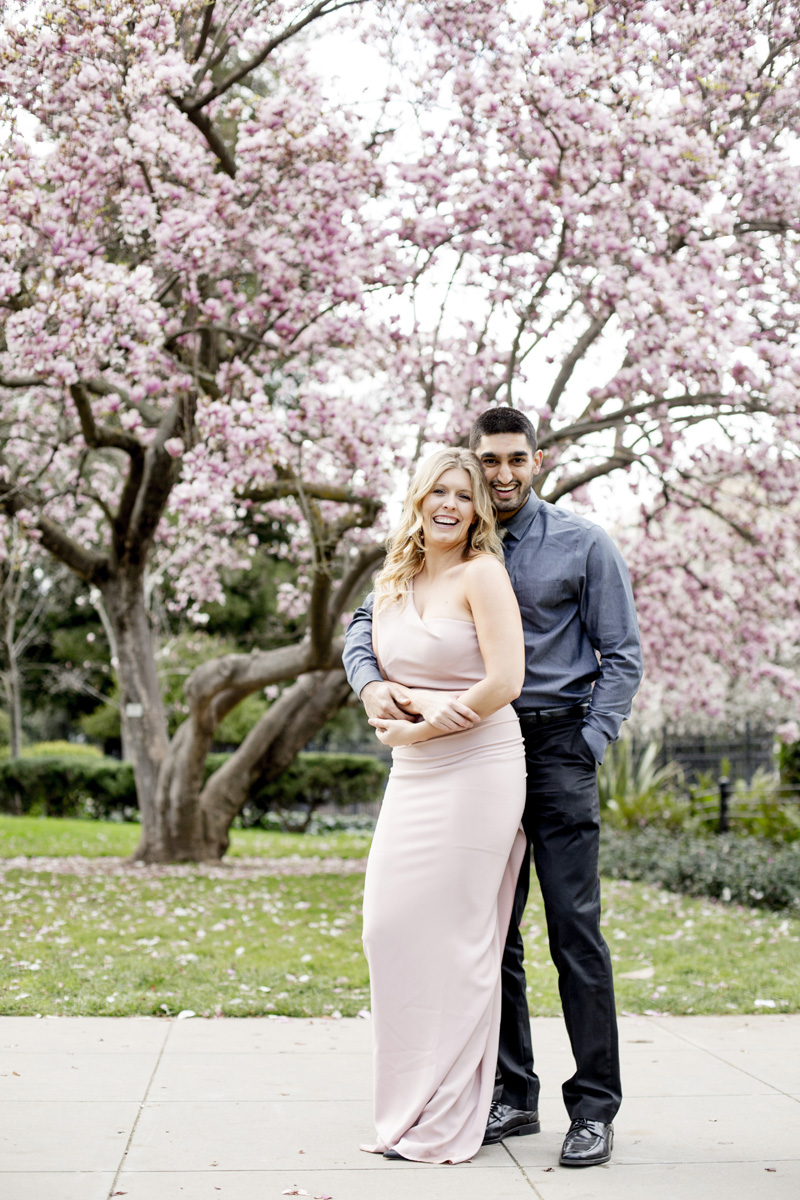 I believe in giving my couples lots of directions so they feel confident taking their wedding photos. And I totally let them improvise a little. The pink dress was just perfect blend with the blossoming tree in the background. Too bad spring doesn't last forever!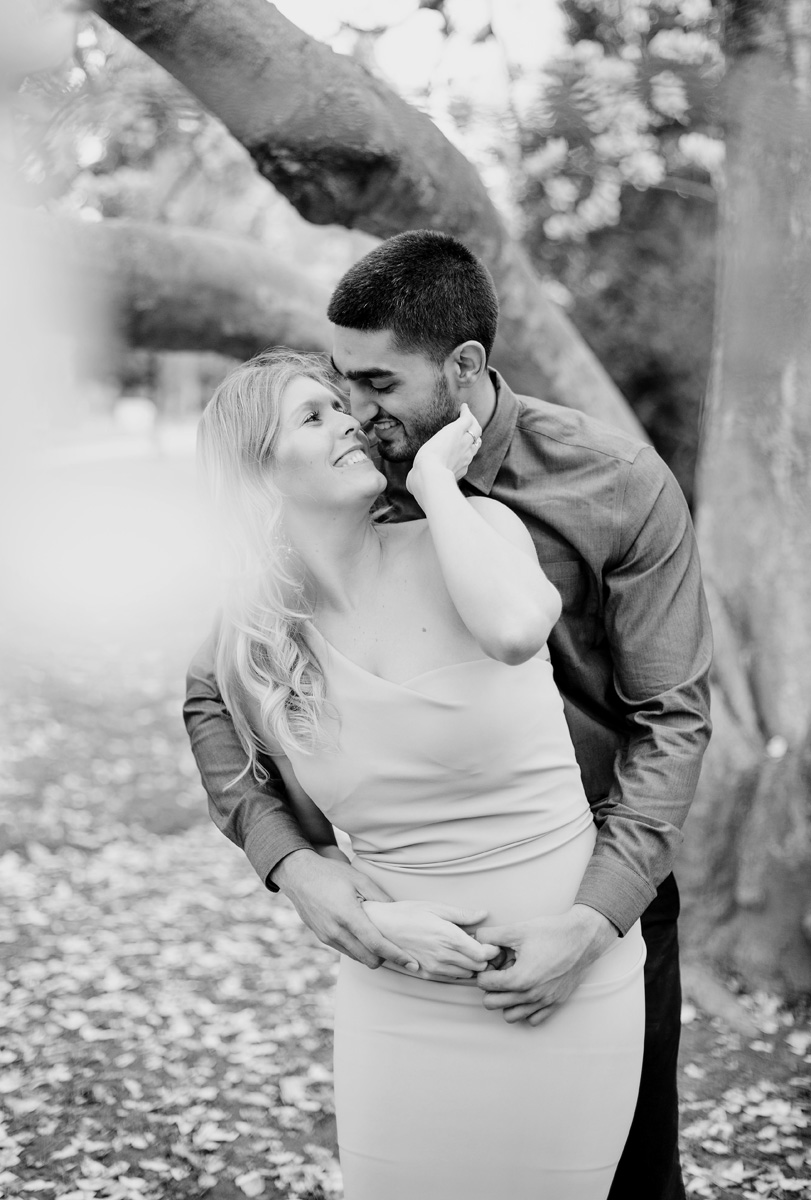 Fun and beautiful moment at the end of engagement session. I love how couples warm up to the camera by the end of the shoot. It adds certain playfulness to the photos, that is why I love spending extra time with my couples to give them more time to relax and get comfortable shooting!

Chelsea and Sean, it's such an honor to witness your love story and to take a small part in it! I absolutely loved documenting this beautiful season of your lives and can't wait for your wedding in May. After all the planning and details that went into it, I'm sure it will be nothing short of perfection! Looking forward to many more memories made together.
Thank you for watching and can't wait to share more photos with you from recent shoots in Italy and of course Paris.
PREV. ITEM
NEXT ITEM
READ COMMENTS -
0 COMMENTS