A Northern California wedding venue with a European charm? Yes please! From the moment David and Katie drove into the green tree alley, they knew this was going to be their venue. Imagine a tree lined path straight out of Pride and Prejudice movie, complete with a French country house. And a tree swing hanging from the giant oak behind the house, to make every wedding couple dreams come true.
First Look
Katie and David's wedding day was nothing short of perfection. With the wind playing gently with Katie's A-line wedding gown, the couple exchange their vows under the canopy of trees. And their private first look was one of the most intimate I've witnessed. The groom wanted to see his bride the moment she entered the tree alley, unlike the habitual tap on the shoulder first look. Everyone held their breath as Katie walked onto the path and David watch her with teary eyes as she walked into his arms. With the video and photo team far off to the side, the couple had their private moment of holding hands, reading vows, and smiling at the magic of the moment.
Ceremony
For their ceremony location the couple had a few options, since Retreat to the Farm has many picturesque backdrops. Katie's vision of modern romantic wedding led her to choose the Farmhouse entrance as the location. With hints of vintage charm of the Farmhouse, the doorway added a timeless feel. In addition, Walnut and Main floral team worked hard to bring Katie's vision to life of having a romantic garden setting surround the antique doorway. And complete with an aisle of florals leading to the doorway, the ceremony site was also transformed into a field of spring blooms all swaying to the music of the wind.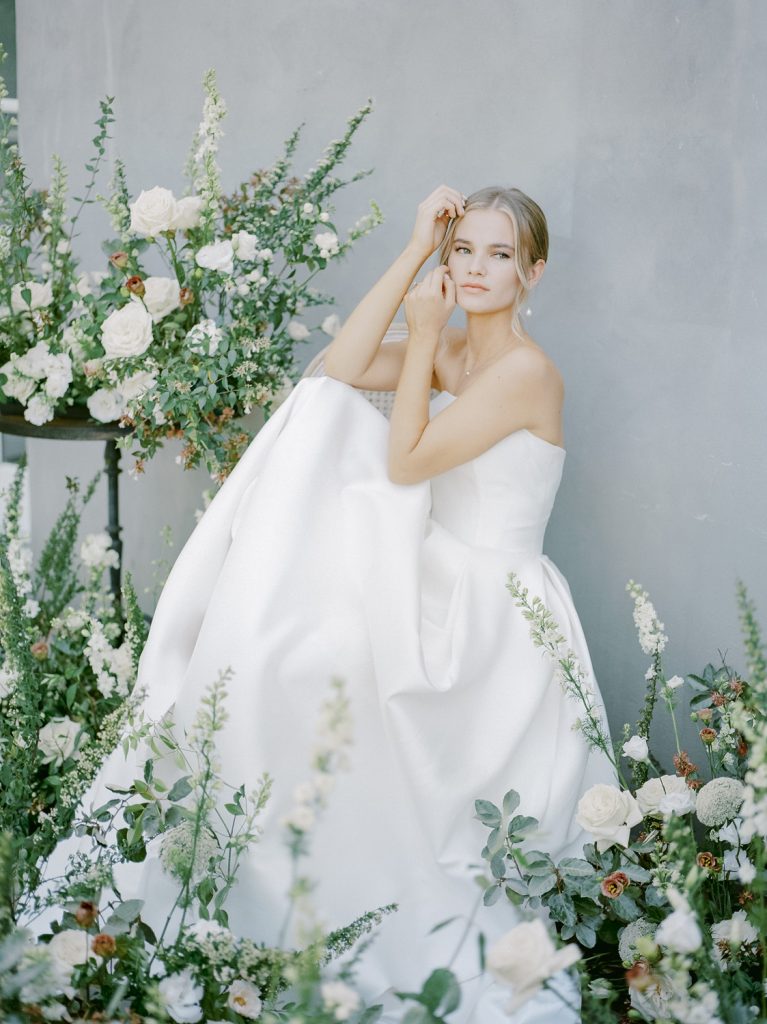 And here is a twist on bridal portraits. Instead of taking photos inside the house, Katie chose to go outdoors. And with a touch of Walnut and Main magic, the bride took portraits in the sea of white florals.
"Love isn't something you find. Love is something that finds you." –Loretta Young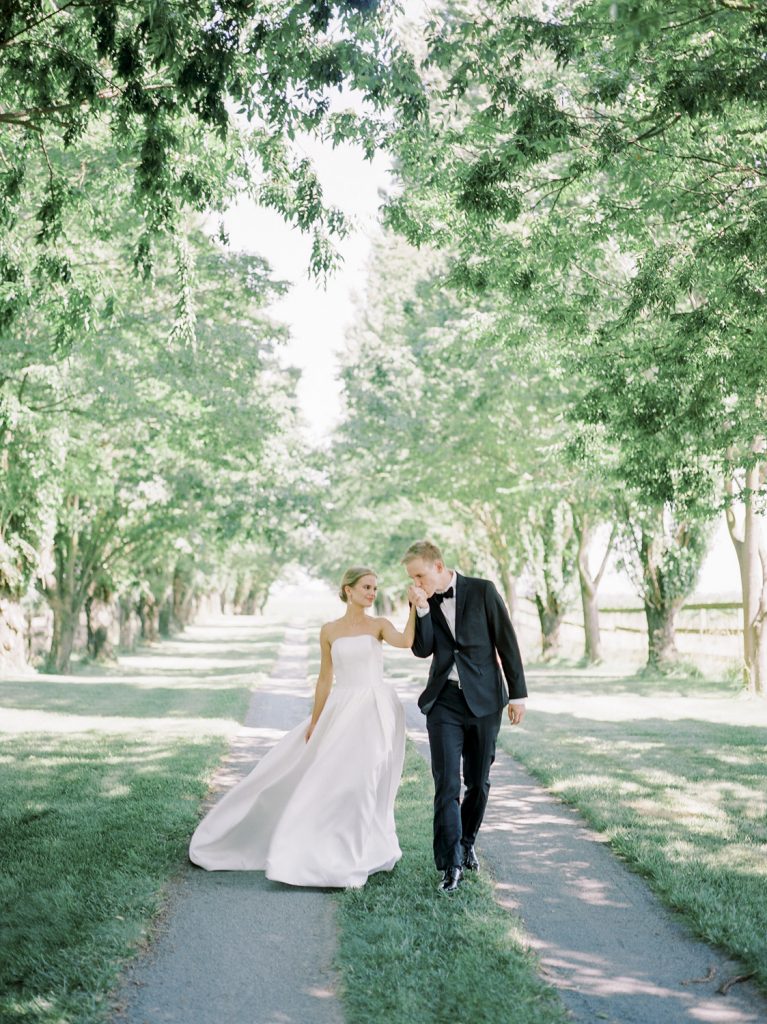 And it doesn't get better than a French farmhouse set in California.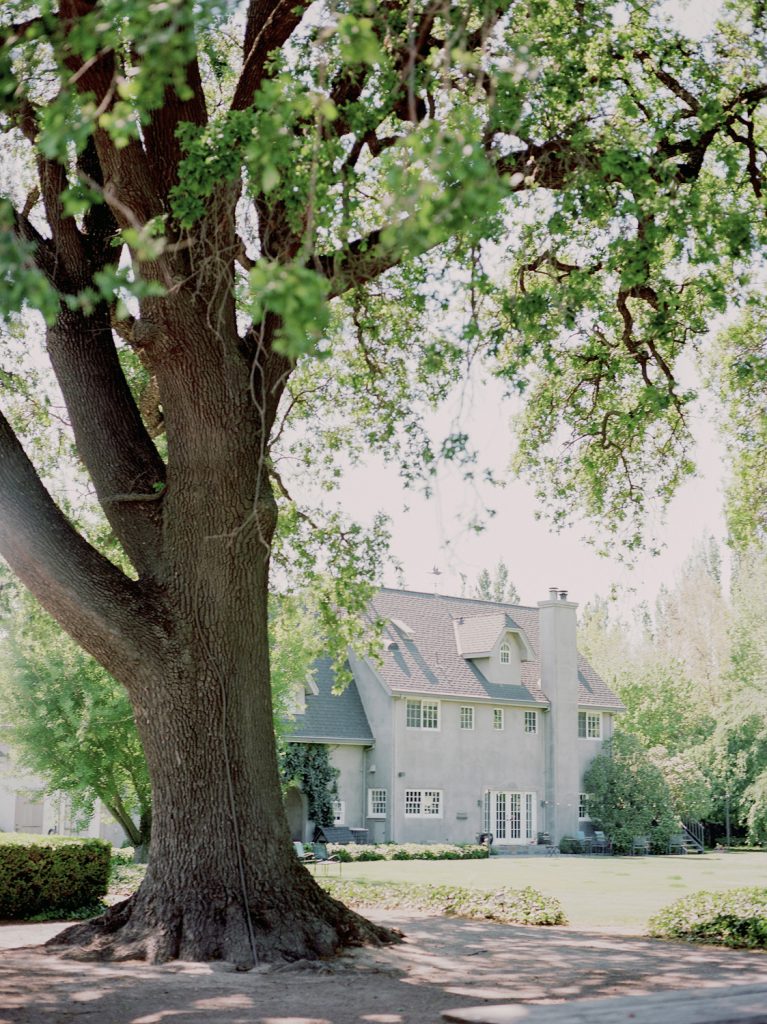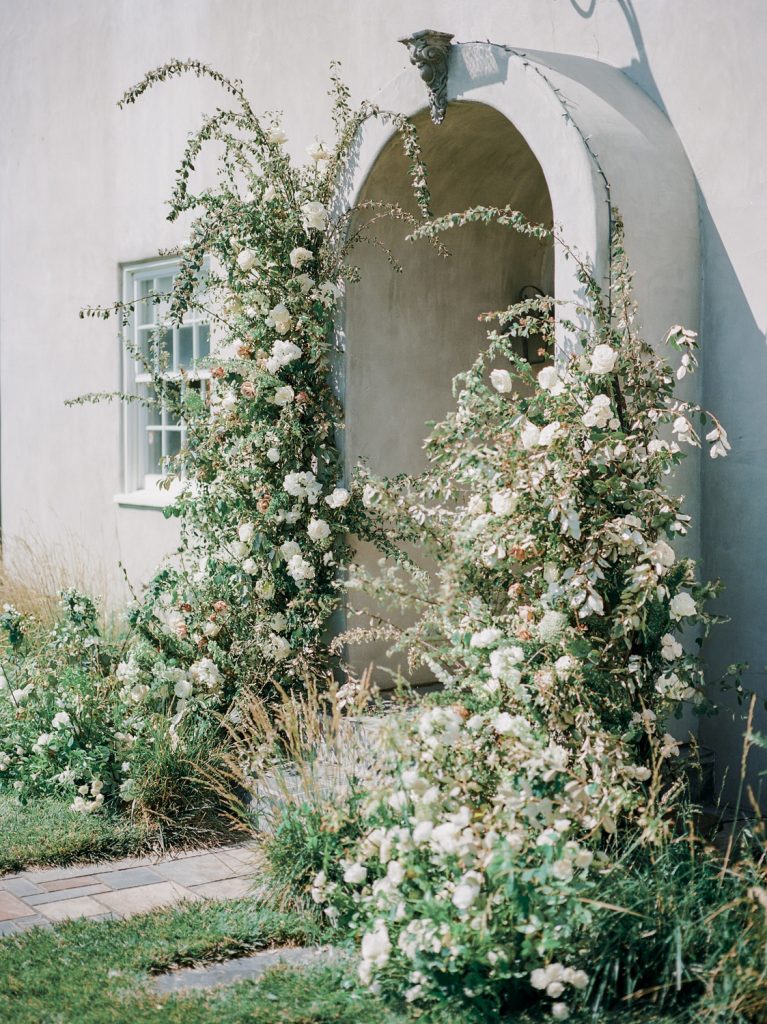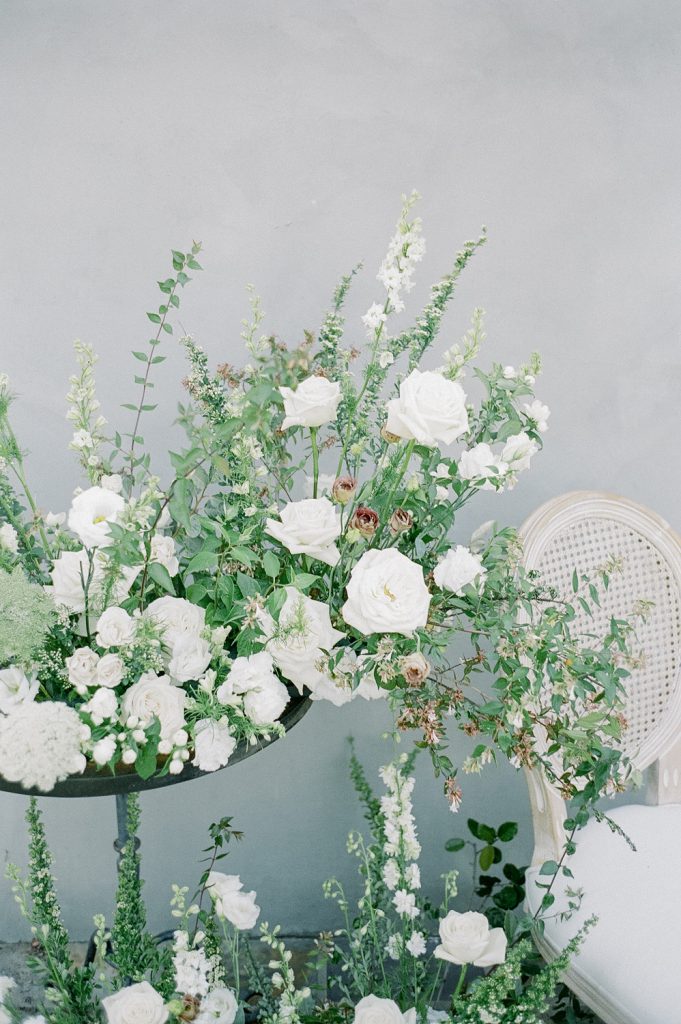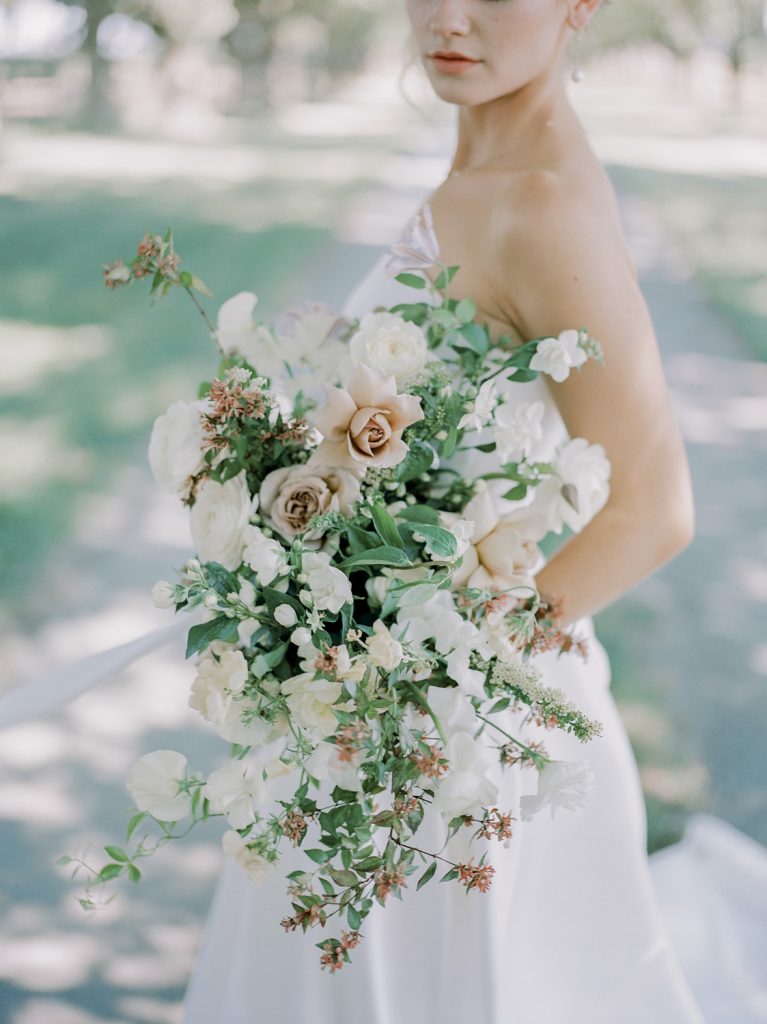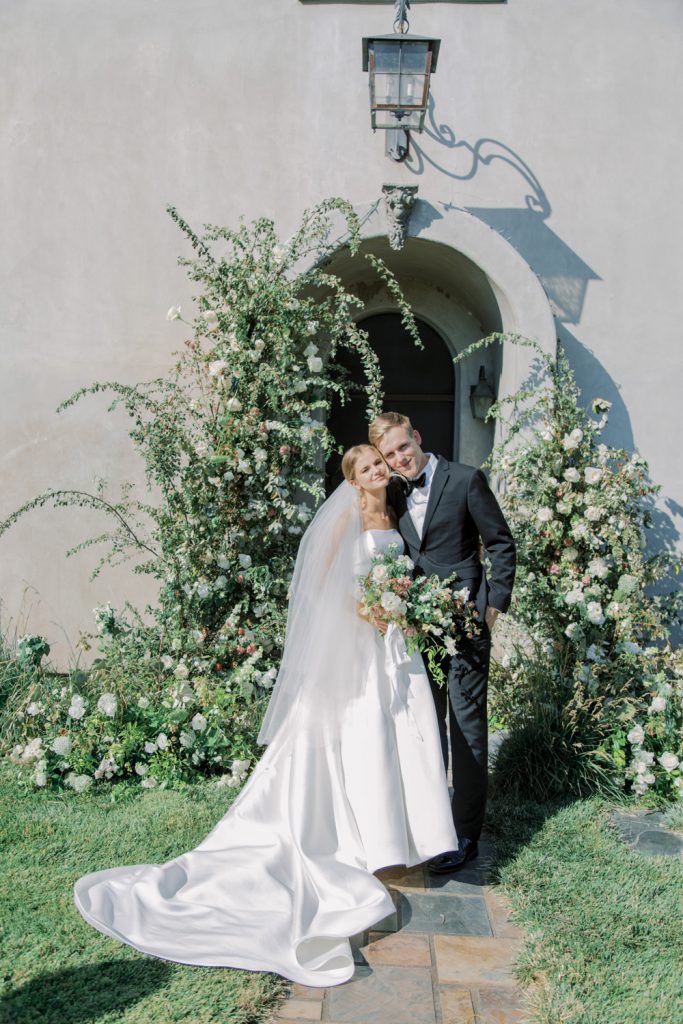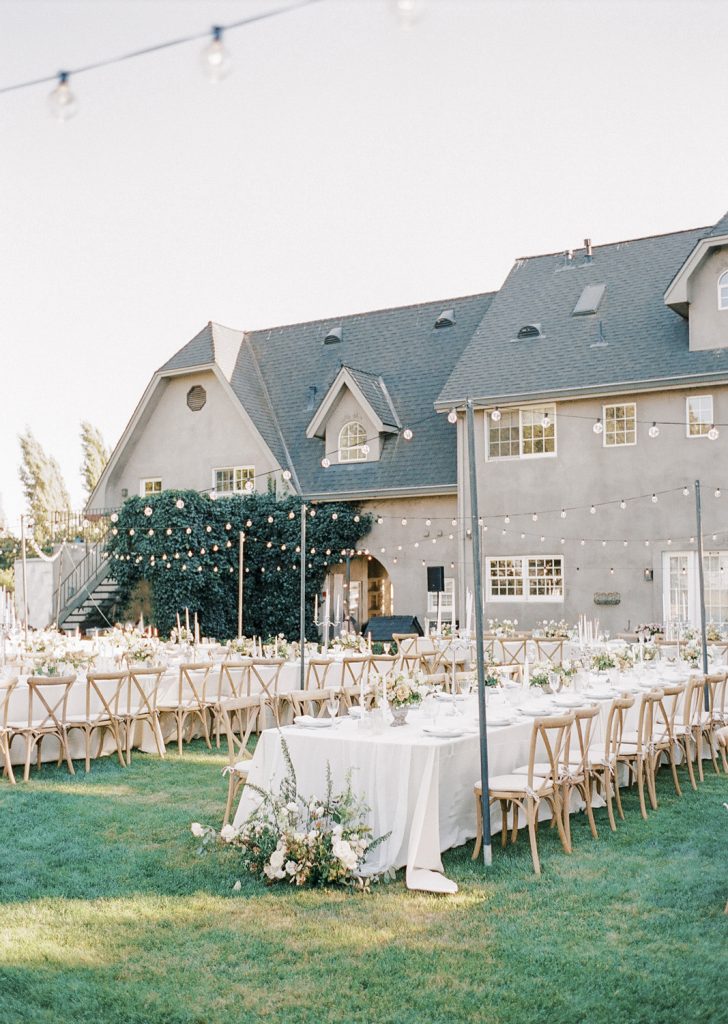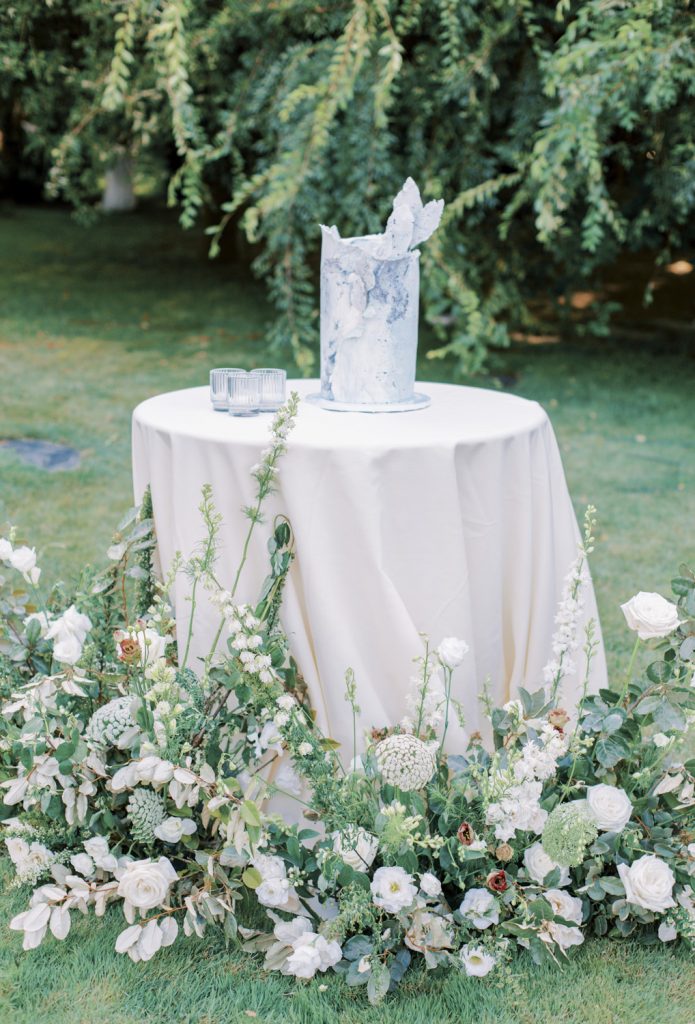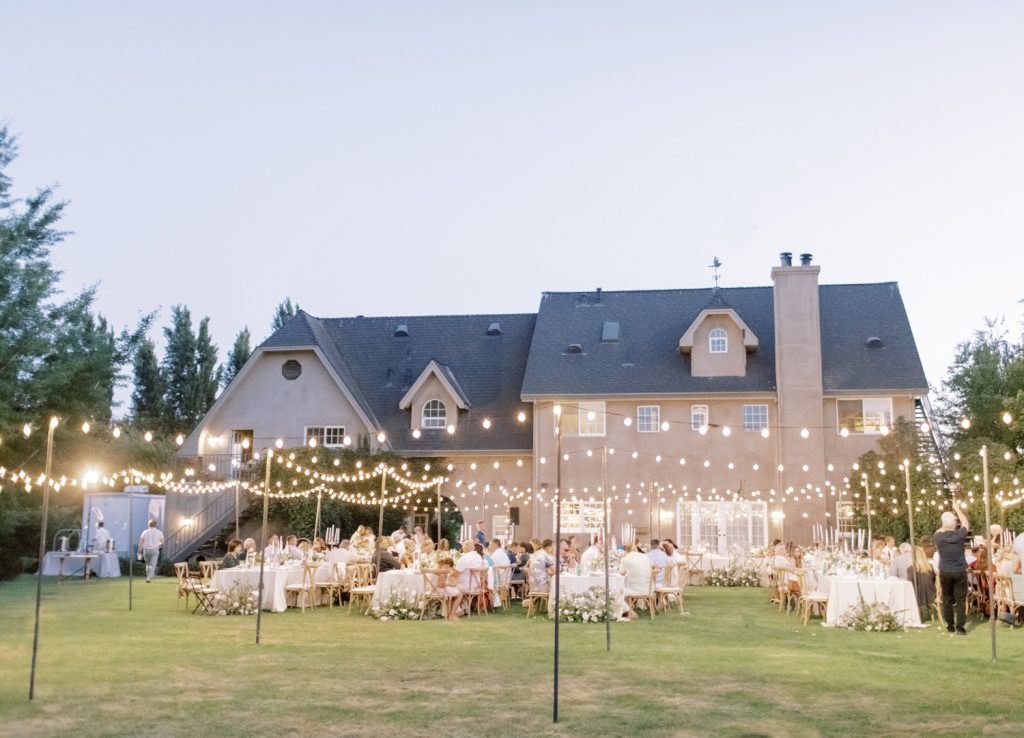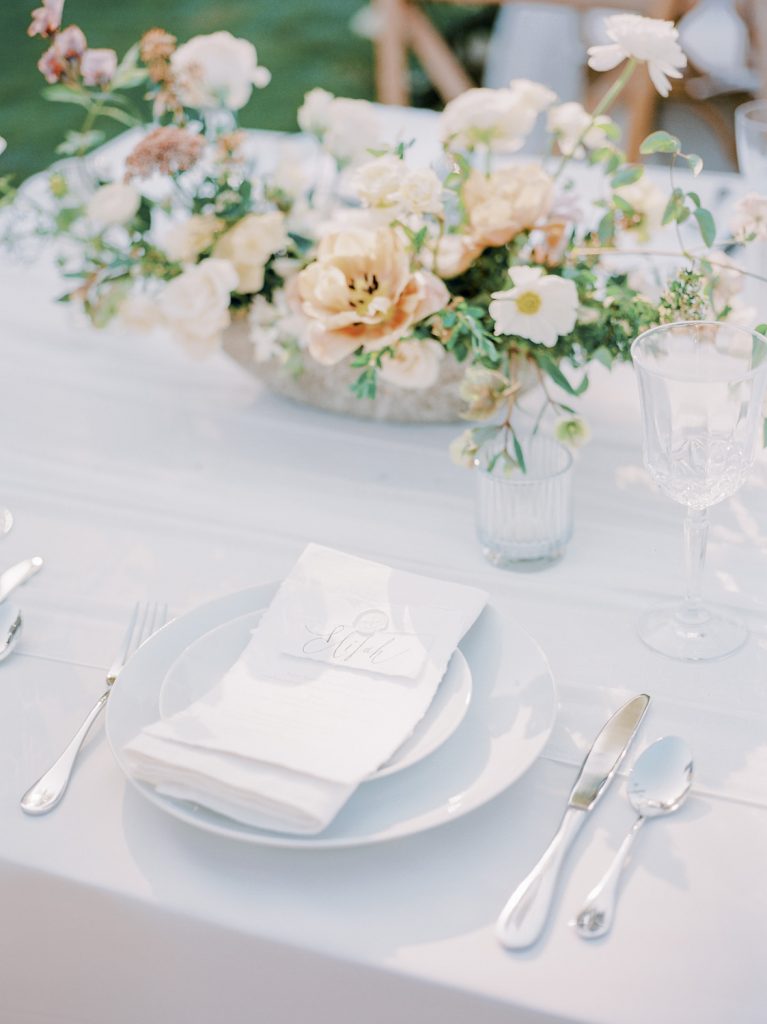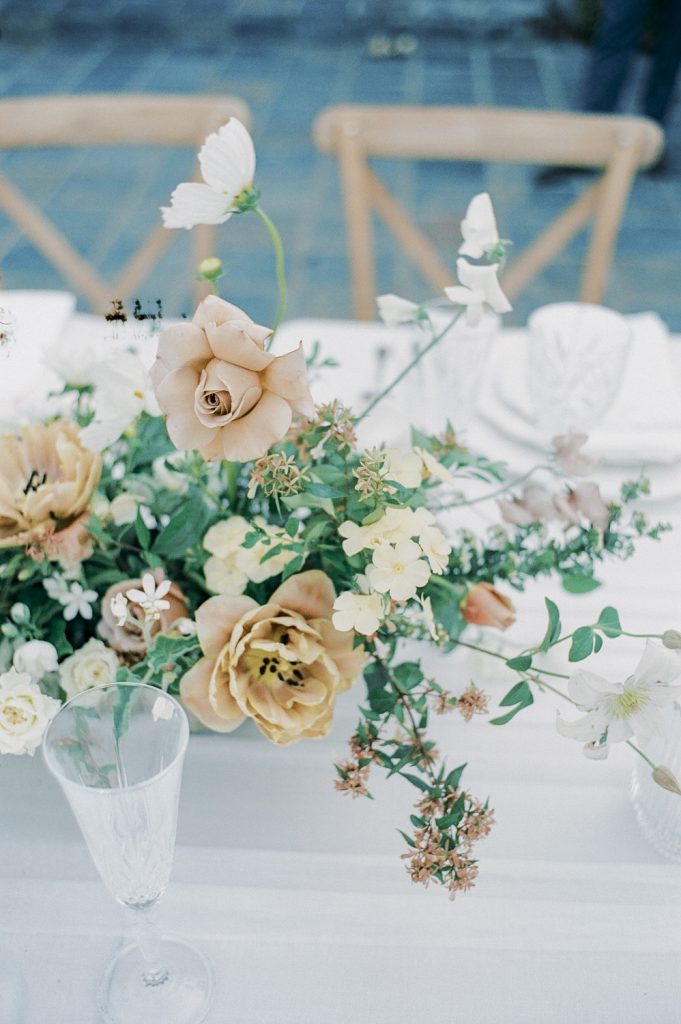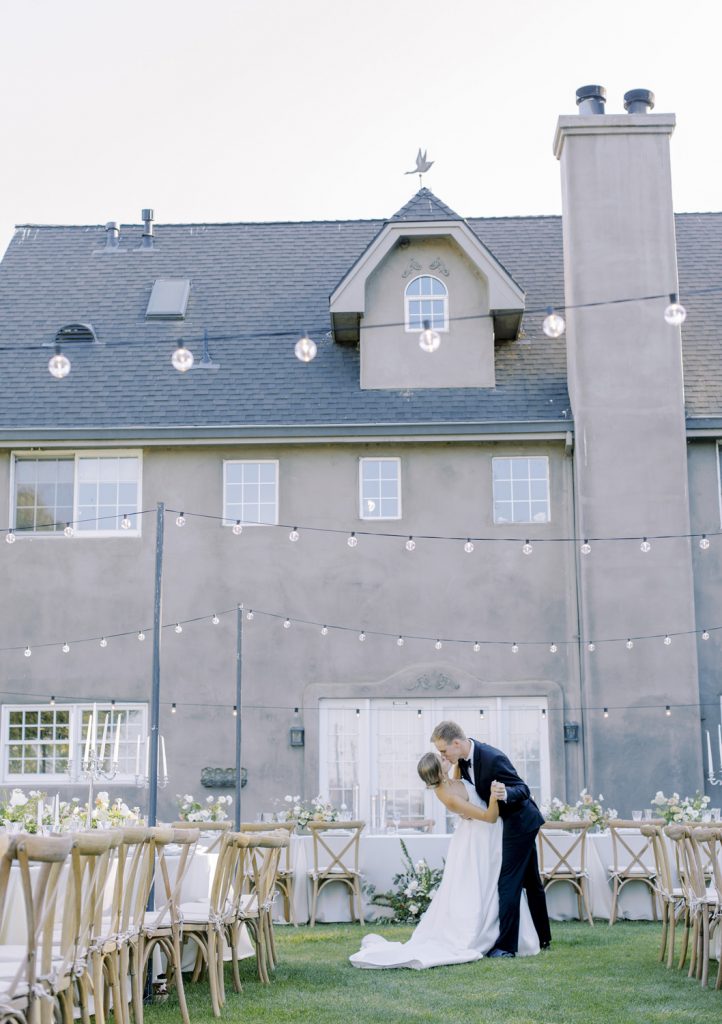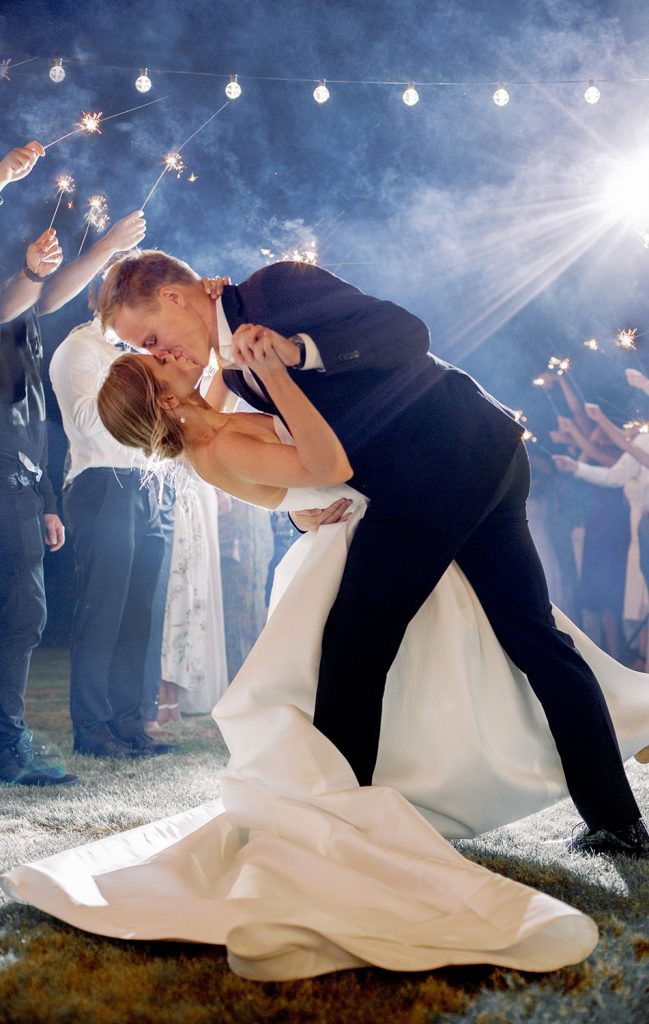 Credits:
Venue: Retreat to the Farm
Photography: Yuliya Jul Photography
Floral: Walnut and Main
Rentals: Memorable Event Rentals, Table Top Accents
Videography: Weddings by Devad
Hair: Salty Sea Braids
Film Lab: The Find Lab
Coordinator: Tsymbal Weddings
Band: The New Crowns
Dress Designer: Helen Miller Bridal
Bridal Boutique: And Something Blue
And to see more of colorful floral wedding inspiration, also visit this page.
PREV. ITEM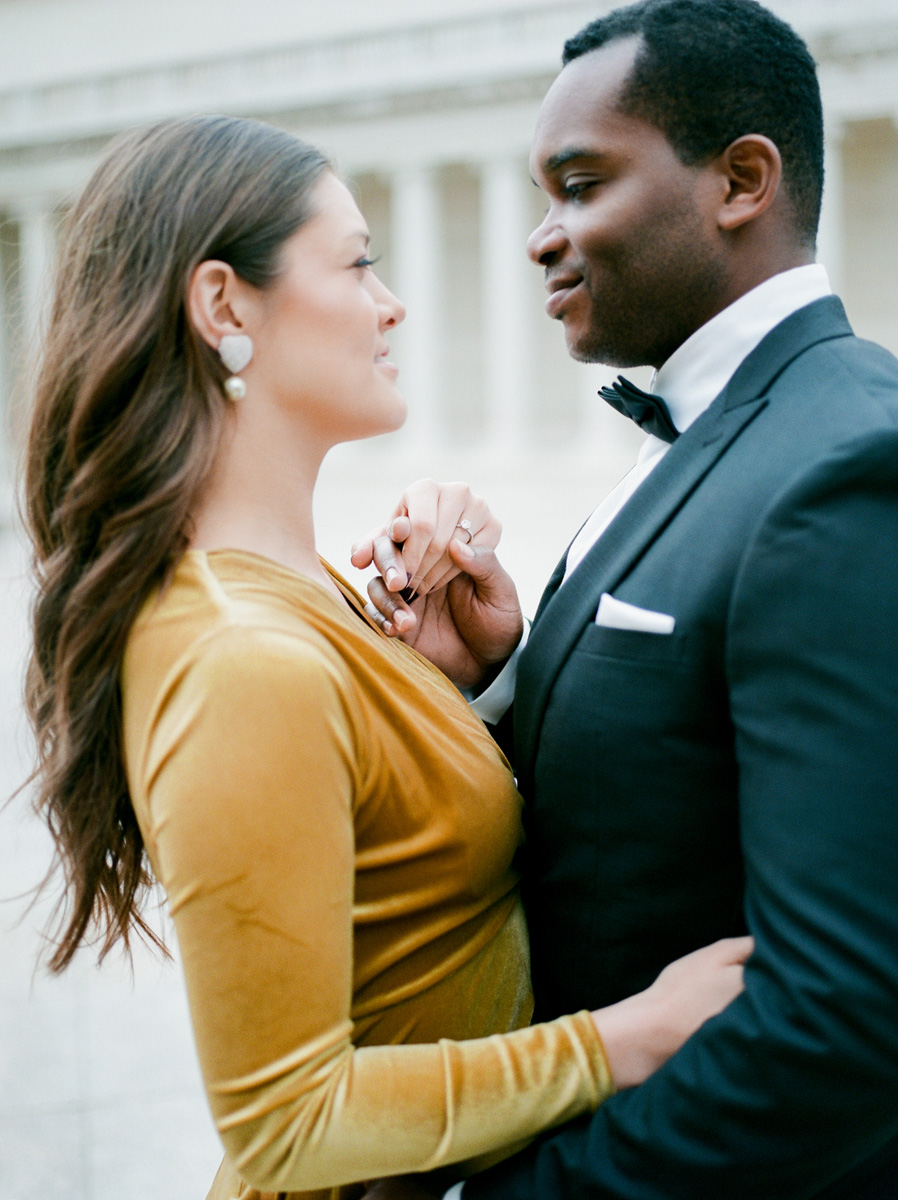 READ COMMENTS -
0 COMMENTS