He vowed not to marry a Romanian, she vowed not to marry anyone four years older . . . and they both happened to break their vows when one met the other. Their paths crossed early on in their life, as their parents were friends as long as they both could remember. She was the fun youngster, he was the college student getting another degree and traveling abroad, until one day when they both happened to be living next door and became something more special to each other than the long family friends they've always been. "She was just always over," Doru admitted when telling the story of how Carmen first got his attention. And she blamed it on her sister who made her come along to hang out with Doru's roommate.
They can't pinpoint their relationships to a date, it all just naturally evolved. There were ups and downs, but through the years, they've only grown closer and fell in love even more. When late one evening Doru slipped a gorgeous marquise cut ring on Carmen's finger, the one she's always wanted . . . they happily agreed that they were both what one and the other always wanted. Carmen and Doru are getting married at a beautiful private estate in Santa Cruz Mountains this summer and I'm beyond thrilled to be a part of their story and to share in their joy!
Dear Carmen and Doru, thank you for such a fun and sweet session around San Francisco. I love your focus on people, relationships and not so much the small details. I had a blast taking photos with you and I must say, the sunset light was one of the most gorgeous in the city I've seen in a while. Can't wait to your wedding and the many more memories we will capture together! Yours truly, Yuliya.
We started off the session in the corner of the city they used to call home, roaming around the corners of Russian Hill.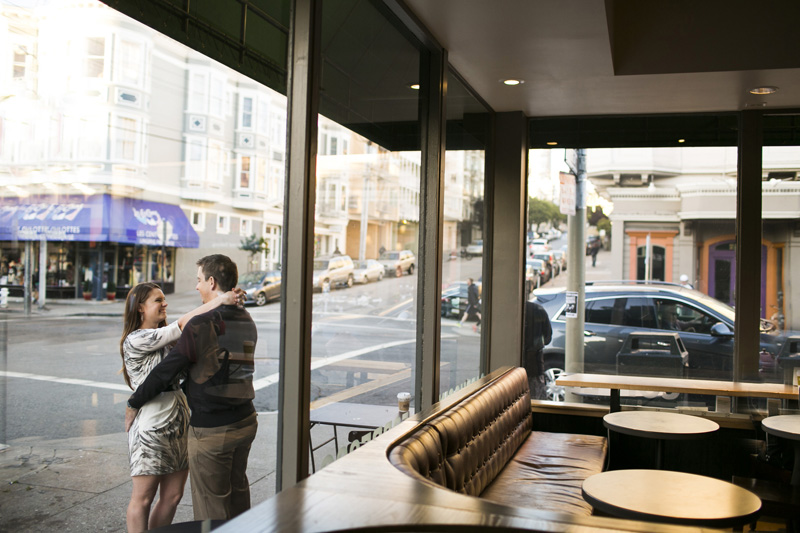 Good looking people! And Carmen, you and camera really get along, you look gorgeous!


A little celebration with a glass of wine on a picnic blanket never hurts, especially when sunset light was just gorgeous for their engagement photos!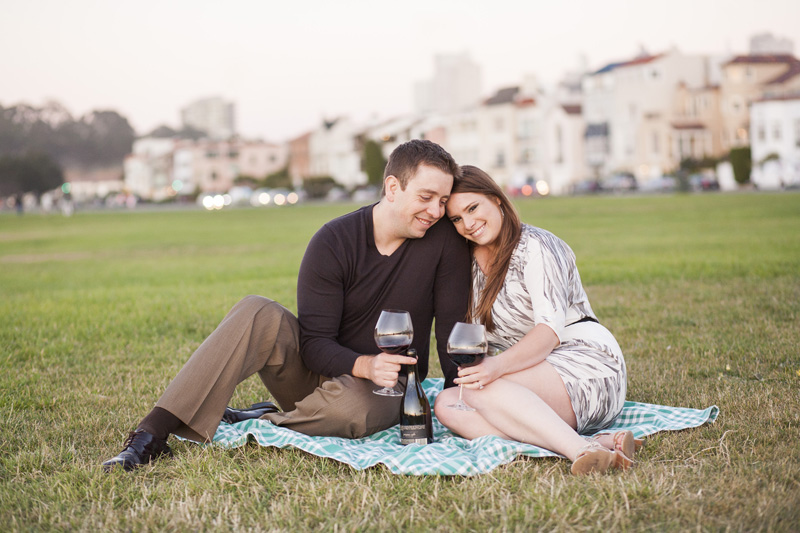 Carmen's marquise cut bling had to make it into a few photos, love her taste!


We ended the session around Crissy Field and although it was a bit windy, these two rocked it out perfectly!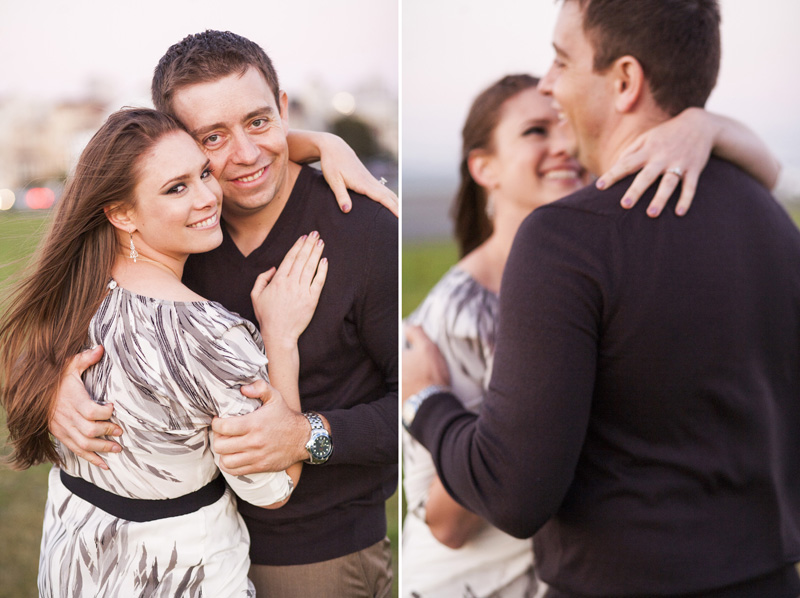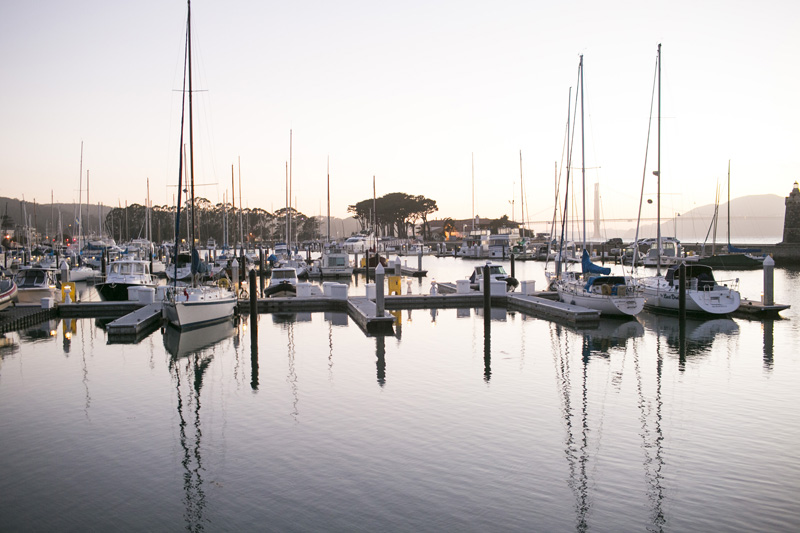 A big thank you to Derek of Visia Productions for sending Carmen and Doru my way! Can't wait till August.
PREV. ITEM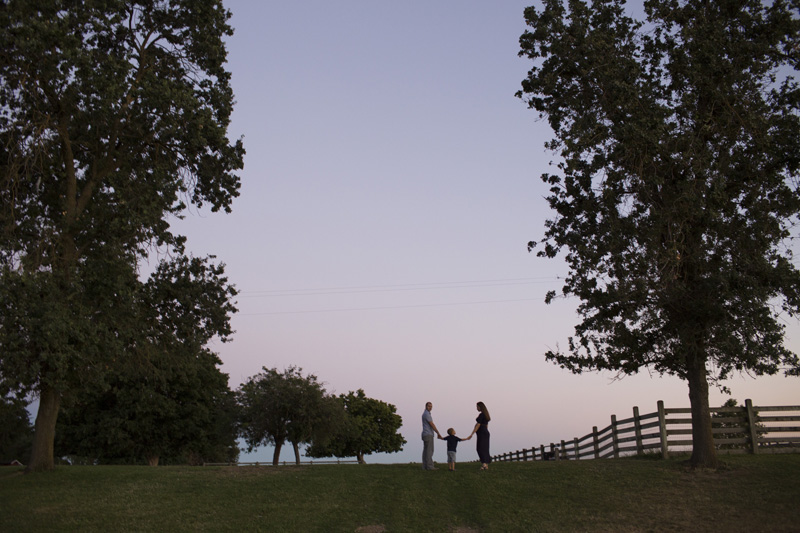 NEXT ITEM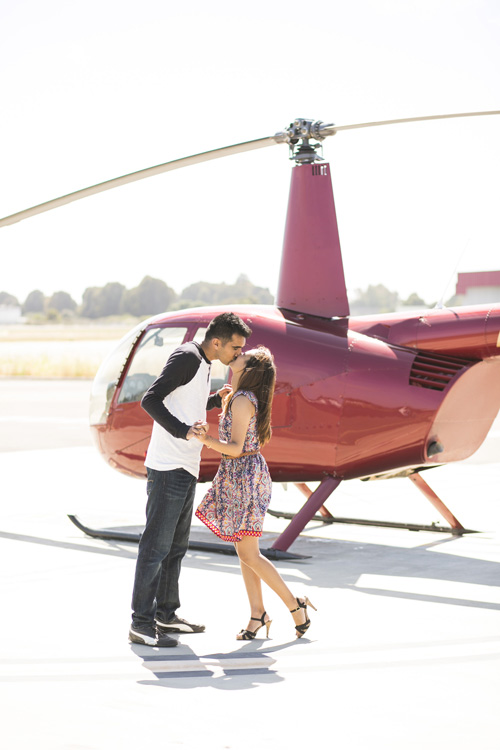 READ COMMENTS -
1 COMMENT