It was either his good looks or his sense of humor . . . but whichever one it was, she remembered him from her art class in high school. He was a senior and she was a freshmen. He soon moved on to college and she let her crush stay a secret. Before you know it, they were passing each other on college campus and soon enough reconnected as friends on MySpace. One afternoon Michael messaged Queenie to meet up and lucky for both of them, the meeting led to a date, which snowballed into a strong relationship with their lives too intertwined to ever go back. And that sense of humor … still remains the glue that keeps them together and laughing! On her birthday she anticipated something extra shiny in one of her presents. Ending the night tucked away in a less crowded bar, she told him that she wasn't getting any younger, hinting on how she thought he would propose. She glanced to the side and when her eye met his again, there was a box with that something shiny on the table and Michael in his typical self asked, "And you were saying?"
Michael and Queenie are getting married at the Croatian Center this April, and I'm beyond thrilled to document their journey and their love! Thank you guys for such a fun time together despite the cold and the wind! You two are such a perfect pair and I can't ask for anyone better to spend a day with. Thank you for your care, your sweet hearts and of course your awesome sense of humor. Can't wait for your big day and many adventures together! Yours truly, Yuliya.
Click HERE to watch their slideshow!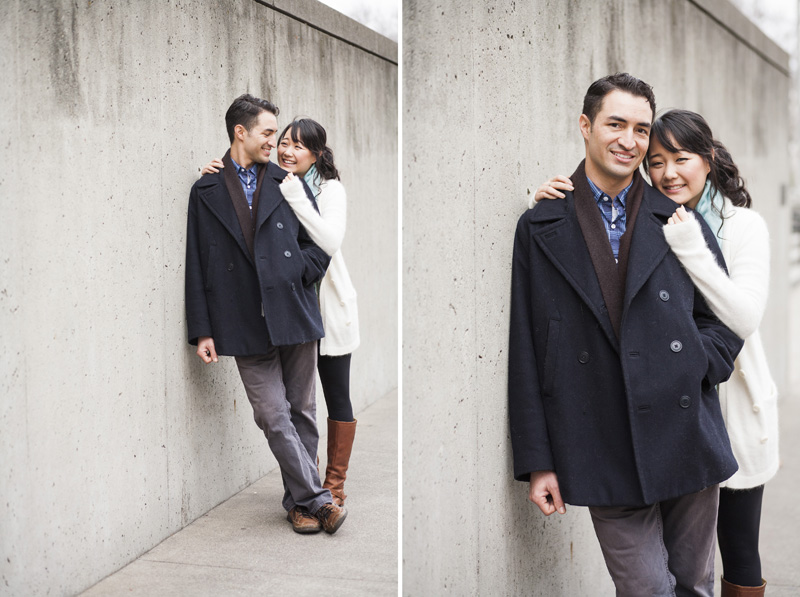 A big thank you to Derek of Visia Productions for sending Queenie and Michale my way!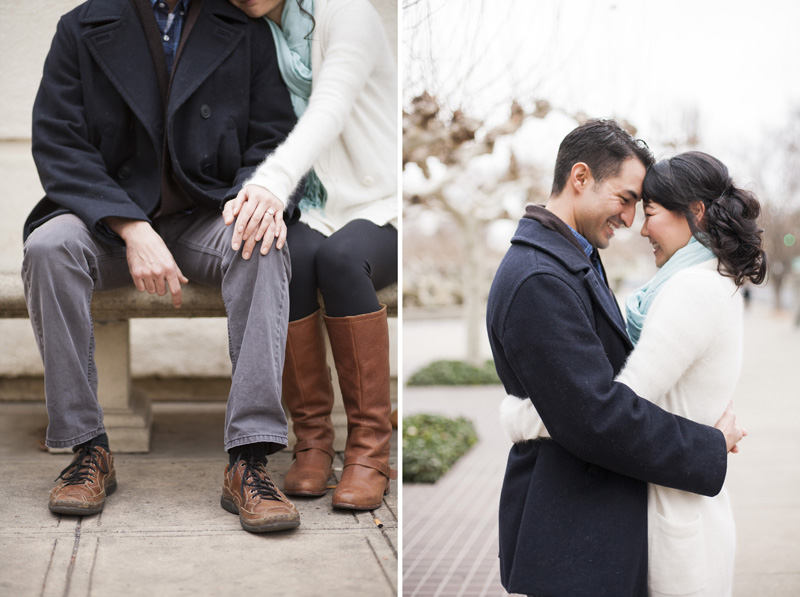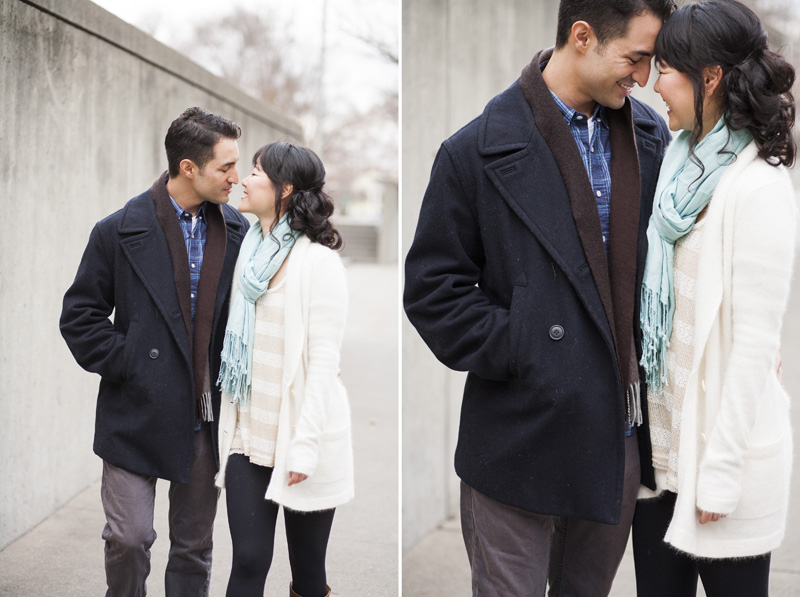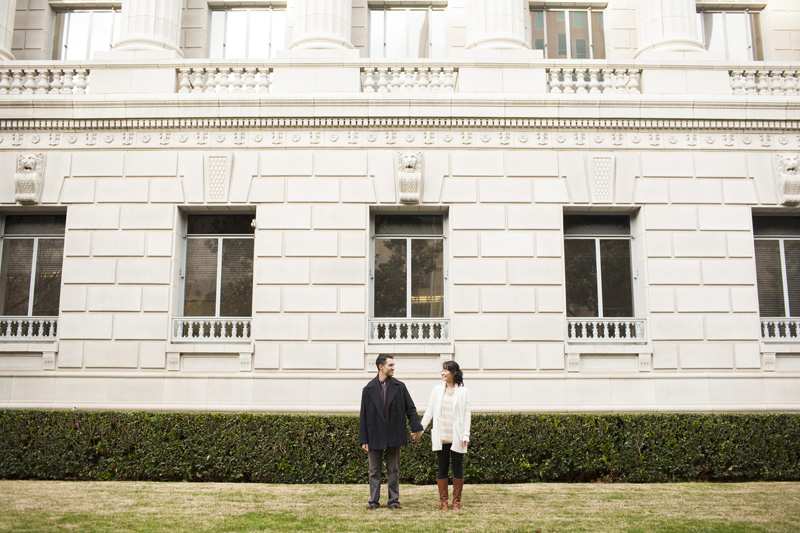 I loved roaming the empty town with these two! They make anything look good.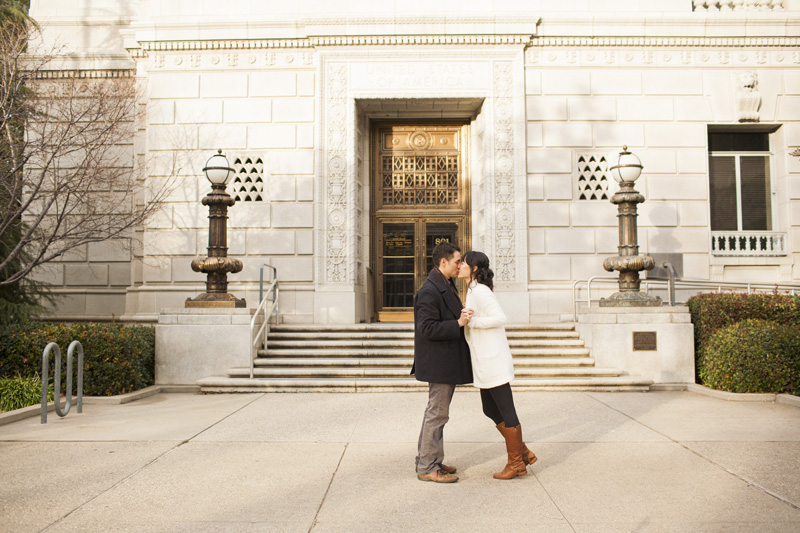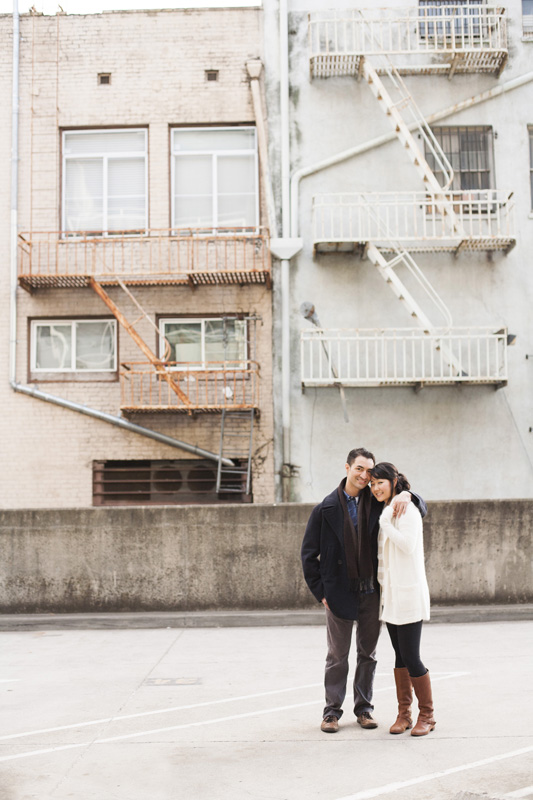 Michael can light up any room, and I love how he lights up his girl!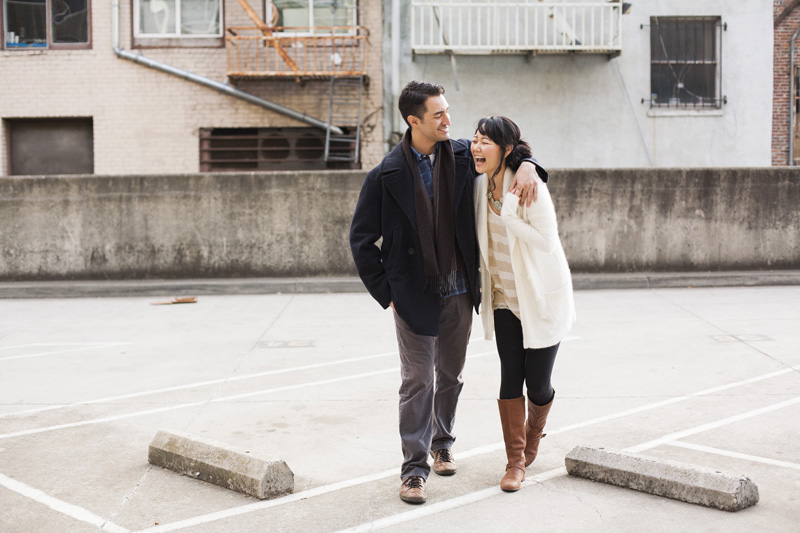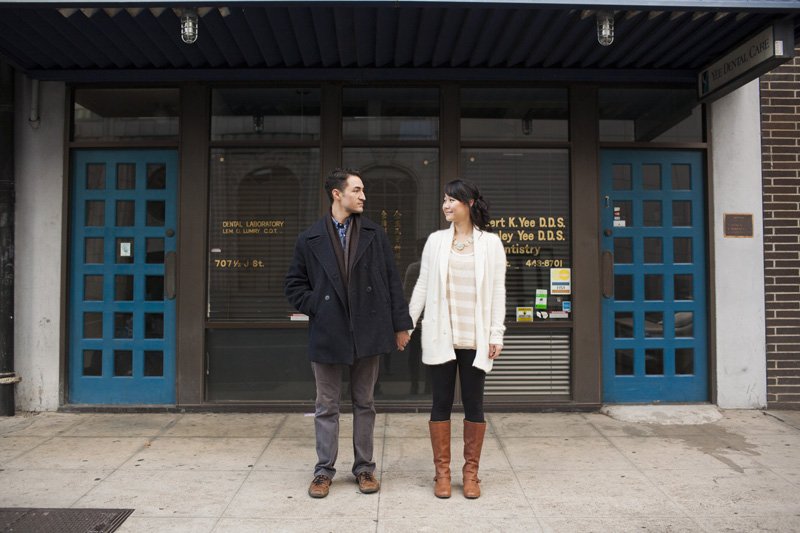 The lovely Queenie! One of my favorites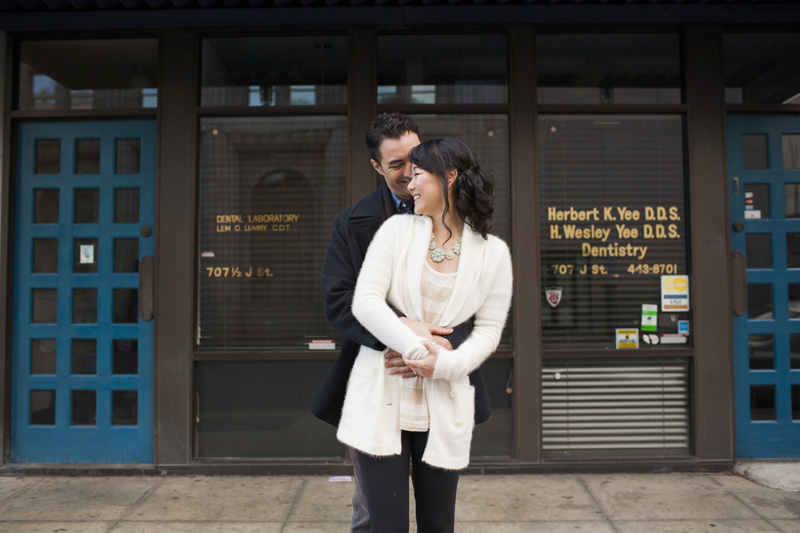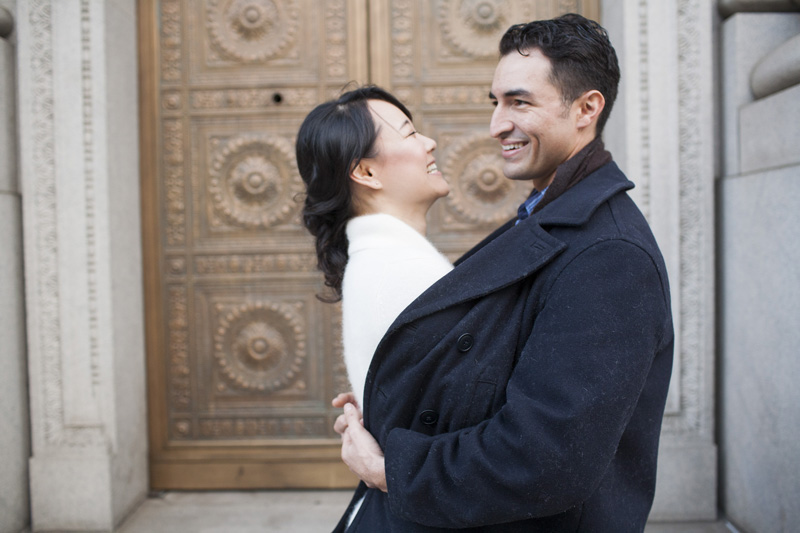 Queenie used to work in a jewelry store and had an eye on this ring for a long time! Michael knew exactly what to get when the day came.

Lovely couple in the last sun rays of a perfect winter day!

PREV. ITEM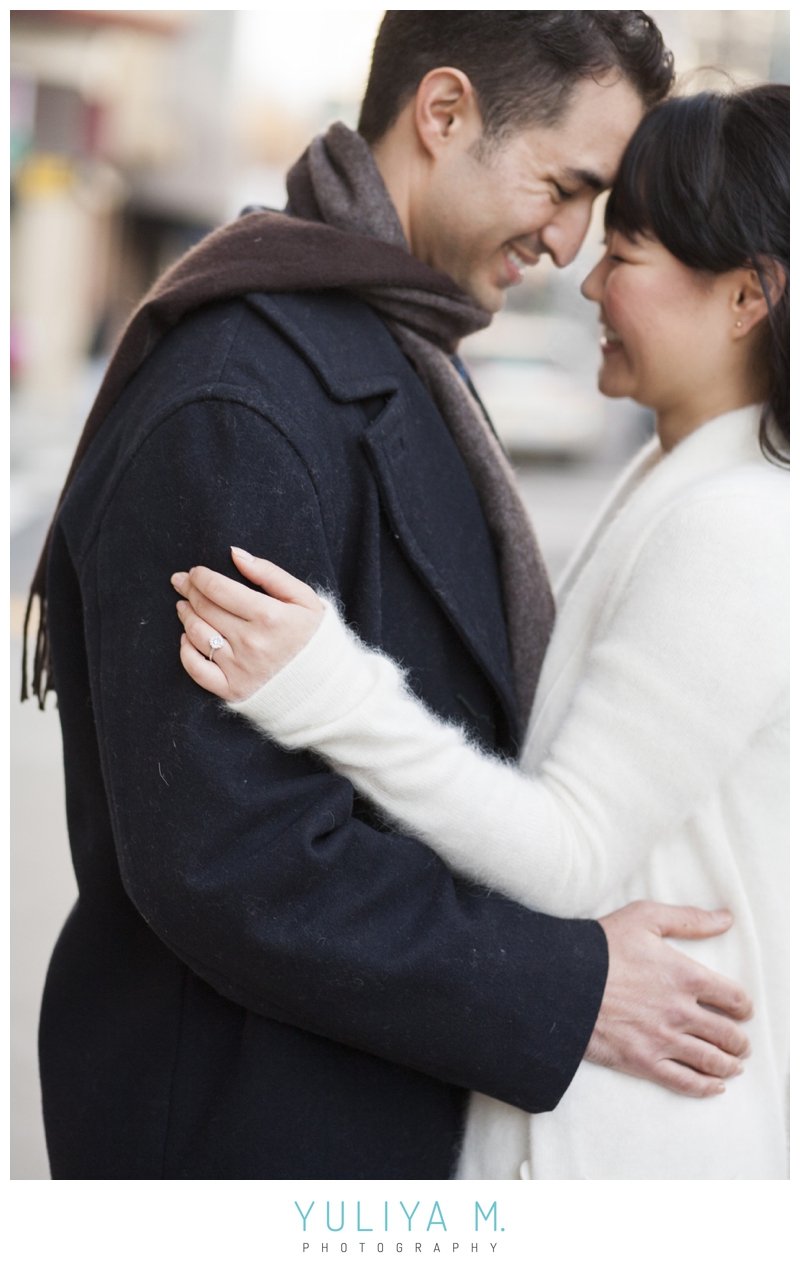 NEXT ITEM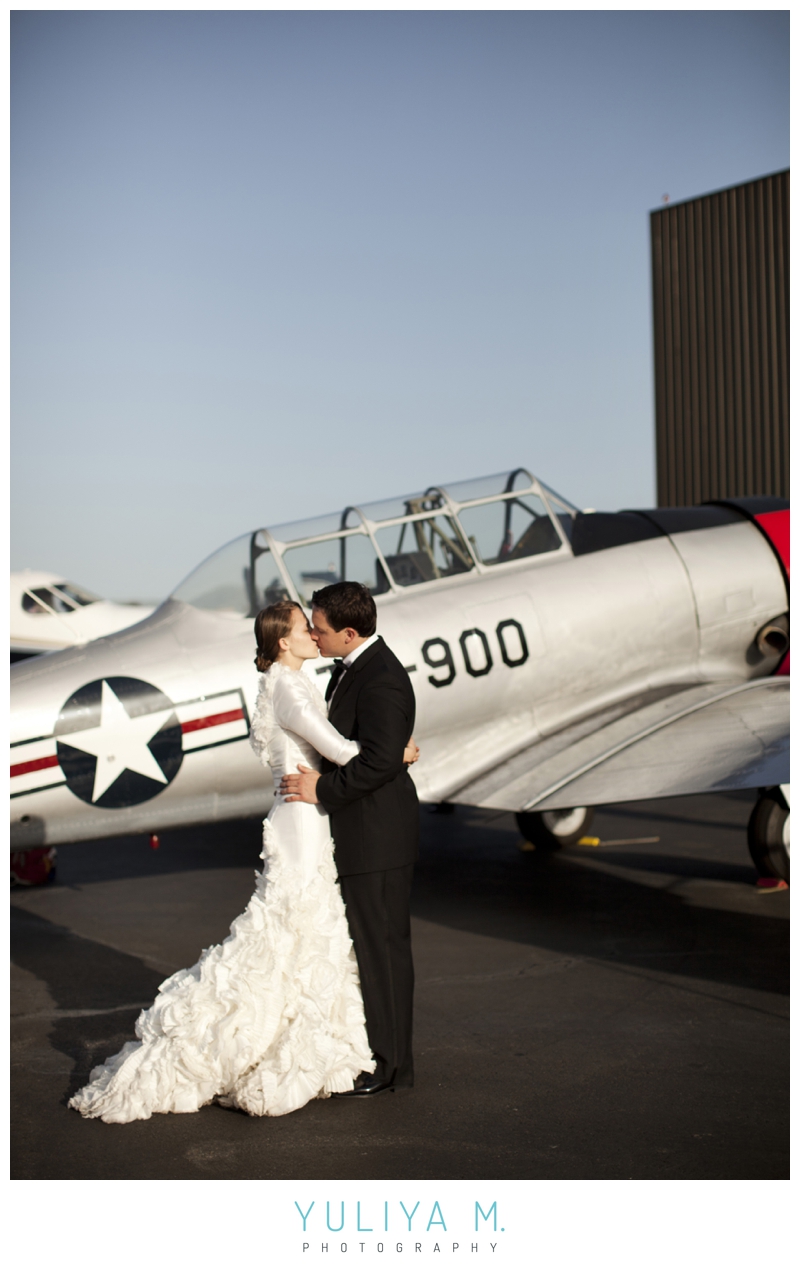 READ COMMENTS -
2 COMMENTS