Italy has the most charm when it comes to weddings, especially a wedding in Siena. The bright colored stucco walls, the ancient city walls, the pebble stone streets. All add to a beautiful interlay of medieval tones, which are a perfect setting for a modern bride. I absolutely loved working with Hewelin of Marry Me in Tuscany and her team to put together this beautiful shoot. We spent a whole day roaming around the tiny corners of Siena photographing away. Looking forward to sharing more with you guys soon.
Flowers by http://www.agriflorfiori.it
Dress: http://www.vivalasposasiena.it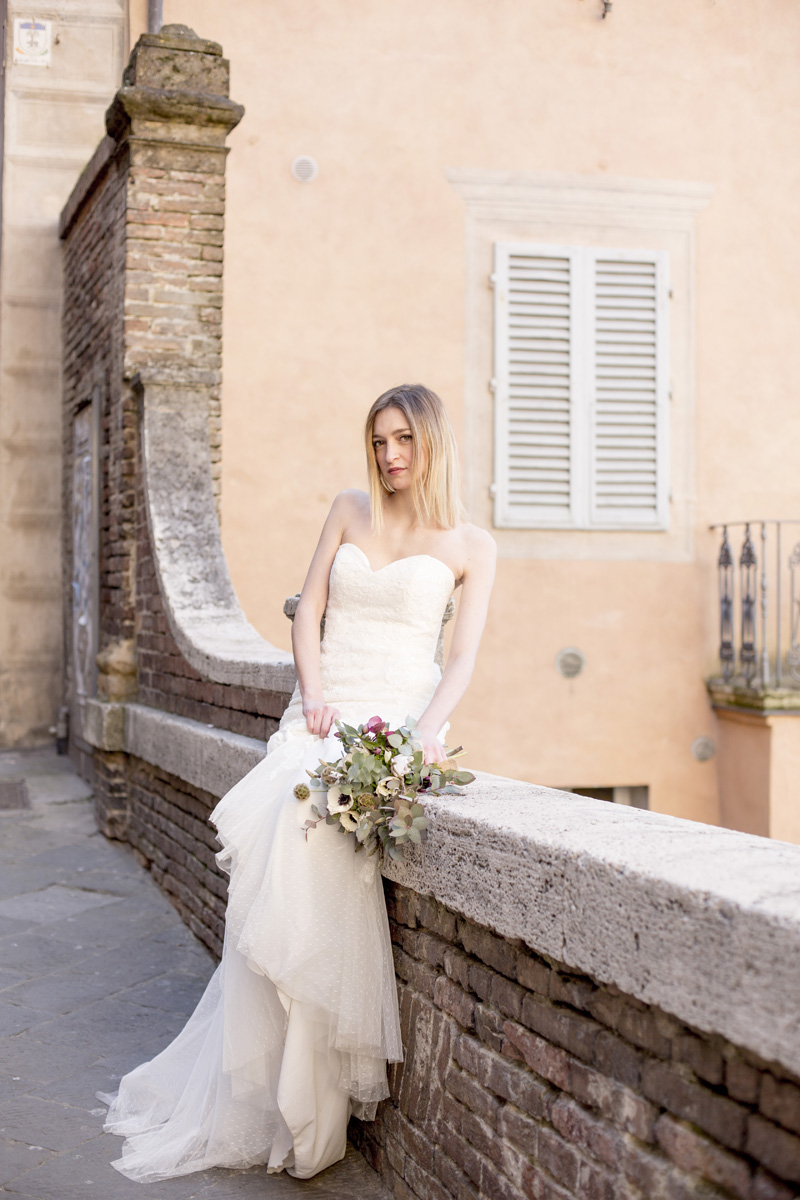 Tips for brides: If you'd like a smooth destination wedding, it's best to go with a wedding planner that is based in the city where you'll have the wedding. Local wedding planers know all the charming places perfect for your wedding, the small and large flower shops and of course, the catering companies, since you do come to Italy for food!
PREV. ITEM
NEXT ITEM
READ COMMENTS -
0 COMMENTS