All of life is a matter of perception and interpretation. The good thing is that any of life's situations can be perceived as good when we focus on what really matters and use the downfalls as occasions to celebrating the good things. Yet, we often don't live out the previous sentence and we tend to interpret things incorrectly (especially if you're a female, since guys tend to brush off things much easier than we do).
When it comes to being an entrepreneur and a business owner, the wrong perceptions and interpretations can get us in big big troubles. We can get convinced of the things that are simply not there, we can live in perception that the business is not doing well, we can strive for success to find out that this product is very very individualized (I have yet to meet two people who view success identically), and what's worse, there's money involved, status, making a living, and the tempting thoughts of working for a boss with paychecks. Wrong interpretations can lead us to overworking, focusing on the wrong things in our business, forsaking the people who are close to us, loss of joy and the freedom that comes from creating and doing something you've invented for a job, and talk about wrong financial decisions (I threw away hundreds of dollars on a project I didn't need, oh and talk about hours of time). Need I say more?
Sometimes I look back and laugh at myself (it's ok when you do it to yourself). And today I'm laughing at just how quickly letting go of a wrong interpretation can change things. I'm a completely different individual today than I was a month and a half ago, just because I started looking at things differently. No wonder they say that things can change when you change. Our circumstances might not always change, but when we see things from another perspective, it's as if a whole new world opens up to us.
So if there's something that's kidnapping your joy today you can fix it by focusing on all the good things you have in life (even if your business is slow since that means more time, and I don't have to remind you how many people would trade spots with you just because you have time), thanking God for all that He's allowed you to do so far (especially if you had the privilege of trying an entrepreneur life), moving forward as if everything will work in your favor, because there's something magical about positive momentum. Stay rich, because you are, and give, because you can! – Yuliya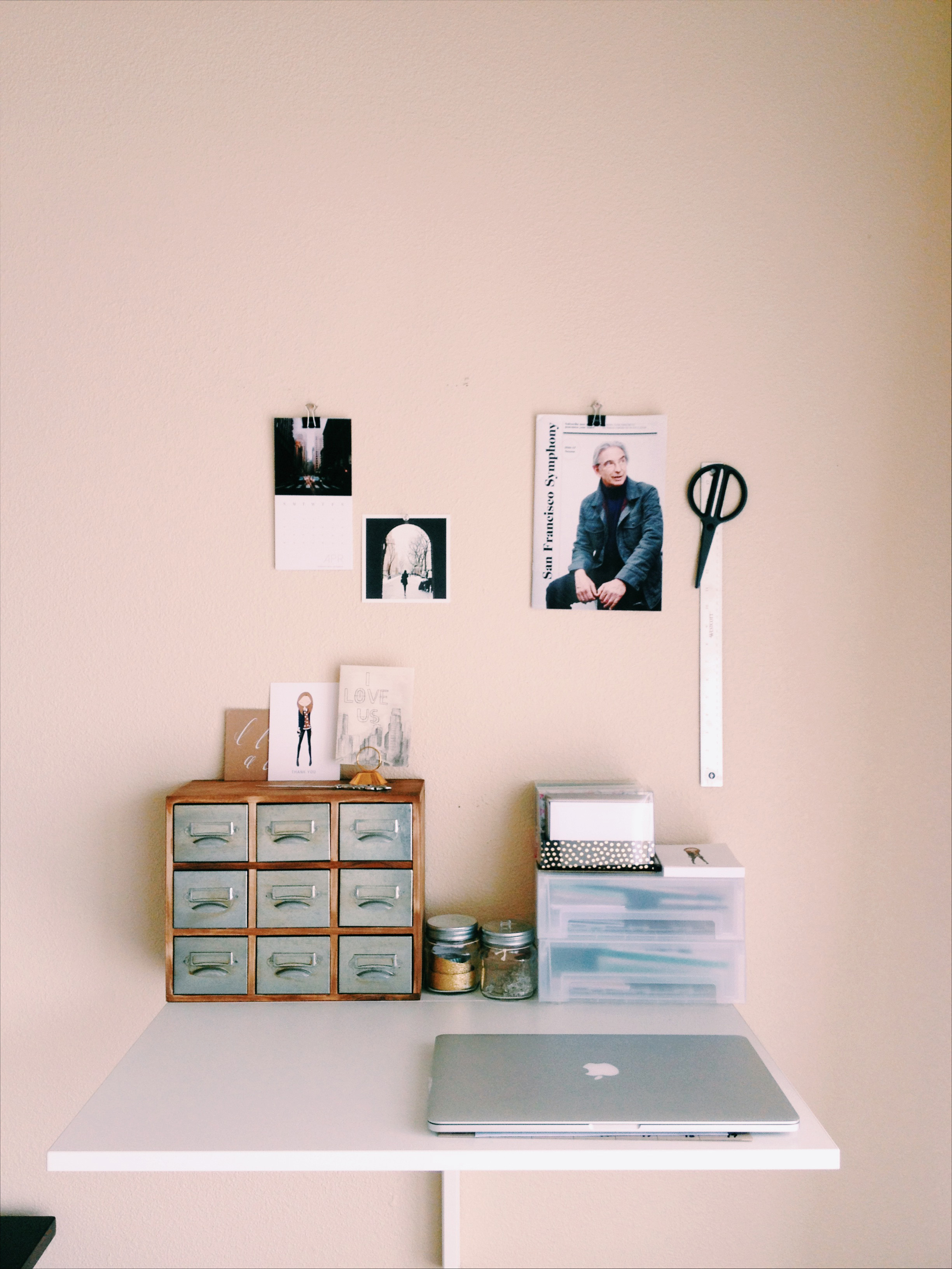 Here's a little corner of my office that I love. I got the wall mounted desk at Ikea so I can do some of my work standing. The cubby holder is from TJ Maxx and holds my postage and ink stamps and small office objects, jars are from Target dollar section, the transparent drawers from Ikea hold my thank you cards. Above the desk are some of my inspiration pieces, I Love Us card my sister drew for me for my birthday long long time ago and her I love you a latte calligraphy card, to the left is a custom illustration of yours truly by my favorite London artist Blanka, just above is my city inspired calendar from early 2016, and on the right is a Symphony magazine for inspiration on shooting musicians, since I'm surrounded by many!
PREV. ITEM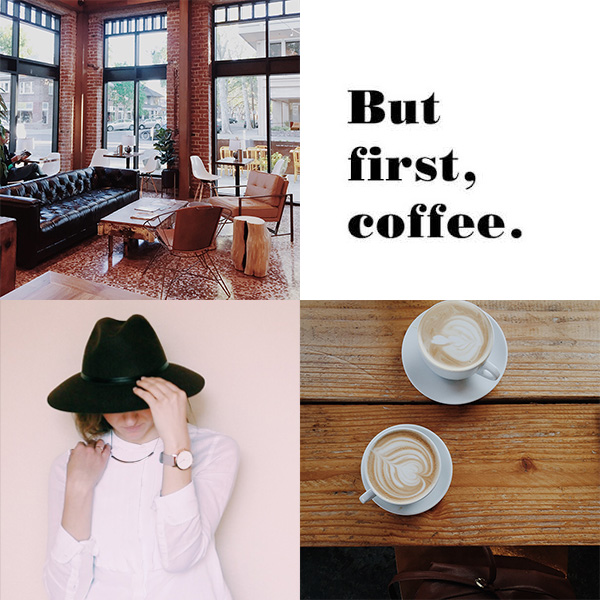 NEXT ITEM
READ COMMENTS -
0 COMMENTS