How to get the wedding getting ready images that feel and look gorgeous and authentic? A hotel room full of lively girlfriends excited to celebrate you with a champagne toast is a dream. Yet with so much to do and with so many people in the same room, the photos can feel very rushed. Yet, the getting ready portion of the day doesn't have to be stressful with this simple plan.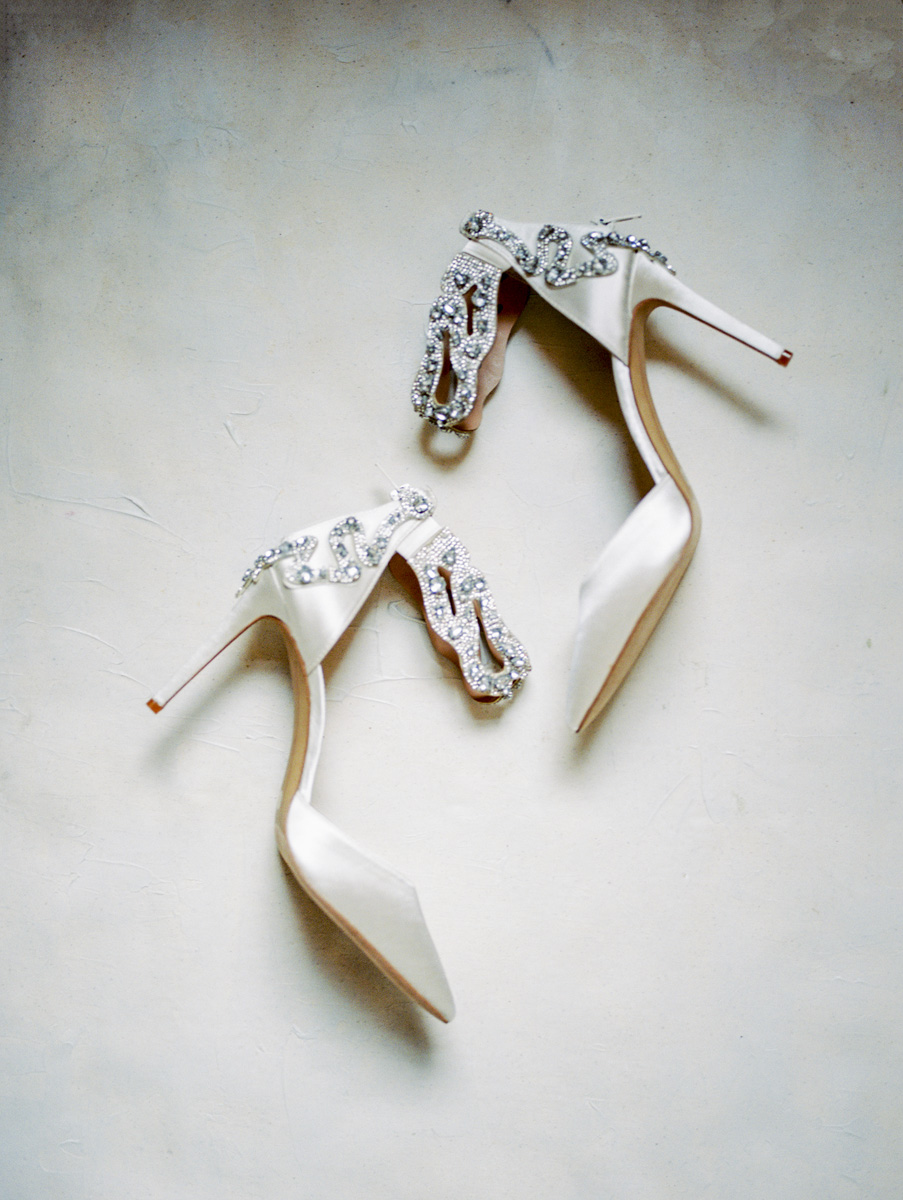 Here are our tips to get those perfect getting ready shots!
Plan out the getting ready shots.
Split the time evenly between the robe shots and the wedding dress shots. With the rise of bridesmaid robes trend, you want pictures with your girlfriends in those matching robes. Makes sure you communicate with your photographer that you'd like portion of the images in the robes. Ask the girls in advance to exclude dark hair ties on their wrist and the visible dark leggings.
After the robe photos your bridesmaids should get into their dresses first so they are ready to help you into your wedding dress. If your mom is joining us, have her put on her dress as well, so that everyone looks put together.
Select ideal getting ready room.
Gorgeous light = gorgeous wedding photos. We love directing our couples to the best light in the room, but you can get a head start by choosing a space with lots of window light.  Rooms with lighter background walls add to fine-art light and airy feel to your photos.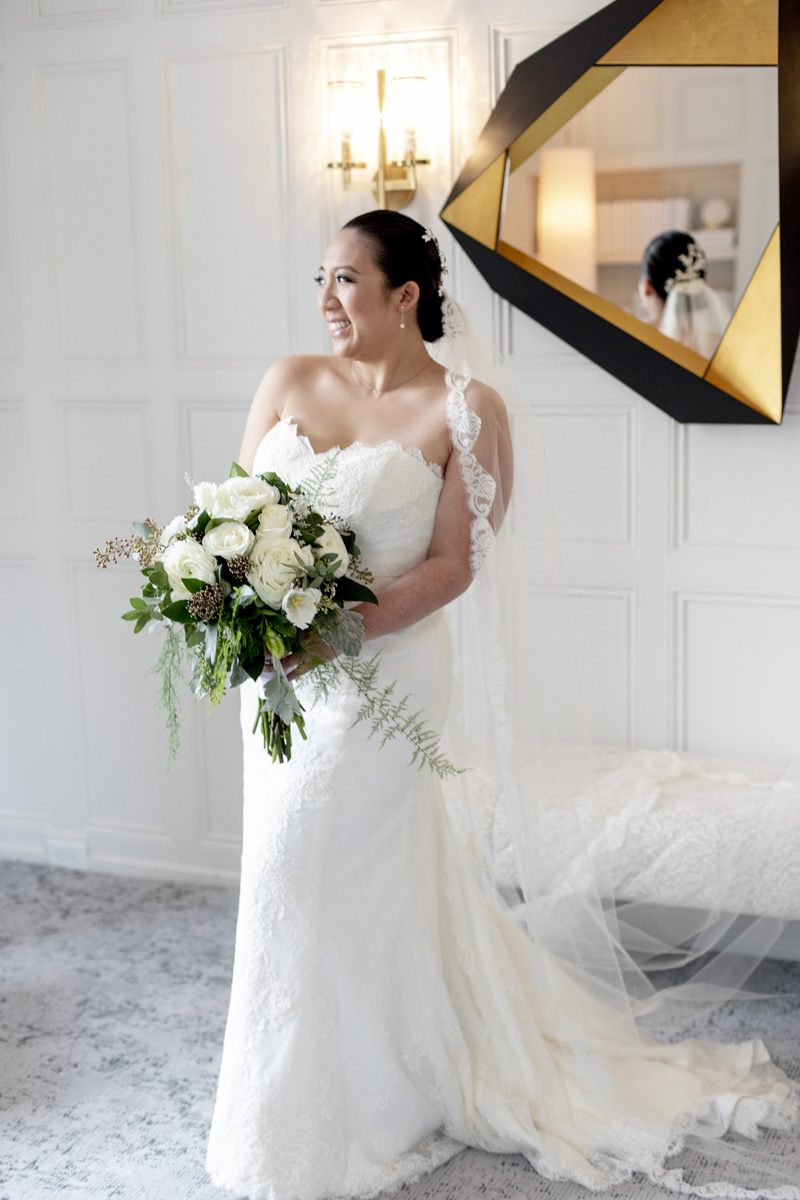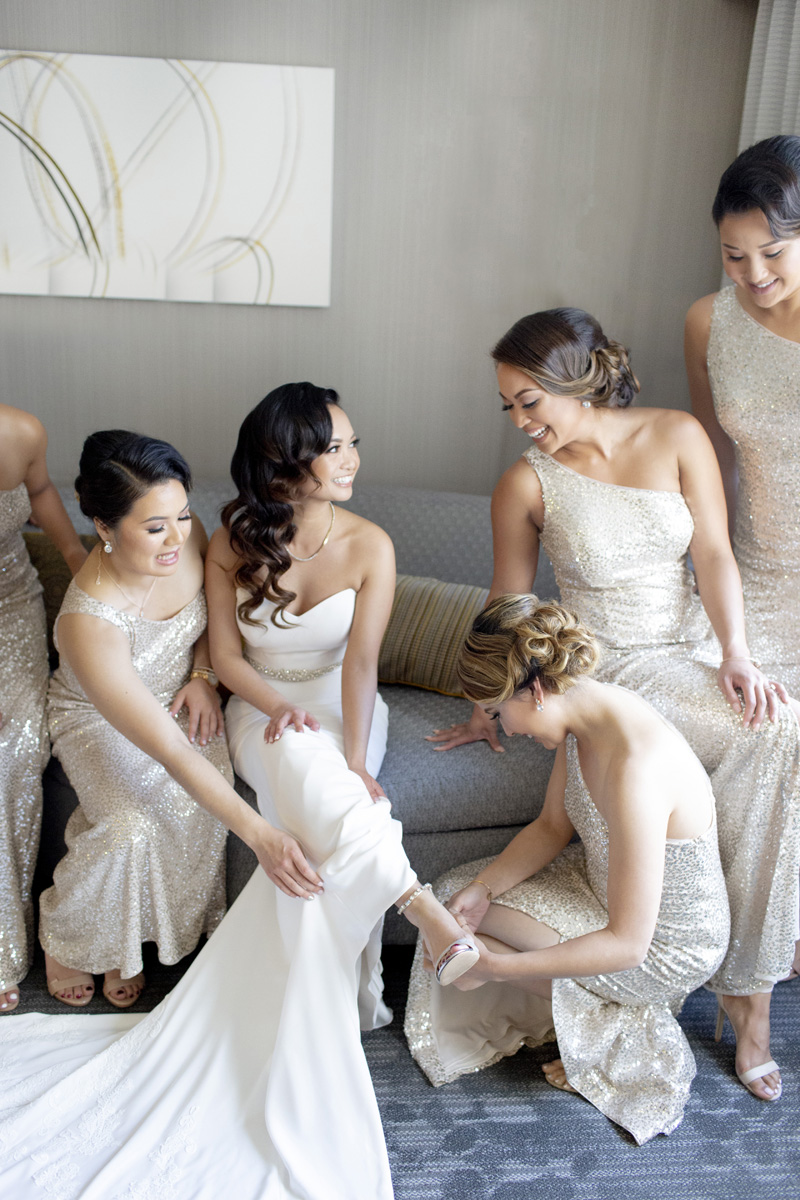 Tidy up the space.
Give your bridesmaids a task to keep the room clean, and especially before you put on the dress. Any luggage, hair curlers or extra outfits should be put away into another room. Assign your maid of honor to coordinate with the photographer where most of getting ready photos will be, so that the needed area gets tidied up first. Less is definitely more when it comes to getting ready images. Any plants, picture frames or floor rugs that don't quite fit your aesthetic, can be easily shifted for a few shots.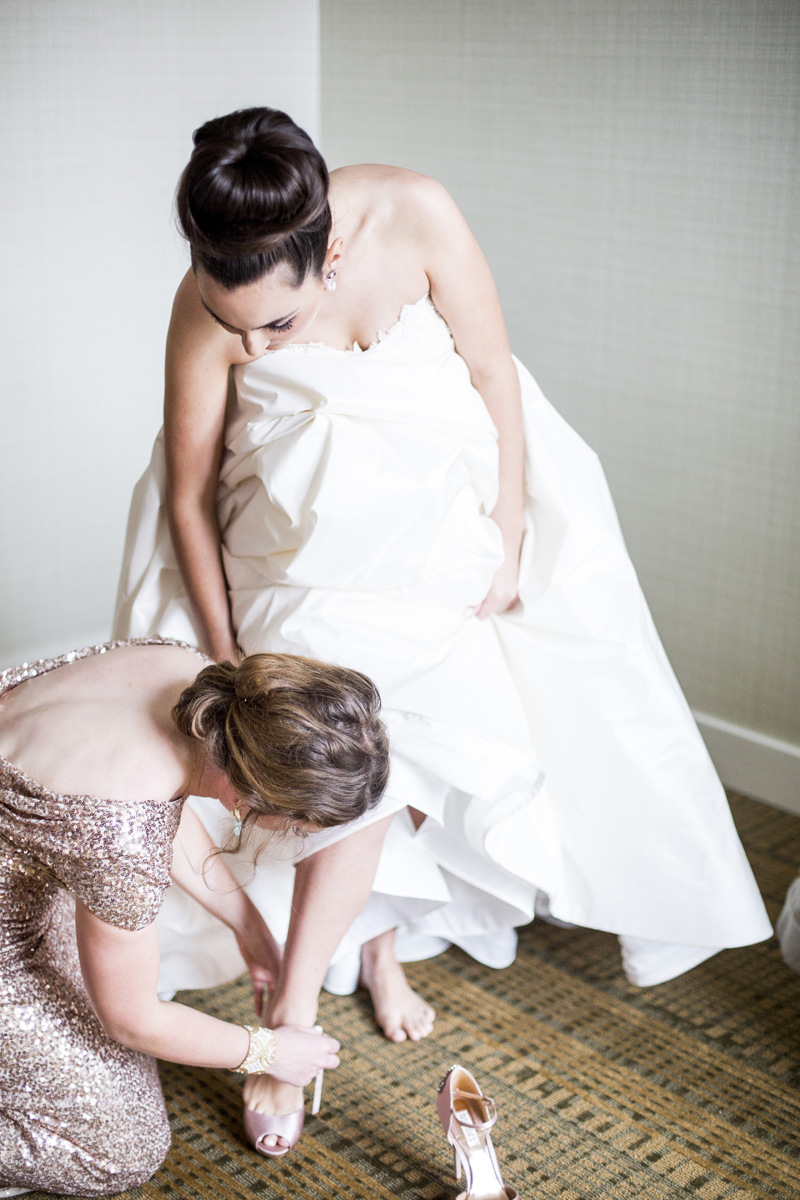 Don't move.
This by far will be your favorite tip? Who doesn't like to be treated a bit like royalty on their wedding day and all for the sake of gorgeous photos? Our approach is to have the bridesmaid bring all the details to the bride, so that the bride is always in the best light. Don't rush to get your veil from the hanger, your bridesmaids will get it to you. The earrings we recommend putting on after your dress is on, so appoint your maid of honor to hand the jewelry to you. The shoes are best to be put on last, it makes for gorgeous photos of your friends helping you into those special heels you picked out.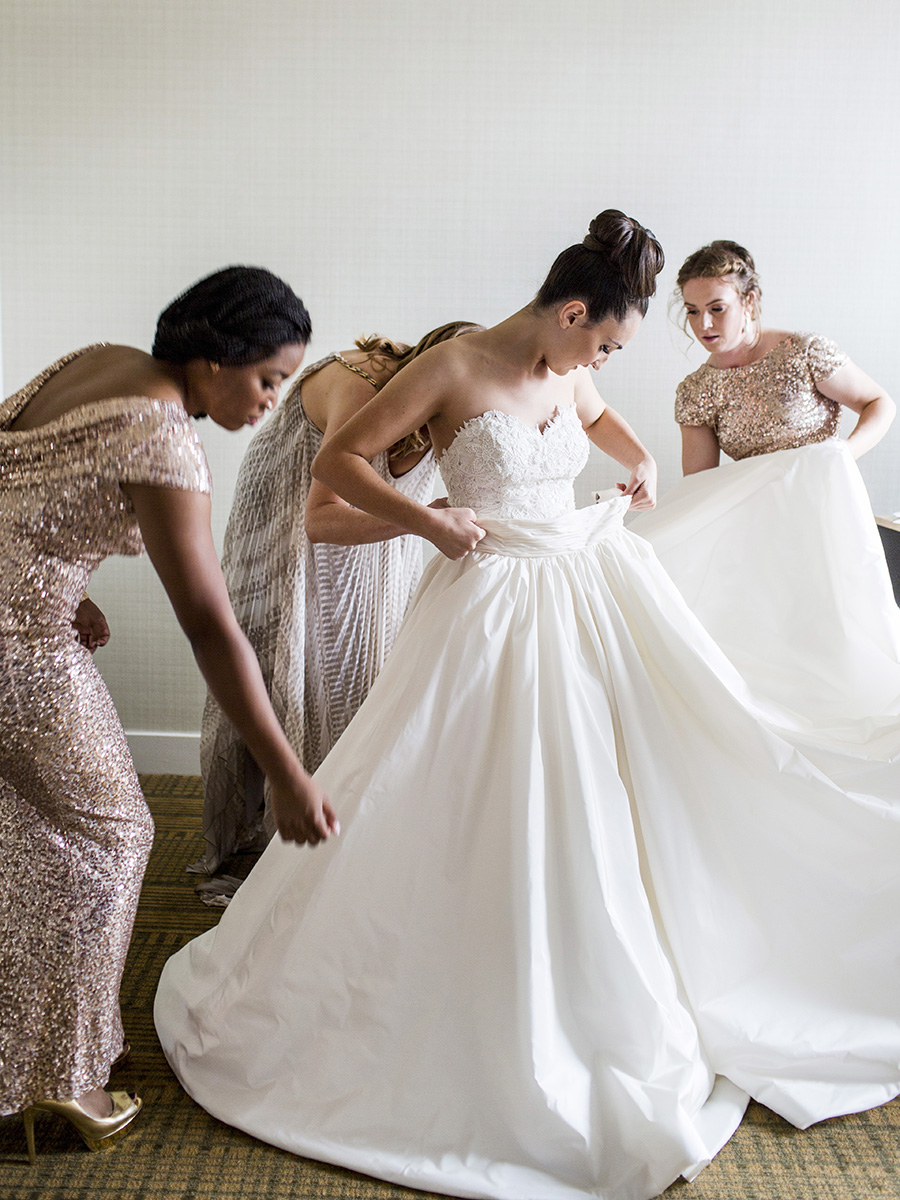 Don't rush.
Chances are you're curious if your ride for the ceremony is already waiting in the parking lot, but put that on a short pause. Perfect getting ready photos have one important element, deep breaths and having fun. Most planners already built in a slight cushion for you to take a little extra time for getting ready shots. Take a breath and enjoy the close people in the room with you. After the bridesmaids help you into your entire royal attire, now it the perfect time for a few portraits of you!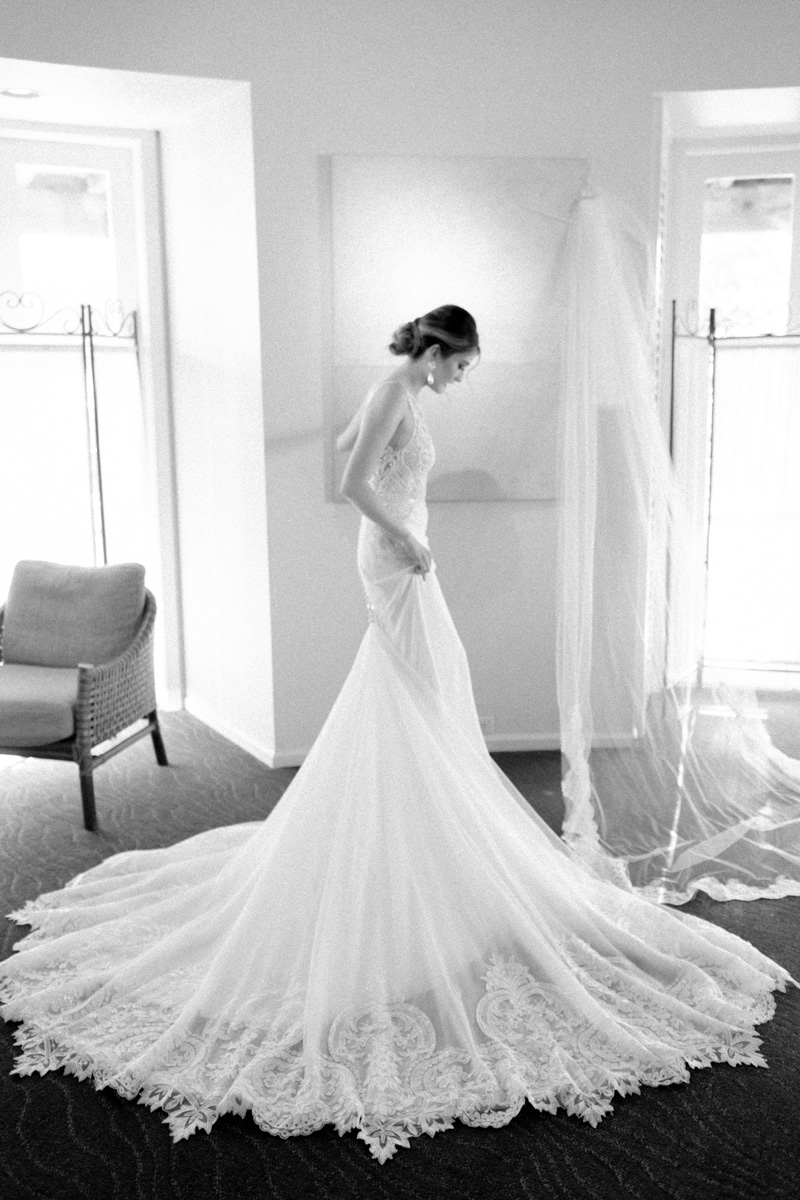 Click here to see a luxury ballroom wedding in the heart of Union Square.
PREV. ITEM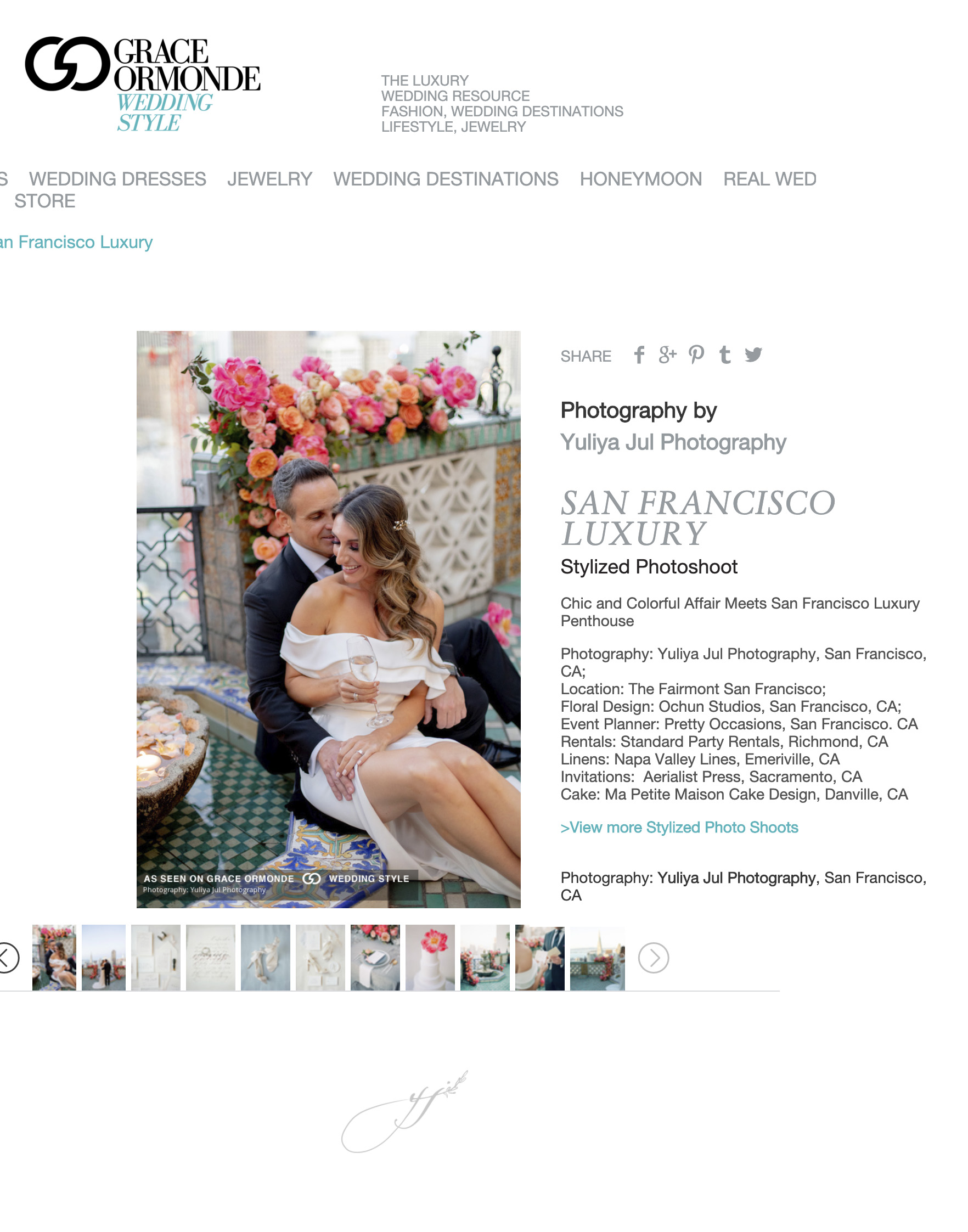 NEXT ITEM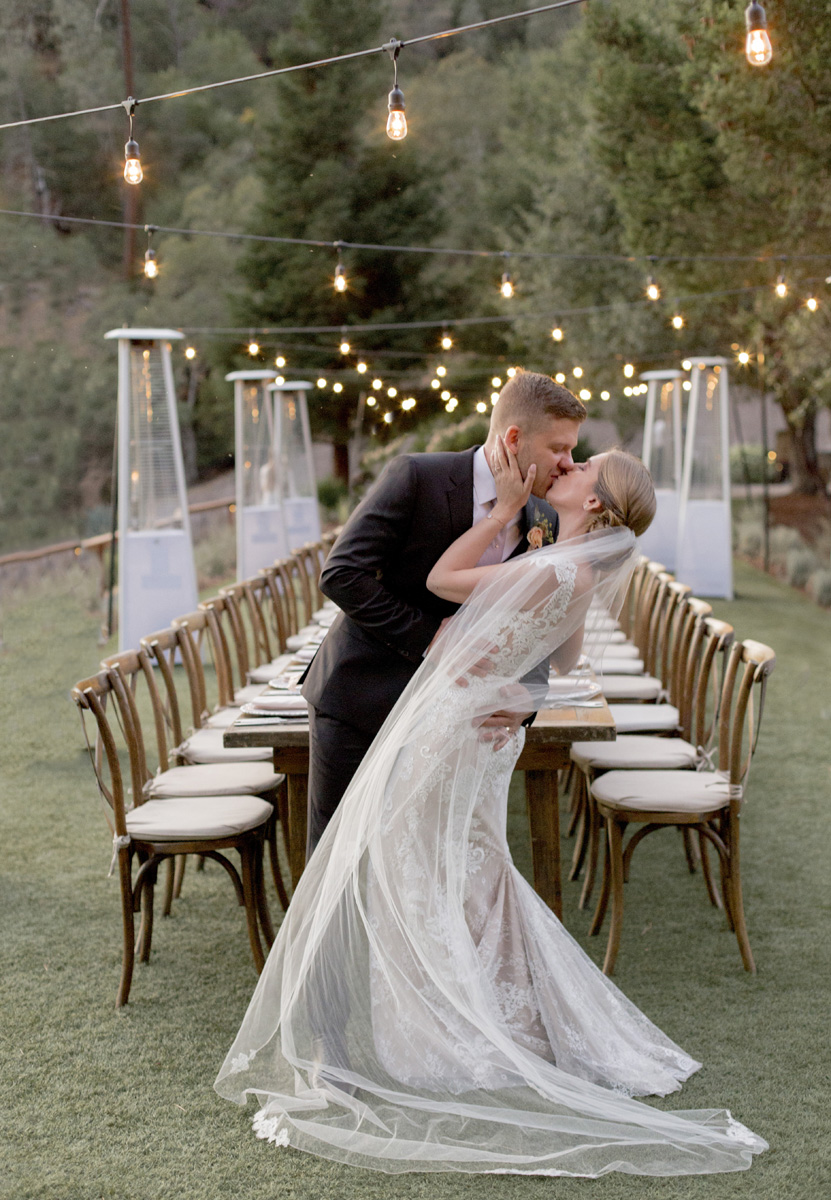 READ COMMENTS -
0 COMMENTS